Earth Hour is a worldwide event to continue the conversation about how limiting our energy use can reduce our impact on the environment.
Calgary's commitment to Earth Hour - March 28, 2020
On Saturday, March 28, 2020, The City of Calgary will join other governments, organizations and citizens around the world in shutting off the lights for Earth Hour from 8:30 p.m. to 9:30 p.m.
All non-essential and decorative lighting will be turned off in the following locations:
Ad Valorem Place
All fire stations
Calgary Public Building
Dartmouth Place
Manchester Centre Building E
The Calgary Municipal Building (Historic City Hall, Administration Building, Municipal Building)
Water Centre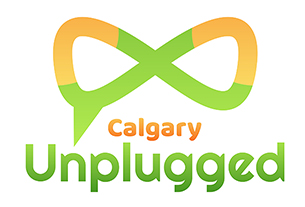 Take part in an Earth Hour event
On March 28 2020, join The City of Calgary at Calgary Unplugged, a family-friendly Earth Hour event. Learn about water usage and other energy-saving tips from City of Calgary educators. See the event poster here​.
When: 7:00 p.m. to 9:30 p.m.
Take part in Earth Hour at home
Join fellow Calgarians in turning off your lights and unplugging electronics, appliances and chargers for one hour, starting at 8:30 p.m. on Saturday, March 28, 2020.
Go beyond the hour
Learn about everyday actions we can all take to manage our energy use and take action on climate change. The more actions we all commit to taking, the greater the impact we can have. Collectively, Calgarians are making a difference. Learn more at calgary.ca/climateaction.
Share your actions on social media: #fortheclimateyyc #Connect2Earth #EarthHour