Hanson Ranch Wetland Redesign
Project background
The Hanson Ranch Wetland was built in 1999. The purpose of the wetland is to retain stormwater. Over time, the wetland has worsened due to Calgary's weather conditions. This includes high water events.
We are redesigning the site to fulfill the following improvements:
Separate the storm pond from West Nose Creek
Improve the stormwater facility
Enhance the facility for the public
Meet environmental regulatory requirements
Project timeline
The project is in the design and development stage.
Construction is expected to start in 2020.
Winter 2018 to Fall 2020
Geotechnical and hydrogeological drilling and monitoring.
Spring 2019 to 2020
Design development and construction procurement.
2020/2021
Construction begins.
Our staff will be on site to complete surveys (including plant and wildlife surveys). They will be monitoring groundwater levels as well.
We will hold a public information session before construction begins. The session will share details about the design and construction timeline.
Project map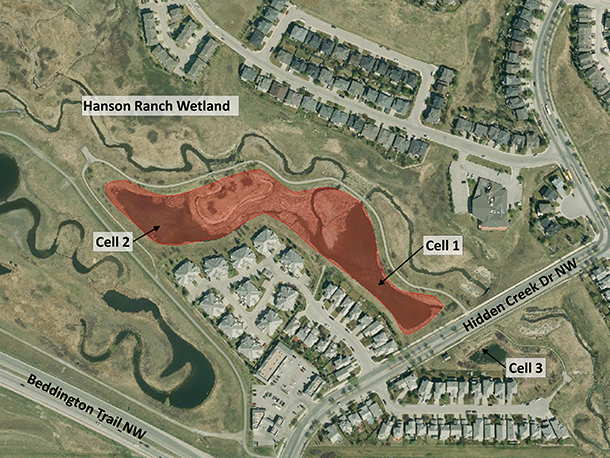 Click image for a full size picture