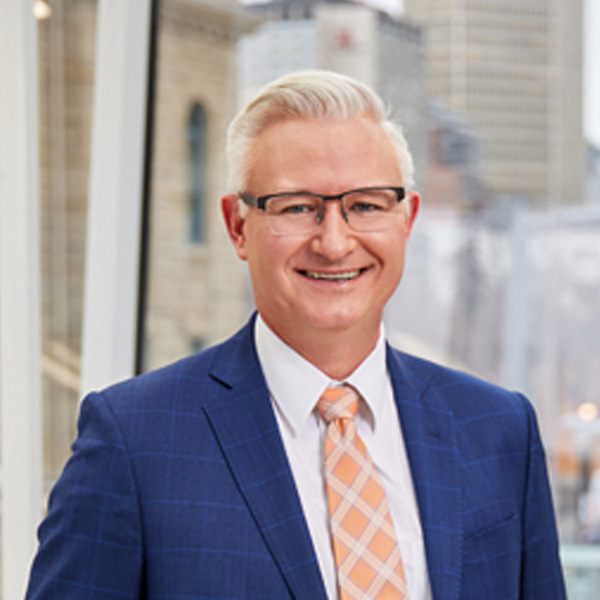 Title: Michael Thompson, GM Transportation

Areas of focus: As General Manager of the Transportation Department, Michael oversees the team that plans, designs, builds, operates and maintains Calgary's transportation system: Transportation Planning, Transportation Infrastructure, Green Line, Calgary Transit and Roads.

The Transportation Department works to provide a safe, reliable, efficient, customer focused transportation system that supports all modes of travel and promotes sustainability and smart growth.

The system contributes significantly to making Calgary a healthy, vibrant and dynamic community supporting the needs of residents, businesses and tourists.

Career history: With nearly 20 years of engineering, leadership and technical expertise to his credit, Michael is excited to bring a comprehensive and balanced approach to his position as the General Manager of Transportation.

Before joining The City, Michael worked for more than a decade in the private sector, including as a consultant on many City projects, with a local engineering firm where he focused on delivering a variety of transportation projects from conception through to operation, with projects exceeding $1 Billion in constructed value.

Since coming to The City, Michael has been the Director of Transportation Infrastructure, where he oversaw more than $800 Million in capital construction spending, had a brief stint as the appointed Director of Green Line, the single largest infrastructure project in Calgary's history, and most recently, the Acting General Manager for the Transportation Department.

Michael got his B.Sc. in Engineering from the University of Calgary's Schulich School of Engineering, and recently completed his MBA from Queen's University, allowing him to bring a well-rounded and business-based perspective to decision making.

Leadership philosophy: Michael is excited to bring a holistic approach to leading the Transportation Department, with a focus on collaboration, value, innovation and technical excellence.  Michael prides himself on an open, approachable leadership style which has resulted in strong working relationships with colleagues, teams, staff and industry partners.

Michael recognizes that leaders don't always have the answers and celebrates individual and team contributions to find the answer. His open, honest communication approach builds relationships, strengthens team work, and builds trust.