The City's organization structure was created over 20 years ago. But the world around us is changing and we needed to as well. Your expectations of us are changing, and so we needed to change to better serve you.
The organization realignment brings like-functions and teams together to create opportunities to be more innovative and collaborative in delivering services. Making our service delivery more streamlined, and our information sharing more transparent, so your experiences with us are more straightforward and seamless.
While our structure has changed, we do not expect you to notice any changes in your day-to-day interactions with us – except even better service! Ensuring service continuity for Calgarians, customers, and businesses is at the core of our planning.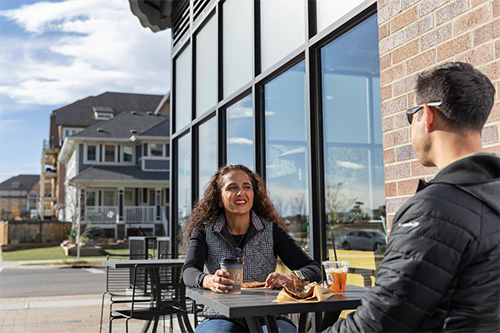 At the heart of the organization is the City Manager's Office. There are seven departments that report directly though the City Manager's Office:

Community Services
Corporate Planning & Financial Services
Infrastructure Services
Operational Services
People, Innovation & Collaboration Services
Planning & Development Services
Law, Legislative Services & Security
See our updated City organizational chart with the senior management team.
Click on each area below to learn more.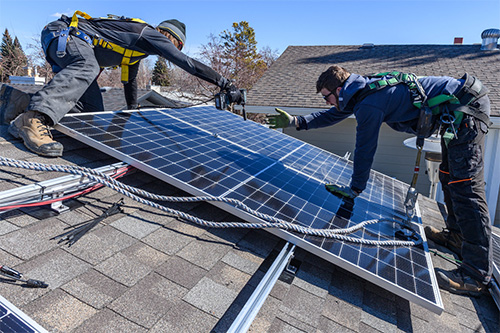 We are responsible for leading and inspiring the organization, with citizens and businesses at the centre of all that we do.
Business Units: City Manager's Office/Chief of Staff
We connect and protect diverse individuals, communities, and businesses through strategies, education, programs, services, enforcement, and emergency response - directly and through partners. We serve Calgarians and customers, from those seeking active and creative lifestyles to those experiencing vulnerabilities including imminent threat to life or property. Community Services and our partners have the expertise, networks, and relationships to see that everyone has full access to, and inclusion in Calgary.
Business Units: Community Strategies, Emergency Management and Community Safety, Recreation and Social Programs, Partnerships, Calgary Fire Department, Calgary Housing
We define the system through which our organization will plan, monitor and improve corporate sustainability, value and performance, and report the results to departments, Executive Leadership Team and Council.
Business Units: Assessment & Tax, Corporate Planning & Performance, Finance, Supply Management
We design, build and optimize our municipal infrastructure investment to create inclusive, accessible, connected, resilient communities. We bring to life the vision that our Planning & Development Services colleagues develop with Calgarians. We work with Operational Services and Community Services to build the infrastructure needed for delivering safe community programs and services for all Calgarians, businesses and visitors.
Business units: Capital Priorities & Investments, Public Spaces Delivery, Utilities Delivery, Real Estate & Development Services, Business & Engineering Services
Operational Services is a multi-skilled department delivering the public works and services needed to run a great city. We work collaboratively to maintain our city's valuable public infrastructure, natural spaces, ecosystems and parks, civic buildings and facilities, City vehicles and equipment and our utility corridors. We deliver high quality, safe drinking water, mobility services and transportation networks, and we manage waste, recycling, compost, wastewater and stormwater. We protect public health and our environment.
Business Units: Waste & Recycling Services, Water Services, Calgary Transit, Parks & Open Spaces, Fleet & Inventory, Mobility, Facilities
We are our very best when we empower our employees, and enable continuous modernization of our organization through innovation, strategic and collaborative relationships with others, and support of community resilience. Central to this department are our people.
Business Units: Customer Service & Communications, Information Technology, Organizational Health & Safety, Collaboration, Analytics & Innovation, Human Resources, Government Relations
We are foundational in imagining and planning our city for the future. Our department is critical in driving policies that guide long-term planning, setting parameters for land development processes, integrating strategies and actions to grow a resilient and sustainable city and ensuring Calgary's buildings are safe to occupy. The Realignment is an opportunity to strengthen our collaborative culture to achieve Council's priorities and support a changing Calgary. Our structure allows us to be more adaptable while responding to the needs of our business and local economy and creates opportunities for better collaboration between our teams.
Business Units: City & Regional Planning, Downtown Strategy, Climate & Environment, Community Planning, Development, Business & Building Services.
Business Units: Corporate Security, Law, City Clerk's Office