Use the Code Decision Tool
Sometimes we know something is wrong — it just feels wrong. Other times, it can be hard to tell if an action we want to take breaks a City Code of Conduct policy or not. When you're in this kind of situation, ask yourself the questions in the Code Decision Tool below.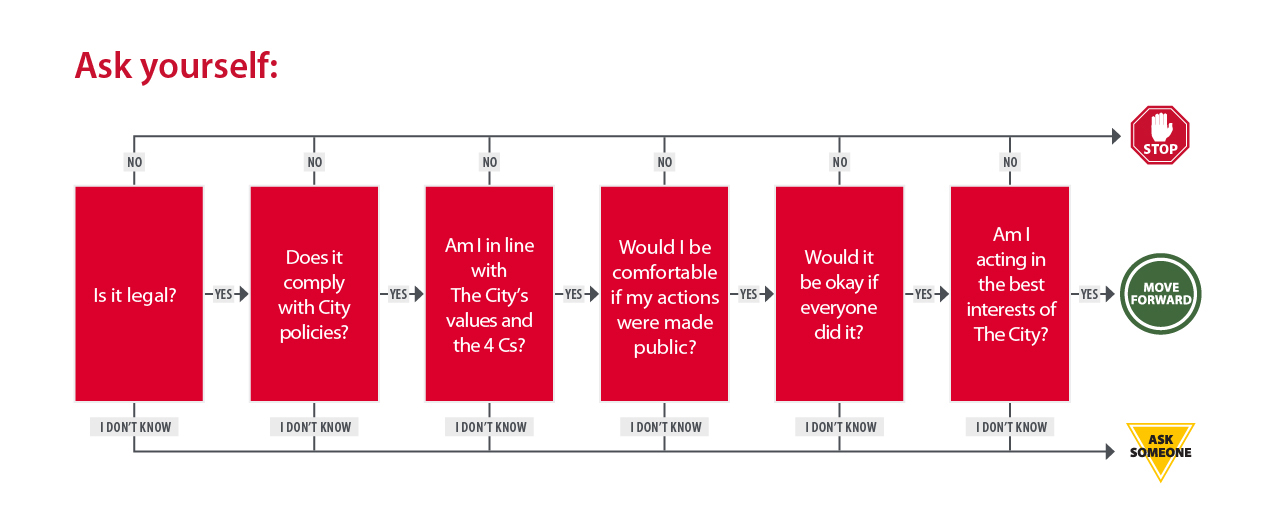 IT'S YOUR RESPONSIBILITY TO FOLLOW THE CODE OF CONDUCT.
Make sure you know before you act. If you are unsure, ask someone who knows
Ask questions and seek guidance
If you are unsure at any point, pause and find the answers from someone who does know. Your leader is a great place to start. They are there to provide clarity on expectations in the workplace and to support you.
If you are not comfortable speaking to your leader, you can speak with their leader. The Corporate Organizational Chart can help you identify who this is.
The HR Business Partner in our business unit can answer some of your questions or help you find someone who can. If you need to find contact information for your HR Business Partner, call 403-268-5800.