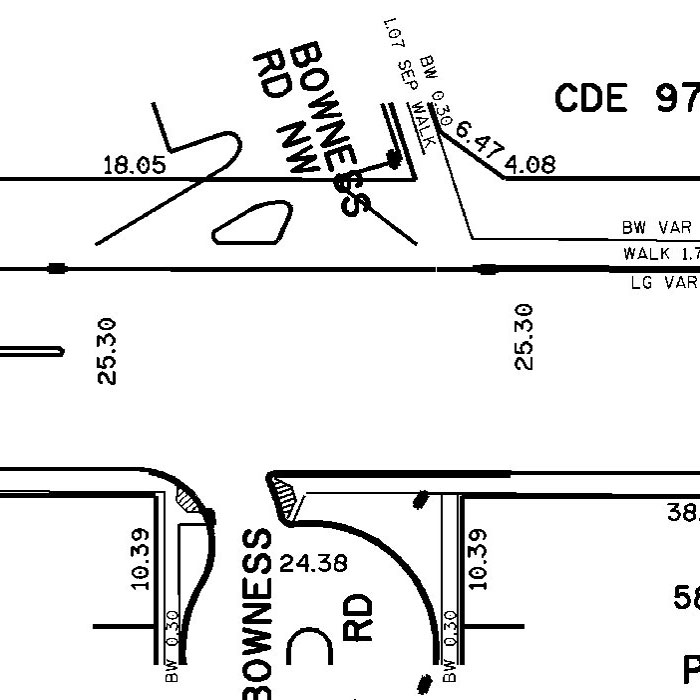 A Block Profile is a detailed engineering drawing of a record containing features within a public right-of-way such as curbs/sidewalks, hydrants, valves, manholes, etc. The Block Profile Plan includes three types of data:
A Block Profile includes two Plan Views and one Profile for rights-of-way up to 30m wide; one Plan View and one Profile is included for rights-of-way and major roads over 30m wide. All information on Top Plan and Utility Plan Views are combined into a Plan View for over 30m - wide infrastructure.
​Consulting Engineers

Contractors

Architects

Property owner
​
A Block Profile is used for planning new structures/buildings that will be connected to existing waterworks, wastewater and other utilities.
​
Accurate - Block Profile data is depicted in 1:500 scale; all information is accurate and up-to-date.
Efficient and cost-effective – A Block Profile contains all legal data plus utility information and locations.
Practical – Location of profile is referenced between intersecting streets or distanced from intersecting streets; a Block Profile shows property lot lines.
​
Sheet sizes measure 550 mm by 650 mm.​
​