Pet licences and responsible pet ownership
Tips for responsible pet ownership
Are you ready to welcome a new pet into your family? Do you know what to do if you lose your pet? Do you know how to foster positive pet interactions at off-leash parks? Our videos can help you be a responsible pet owner.
Licences support pet programs
---
Your licence fees go towards care for adoptable pets, health and education programs – and lost pet family reunions.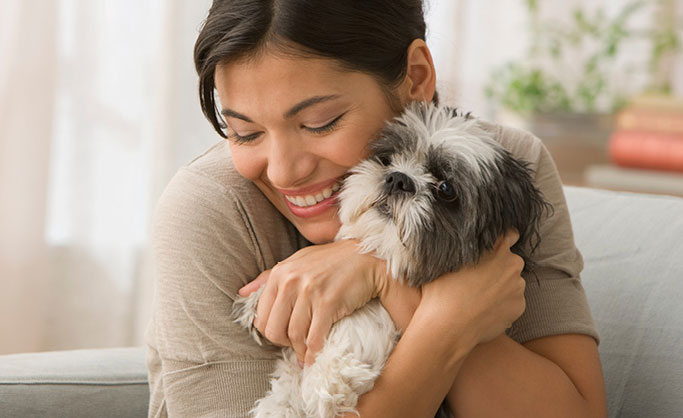 First ride is on us
Through the Pet Drive Home Program, peace officers are able to return lost pets directly to their owner's home when found.
---
| Fee description | 2022 | 2023 | 2024 | 2025 | 2026 |
| --- | --- | --- | --- | --- | --- |
| | | | | | |
| | | | | | |
| | | | | | |
| | | | | | |
| | | | | | |
| | | | | | |
| | | | | | |
| | | | | | |
| | | | | | |
| | | | | | |
| | | | | | |
| | | | | | |
| | | | | | |
| | | | | | |
---
Licensing your pet and more information
---
Sign in to your myID account to purchase a pet licence. If you don't have a myID personal account you need to open an account to purhcase a licence online.
Purchase a new license in person
Renew a licence in person
Municipal Building
800 Macleod Trail S.E., Calgary
City Cashiers at the municipal building can provide a printed copy of your pet license invoice, renew licenses, and issue replacement tags – if you need to purchase a new license, visit us at: https://pets.calgary.ca/Public/Login.aspx
Payment over phone: VISA, MasterCard or Amex
Pre-paid credit cards are accepted; ask 311 to transfer your call to Animal Services for help.​​
If you sell or give away your pet, you must make an animal licence transfer. This documents the ownership change and lets the new owner licence the pet.
Transfer of ownership must be done in person at the Animal Services Centre.​
Please note that the licence cannot be transferred to the new owner. The existing licence would be cancelled and a new licence would be paid for by the new owner of the dog or cat.
The transfer document is on your licence certificate. If you do not have this document please call 311 and ask to speak to Animal Services and the transfer form can be mailed or emailed.
Under the Responsible Pet Ownership Bylaw, as of January 01, 2022, you are required to provide proof of spay or neuter for your pet. If you do not have the proof you can attend Animal Services at 2201 Portland St SE to sign a statutory declaration.
If you make a false declaration about the licensing of an animal you may be fined $500.00.
If the dog has a microchip or tattoo they do not have to wear their tags.
Your cat must have licence tags on if: 


they don't have a tattoo or microchip.
if tattoos aren't legible.
Under the updated Responsible Pet Ownership Bylaw, proof of spay or neuter is required to qualify for the reduced licence rate. After signing up for your license, please email your proof of spay or neuter to Animal Services at spayneuter@calgary.ca no later than seven days from payment to complete your licence registration.
Forms of proof include:
Spay/neuter certificate (from veterinary clinic)
Veterinary receipt (stating surgery was performed, including the pet and owner information)
Veterinary letter (confirming the pet cannot reproduce)
Adoption contract (that includes surgery statement)
In-person commissioner (statutory declaration by Animal Services staff)
If proof of spay or neuter is not received after seven days of receipt of payment, you will be contacted to pay the difference for the full license rate.
If you do not have proof of spay or neuter for your new pet, you may attend the Animal Services Centre in person to sign a statutory declaration.
---
Responsible Pet Ownership Bylaw
---
The Responsible Pet Ownership Bylaw helps us work with you to ensure that cats and dogs live in safety and harmony with their owners and neighbours.
We advocate responsible pet ownership through five principles:
Licence and provide permanent identification for cats and dogs.
Spay or neuter pets.
Provide training, physical care, socialization and medical attention for pets.
Do not allow pets to become a threat or nuisance in the community.
​Procure your pet ethically, from a credible source.