Affordable Housing plan and budget
Affordable housing is critical for creating a socially resilient city where Calgarians have vibrant, safe, and secure places to live, work and play.

This service improves outcomes for Calgarians by increasing the supply of affordable housing and improving the housing system. We use municipal initiatives and support the Calgary Housing Company and other partners to create solutions and leverage investments. We supported the creation of 3600 non-market homes for low and moderate-income Calgarians since 2017, helping to prevent and reduce poverty in Calgary. There are about 2500 City-owned,1860 Calgary Housing Company-owned and 777 Silvera for Seniors owned affordable units.
Our customers
Low and moderate income Calgarians needing affordable housing.
Non-profit housing providers needing support to build affordable housing.
Non-profit agencies to support the delivery of programs/services to Calgarians.
Affordable housing tenants.
Our partners
Calgary Housing Company operates/maintains City-owned units.
Silvera for Seniors provides seniors lodge housing.
Non-profit housing providers and industry to build/operate units.
Provincial and federal governments to collaborate on affordable housing.
creates local jobs
strengthens purchasing power
attracts employers with a stable workforce
reduces demand for emergency services
New and regenerated City-owned affordable homes.
City land at below-market cost to support the financial viability of non-profit projects.
Prioritized planning services for housing development.
Programs and incentives to secure dollars for housing development.
City and non-profit agencies programs to improve outcomes for housing residents.
service plan budget
service plan budget

| Service line | Breakdown |
| --- | --- |
| Affordable Housing | |
Expected 2026 performance.
# of new City-owned affordable units' development through leveraged federal or provincial funding
2022 was 0
2023 mid-year was 0
# of new affordable units planned for development by non-market housing providers
2022 was 129
2023 mid-year was 74
Applicant level of satisfaction with the Home Program
New measure, no historical data
# of affordable housing units built through the Non-Market Housing Land Sale
2022 was 0
Applicant's level of satisfaction with the Housing Incentive Program
New measure, no historical data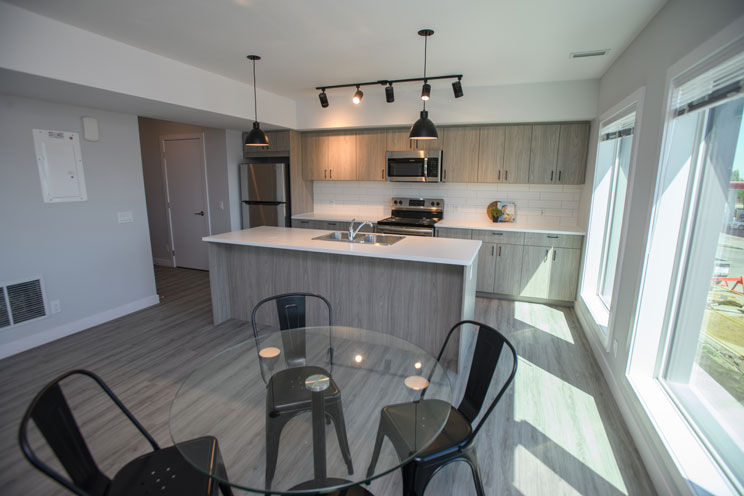 What we've heard
In the 2022 Spring Pulse Survey, Calgarians identified Affordable Housing as important (94 per cent), and the service was the highest-ranked area in which people want more investment (72 per cent).

The survey also indicated that satisfaction in Affordable Housing has statistically declined since spring 2021, signifying desire to address the increased need for affordable housing. This service will work with the housing sector, other orders of government, and providers to invest in the housing system and increase the number of affordable units to provide Calgarians with stable, safe, and affordable housing.

Equity deserving groups highlighted access, affordability and gaps in housing for different household types as inequities. Safety and affordability were ranked as the top values followed by availability, accessibility and prevention (Service Value Dimensions Report).
Participate and view results of City research
What we're watching
Over 81,000 Calgary households need affordable housing. This number is expected to rise to 100,000 by 2026. Significant investment is needed to close the growing gap between supply and demand and to improve affordability. Calgarians want more investment in affordable housing. An updated Corporate Affordable Housing Strategy will include approaches to close the gap.
Substantial capital funding is needed to maintain aging properties to avoid their closure which would reduce the total number of affordable housing units.
The City hopes to secure significant investment from the federal Housing Accelerator Fund to support housing affordability and affordable housing.
Several actions that could be implemented as part of the province's affordable housing strategy will impact the delivery of affordable housing in Calgary. This could include a new real estate framework, change in the provincial role, and an increase of affordable housing to serve up to 25,000 more households in the next 10 years.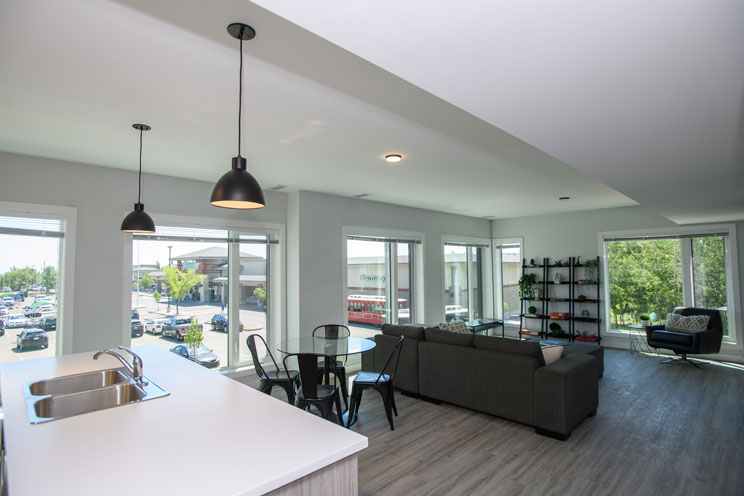 What we plan to do
Collaborate with partners, governments, and industry to create new units, maintain existing units, evolve policy and leverage provincial/federal funding to strengthen Calgary's social resiliency.
How we're going to get there
Increase the number of affordable housing units by leveraging funding from provincial and federal governments for City-led projects.
Increase the number of units developed and operated for those in core housing need by collaborating with Calgary Housing Company and non-profit housing partners to leverage funding from other orders of government to increase the number of units developed and operated by non-profit housing providers and to strengthen partners' delivery of services.
Support the planning, designing, and building of new City-owned units and maintain existing City-owned units by supporting the Affordable Housing Capital Program.
Create an updated Corporate Affordable Housing Strategy to set the high-level direction for the next ten years, with updates every five years.
Respond to Council's Housing and Affordability Task Force Notion of Motion by presenting the Housing and Affordability Task Force's recommendations, findings on a Housing Commission, recommendations for updating the Non-Market Land Sale program and policy, and strategies to undertake with partners to leverage federal funding programs.