Service plans and budgets process
Every four years, The City creates service plans and budgets to deliver on what's important to Calgarians. These documents provide the roadmap for how we deliver services to citizens and the financial plan to support our actions. 
How the service plans and budgets were developed
---
City Council establishes a strategic direction that identifies what Administration will focus on for the next four years to meet the citizens' vision. These strategies help Administration decide which City services they should invest more in or change. 
Administration uses Council's Strategic Direction to develop scenarios for consideration. For example, what would happen to Transit service levels if the budget were held at 2022 levels? Each of these scenarios are reviewed and an optimal mix of investment in some services and divestment in others is reached. This will be determined based on making progress on Council's Strategic Direction and The City's long-term plans, while at the same time ensuring that The City's budget falls within Council's approved funding envelope and available capital funding. 
Get to know the 2023-2026 Service Plans and Budgets
Our 2023-2026 service plans and budgets outline how tax dollars and funding will be used to deliver the services Calgarians want and need until the end of 2026.
Learn more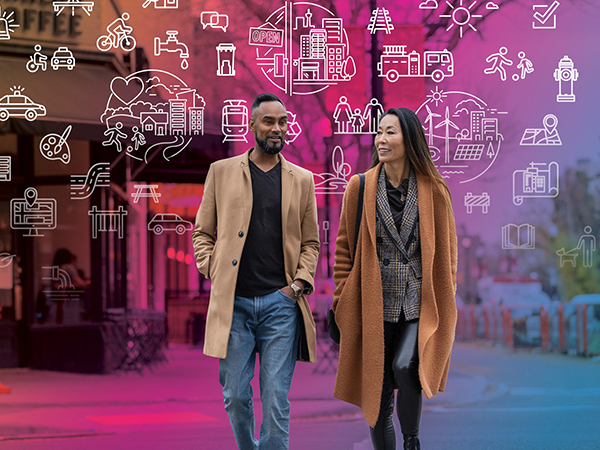 Plans and budgets adjustments process
---
To ensure Calgarians are getting the services they need, we review our serive plans and budgets every year and make appropriate adjustments if required. 
Public engagement and research
---
At The City, we are individually responsible and collectively accountable for ensuring that the services that matter most to citizens, matter most to us. The insight and input The City gets from research and engagement helps us understand the needs of Calgarians, which allows us to shape our four-year service plans and budgets to better meet those needs. It is also important that the research and engagement be current because as Calgarians' needs change, the delivery of our services should adapt accordingly.
Insights developed from research and engagement over the last year will help services better understand Calgarians' opinions, preferences and attitudes on service delivery and value. This understanding enables a data-driven approach to decision-making and planning so that our service plans and budgets provide the highest service value possible.
We appreciate all the time you took to let us know your thoughts on what you value about City services. The insight and input we get from you helps us understand your needs, which allows us to shape our four-year Service Plans and Budgets to better meet those needs.