Appeals & Tribunals plan and budget
This service provides an impartial, open, and transparent process for citizens and businesses to challenge property and business assessments, decisions of the development and subdivision authorities, and other decisions made by The City of Calgary with respect to licences and community standards.

The Appeals & Tribunals service supports governance, administration and operations of The City's tribunals:
Our customers
Citizen, business, and community appellants
Legal representatives/professional agents
Assessment and Taxation business unit
Community Planning business unit
​Calgary Community Standards business unit
Calgary Assessment Review Board
Calgary Subdivision and Development Appeal Board
Calgary Licence and Community Standards Appeal Board
Our partners
Law department
Customer Service and Communications business unit
Information Technology business unit
Alberta Land and Property Rights Tribunal
External legal counsel
establish and support tribunals to hear appeals and complaints from businesses, citizens and communities
empowers the public to present their concerns and be heard
procedural fairness and natural justice are ensured
supports public trust and confidence in the appeal and complaint process
A process for citizens, businesses, and communities to be heard when they disagree with certain decisions made by The City's Administration.
service plan budget
service plan budget

| Service line | Breakdown |
| --- | --- |
| Appeals & Tribunals | |
Expected 2026 performance.
Decision Timeliness Rate - decisions rendered on-time
2022 was 84%
2023 mid-year was 91%
Hearing participants' rate of satisfaction with process information
2022 was 69%
2023 mid-year was 77%
Assessment Review Board decision publication on-time rate
2022 was 85%
2023 mid-year was 92%
Cases filled with a tribunal on which a decision is issued
2022 was 22%
2023 mid-year was 7%
Tribunal decisions that are overturned by an appeal body in a calendar year
2022 was 0.006%
2023 mid-year was 0%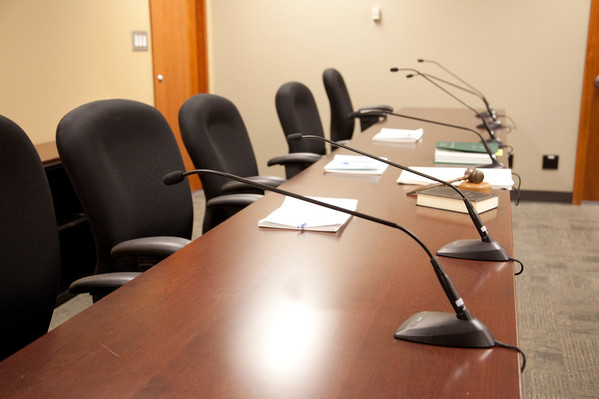 What we've heard
Public engagement and research indicates that tribunals and appeal processes need to be convenient, responsive, legislatively compliant and informative. Access to justice must be impartial, fair and transparent, through the consistent application of rules and availability of information. The process for appeals needs to be as simple as possible, and continue to be affordable. There must be continual improvement of efficiency and transparency.

Complainants want to continue to be able to participate in tribunal hearings virtually. For 2022 Assessment Review Board hearings, for example, videoconference, teleconference, and written hearings were preferred by complainants in 83 per cent of cases.
Participate and view results of City research
What we're watching
Complaint settlements – High rates of withdrawn appeals introduce volatility to hearing scheduling and questions about how to best resource tribunals and retain tribunal members
Virtual hearings – Appellants prefer the convenience of virtual hearings, which contributes to efficiency, but also creates challenges to engaging tribunal members, and to ensure fairness for those without access to technology.
Obstacles to justice access – Lower service demand means we need to better understand what, if any, barriers citizens face in accessing justice, including social equity considerations.
Governance and innovation – Tribunal modernization means respecting independence while ensuring tribunals are structured, empowered and accountable for efficiency and effectiveness, and considering new processes and technologies to better serve citizens.
Justice modernization – Pressures on the Canadian justice system have resulted in less serious matters being transferred to tribunals.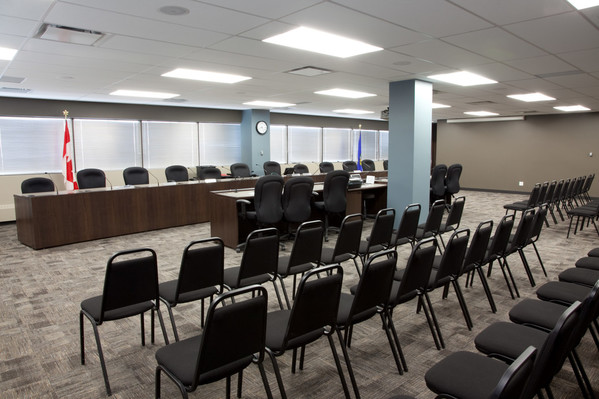 What we plan to do
We will continue to support the administration of justice and provide participants with fair, affordable and accessible options to challenge specific City of Calgary decisions.
How we're going to get there
Increase efficiency and adjust to varying volumes of appeals across all boards by training all tribunal clerks to support all three tribunals, rather than the specific-to-a-tribunal training approach that has been used historically.
Reduce barriers to participation and improve access to justice by investigating, planning and potentially expanding communication and outreach activities.
Adhere to legislative requirements and provide timely service to Calgarians by continuing to render and publish adjudicative decisions within the specified timeframes.
Provide an improved public user experience by upgrading the Assessment Review Board's file management software.
Ensure accessible processes by providing multiple channels for parties to file complaints and/or appeals, including in-person, online, mail, email and secure physical drop box.