Business Licensing plan and budget
Business Licensing ensures that businesses are licensed, safe and able to open, grow and invest in Calgary. Business Licensing maintains relevant bylaws to ensure Calgarians' expectations for safety and consumer protection are met. Business licensing peace officers play a key role by supporting and educating businesses to ensure compliance with bylaws and provincial statutes.
Our customers
Calgarians interested in owning and operating a business in Calgary.
Businesses requiring a business licence.
Calgarians reporting incidents or concerns with a business.
Calgarians seeking a permit for street use activities and special functions (tents and trade shows).
Our partners
Alberta Health Services

Alberta Gaming Liquor and Cannabis Commission
Service Alberta
Alberta Motor Vehicle Industry Council
Occupational Health & Safety
Other internal City business units
consistent standards of public safety
consumer protection and legislative compliance
guidance and advisory services for regulatory compliance
timely processing of application
Guiding businesses through licensing requirements.
Licenses processed in a predictable and timely manner.
Prompt response to community concerns and complaints.
Access to business activity resources and data.
service plan budget
service plan budget

| Service line | Breakdown |
| --- | --- |
| Business Licensing | |
Expected 2026 performance.
Business license application that have been submitted and completed online
2022 was 48%
Customer satisfaction
2021 was 89%
License issuance timeline (business license applications where issuance timeline commitments were met)
2022 was 71%
Business opening timeline (business license applications for commercial-based businesses with license issued on or before the intended open date)
2022 was 14%
Business safety (business licensing complaints that received an initial response within four calendar days)
2022 was 81%
What we've heard
Calgarians expressed satisfaction with business licensing and inspections with an 89 per cent satisfaction response in 2021 and 93 per cent of respondents think The City should invest the same or more in our service; 87 per cent rate business licensing as important. Calgarians rely on our service to ensure businesses are safe and compliant.
Feedback is used to direct customer focused improvements for the service. Customers are seeking guidance and advisory services to gain regulatory compliance to benefit Calgarians, visitors, and businesses. They want fast, predictable timelines with customer service that is knowledgeable, prompt and tailored.
In the 2022 Dimension Ranking Results, fairness is the most important value to Calgarians regarding our service. While safety, responsiveness, legislative compliance and quality are also important, fairness is identified as the key dimension
Participate and view results of City research
What we're watching
Business Licensing is monitoring business trends to ensure effective response to emerging sub-sectors, in particular, the shared economy.
Changes in legislation and economic diversification will demand routine evaluation of licence categories and enforcement practices to support businesses and protect public safety.
Business licensing relies on fees to fund the service and any economic downturn could impact The City's revenues.
Communicating the value of business licensing to businesses and citizens will increase awareness of the service benefits and promote business compliance.
To meet the growing demand, the service will continue to prioritize enhancements to online services for customers navigating the business licensing and approval processes.
The service is continually monitoring and improving timelines and reducing red tape for business approvals to provide predictability for businesses.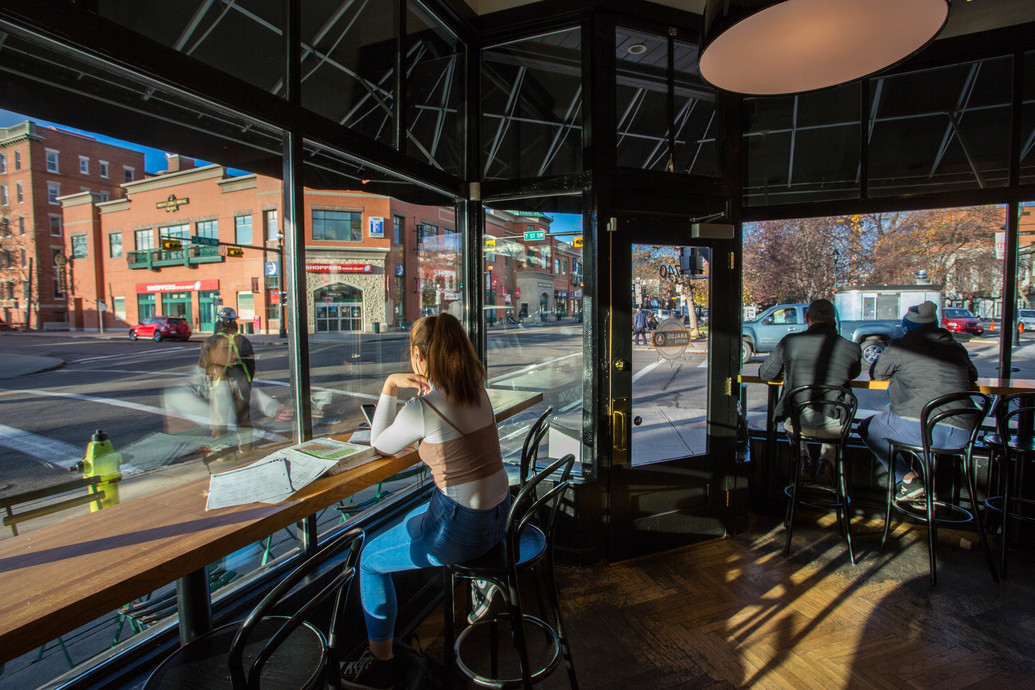 What we plan to do
Business Licensing's focus in 2023-2026 is to continue to make it fast and easy for entrepreneurs to open and grow a business that meets standards of safety and consumer protection. We will proactively respond to industry feedback and emerging trends to continuously improve timelines, customer service and processes.
How we're going to get there
Help businesses open on time by educating them on what they need to do to get a business license, and by providing fast and predictable timelines that are measured and monitored with clear metrics.
Provide customer service that is knowledgeable, prompt, and tailored to different business types, ensuring sufficient information is always available and accessible.
Improve communication with the business community by focusing on clearly communicating the relevant information that is required for a business customer to be successful in their journey and the internal information to staff in order for them to deliver a consistent and fast service.
Make it easier for businesses to navigate getting a business licence through the Business Experience Representative program (a one-stop support for business applicants) by expanding it to more business sectors.
Provide a more tailored customer service, including process improvements, specialized education by business type or need, and targeted communication by taking a customer-focused approach to delivering our service through proactive engagement with business and enhanced customer service data. An example of this is the development of customer journey maps.