Citizen Engagement & Insights plan and budget
Citizen Engagement & Insights (CEI) plans and executes safe, fair, and accessible opportunities for Calgarians to give input (in-person, phone, and digital channels) on City programs, services, and overall quality of life in Calgary. We integrate multiple sources to provide insights on participant values, assumptions, beliefs, and expectations. This data is used to create meaningful and actionable insight to inform City decision-making, policy creation, mitigate risks, identify opportunities for continuous improvement, and drive accountability and transparency for Calgarians.
Our customers
Council

Executive
Leadership Team
City services and plans decision-makers
City enagement and research participants
Calgarians
Community and cultural groups
Political and cultural influencers
Our partners
Executive Leadership Team
City departments/owners of long-term plans
Council
Community groups and partners
Local developers and other organizations
Provincial and federal governments
opportunities to give meaningful feedback in City decisions
Administration, Council and public receive timely, objective and relevant information
The City's decision-making and planning process is inclusive, accountable, transparent and responsive
Actionable and objective insights that provide accurate and relevant perspectives to inform City and operational decision-making.
Input opportunities that are accessible and equitable for Calgarians.
Accountable and transparent reports on how decision-makers used feedback and perspectives.
service plan budget
service plan budget

| Service line | Breakdown |
| --- | --- |
| Citizen Engagement & Insights | |
Expected 2026 performance.
Calgarians say The City allows them to have meaningful input into decision-making
2022 was 59%
Customers indicate research results contributed to decision-making
New measure, no historical data
Engagement projects report back to participants on how input was used
2022 was 59%
Engagement participants indicate the engagement gave them the chance to provide input on issues or decisions that are important to them
2021 was 85%
Calgarians agree they have enough opportunities to provide input into decision-making on City projects and services
2022 was 61%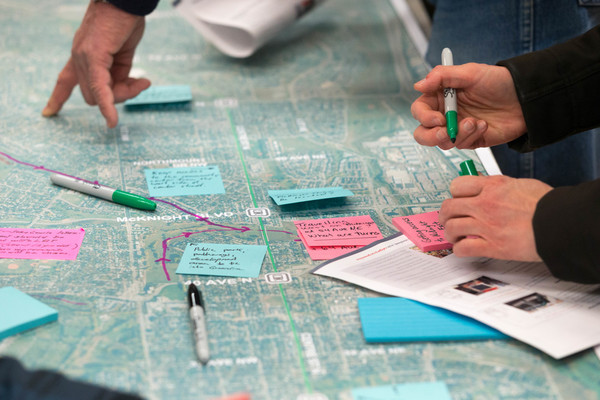 What we've heard
In the 2021 Citizen Satisfaction Survey, 65 per cent of participants agreed, "The City uses input from Calgarians in decision-making." To strengthen The City's relationship with Calgarians and respond to growing expectations for input, CEI must broaden opportunities for participation, particularly with hard-to-reach communities. This will allow a deeper understanding of the needs of underserved populations to inform decisions and improve services for all communities. Further leveraging research and engagement results will help demonstrate how input from Calgarians is being used, resulting in increased participation and transparency.

Data and insights indicate that CEI can deliver the most value by providing equitable, accessible, fair, and safe opportunities for Calgarians to give meaningful input into decisions that affect their quality of life.
Participate and view results of City research
What we're watching
After an accelerated shift to digital during the pandemic, CEI will be watching how the use of technology evolves to ensure it offers the appropriate balance of in-person and online activities to capture meaningful input from Calgarians.
CEI will continue to monitor the growing demand for data and analytics that are insightful and actionable. To date, increased demand has been managed through efficiencies. 
It is anticipated demand may continue to outweigh resources as the needs of Calgarians and the organization evolve.
Efforts are in place to increase our ability to gain and understand the perspectives of hard-to-reach populations and provide equitable opportunities that meet public and organizational expectations around social equity and representation. This is evolving work that CEI will need to closely monitor and prioritize within existing resources.
Exploring innovative new approaches, CEI will provide more support to The City's ongoing improvement through its delivery of fair and actionable insights.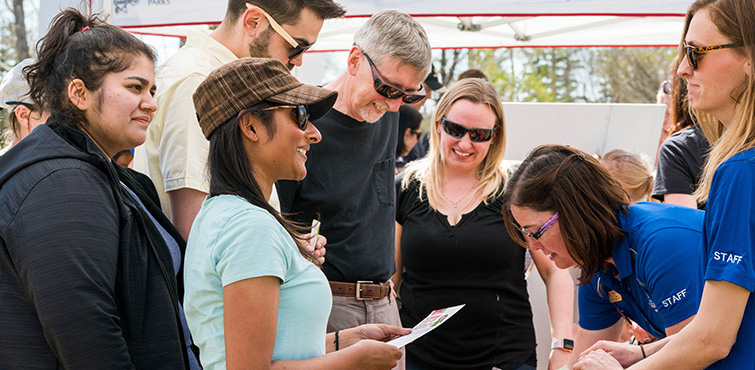 What we plan to do
We will provide City decision-makers with greater insights into the perspectives, lived experiences, values and expectations of all Calgarians. The focus will be to provide expanded opportunities for input that are accessible, equitable and inclusive to ensure all Calgarians are represented.
How we're going to get there
Provide opportunities for input on City programs and services that are safe, fair, accessible, and representative of all Calgarians through the new target research and engagement activities and further implementation of the Inclusive Engagement Guide.
Improve organizational understanding of our scope and scalability through education, awareness and expectation-setting as an input into City decision-making.
Improve The City's ability to provide social equity and more accurately reflect its diverse population through the enhancement and expansion of online research panels. Larger panels with a wider population increase the overall representation of individuals and businesses and are critical to the success of the panels research program.
Deliver broader context and insights into business leaders' attitudes and behaviours by initiating additional qualitative research. This work will provide critical information for key corporate initiatives such as the downtown revitalization and will aim to enhance The City's global positioning.
Gain insight into perspectives, lived experiences, and expectations of equity-deserving Calgarians by conducting primary research and advanced analytics. Research has seen increased demand for further analysis of Calgary's diverse communities. Advanced analytics and new data collection will address this need and provide insights into communities to improve social and service equity.