Fire & Emergency Response plan and budget
Supported by 42 fire stations and 1,328 firefighters, Fire & Emergency Response provides life-saving emergency assistance to Calgarians and visitors across 848 square kilometres. This includes responding to over 70,000 fire and fire-related incidents, critical medical interventions, motor vehicle collisions, hazardous conditions, specialized technical rescues including water rescues, and calls for public service assistance annually. The service also supports Fire Safety Education and Fire Inspection & Enforcement by helping to deliver community risk reduction programs like general fire prevention education and Fire Safety Reports.
Our customers
Calgarians facing injury or an imminent threat to their life.
Calgarians facing major property damage or loss.
Calgarians in need of emergency or related non-emergency public services.
Our partners
City of Calgary Fire Inspection & Enforcement
City of Calgary Fire Safety Education
City of Calgary Police Services
City of Calgary Emergency Management & Business Continuity
City of Calgary 9-1-1
City of Calgary Water Treatment & Supply
Alberta Health Services
Alberta Emergency Management Agency
Public utilities
Neighbouring municipalities
provides essential emergency response services to fire, rescue and critical medical incident
protects lives and prevents and reduces damage to property and the environment
ensures life safety, property and environmental protection
contributes to a more resilient economy and resilient and safe communities 
improves insurance evaluations (as these relate to municipal fire protection and water supply)
Life safety and fire protection services at emergency incidents.
Basic life support, fire suppression, specialized technical rescues including rope/high-angle, aquatic, heavy/structural, confined space.
Hazardous materials response.
Large-scale emergency response 
A wide range of related, non-emergency public services and community engagement.
service plan budget
2023 service plan budget

| Service line | Breakdown |
| --- | --- |
| Fire & Emergency Response | |
Expected 2026 performance.
First-in engine emergency responses within seven minutes to fire incidents
2022 was 83%
Arrival of two engines, one aerial unit and a minimum of 12 firefighters within 11 minutes at serious and escalating fires
2022 was 64%
Flame spread limited to within the room or object of origin
2022 was 83%
First-in unit emergency responses within six minutes 30 seconds at critical medical incidents
2022 was 82%
# of non-emergency contacts with Calgarians - Calgarians engaged in fire prevention and life safety education by firefighters
2022 was 104K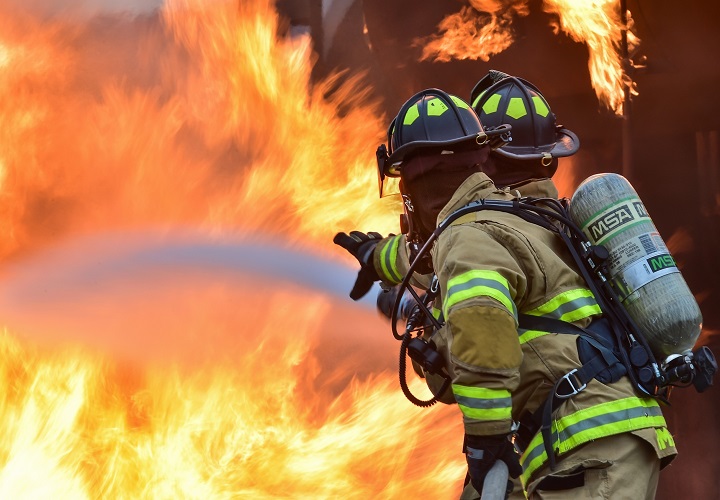 What we've heard
According to customer research in 2021 and 2022, 100 per cent of Calgarians consider Fire & Emergency Response to be an important service and 96 per cent are satisfied with the service they receive. Calgarians value safe and resilient communities and 98 per cent support maintaining or increasing current investment levels for the service.
The majority of Calgarians who had contact with the Fire Department said that they most valued a prompt response to emergency calls and said it was important that the service remains ready to respond with the right equipment, staffed by competent, polite and caring people. Ninety-two per cent of Calgarians agree that the Calgary Fire Department should be resourced to keep pace with the development and growth of the city – now and in the future. This indicates broad support for adequate funding to maintain service levels as the city grows.
Participate and view results of City research
What we're watching
Fires today spread faster, burn hotter, cause more damage to property, and pose a higher risk to firefighters and Calgarians due, in part, to changes in building design and construction.
The Fire Department monitors emergency response performance, advancements in technology and automation, community risk levels, vertical and greenfield growth, new construction types, population growth, demographics, and new incident types. 
Emergency calls are increasing each year for fires, motor vehicle collisions, and medical calls, placing a strain on existing resources. The service is also analyzing the impacts of deteriorating service from Emergency Medical Services on service levels. 
There is a gap between current performance and the long-term targets approved by Council and a larger gap to meet industry best practice benchmarks for emergency response. 
The service's top risks are completing legislated training and competency requirements and balancing staffing levels to maintain service levels.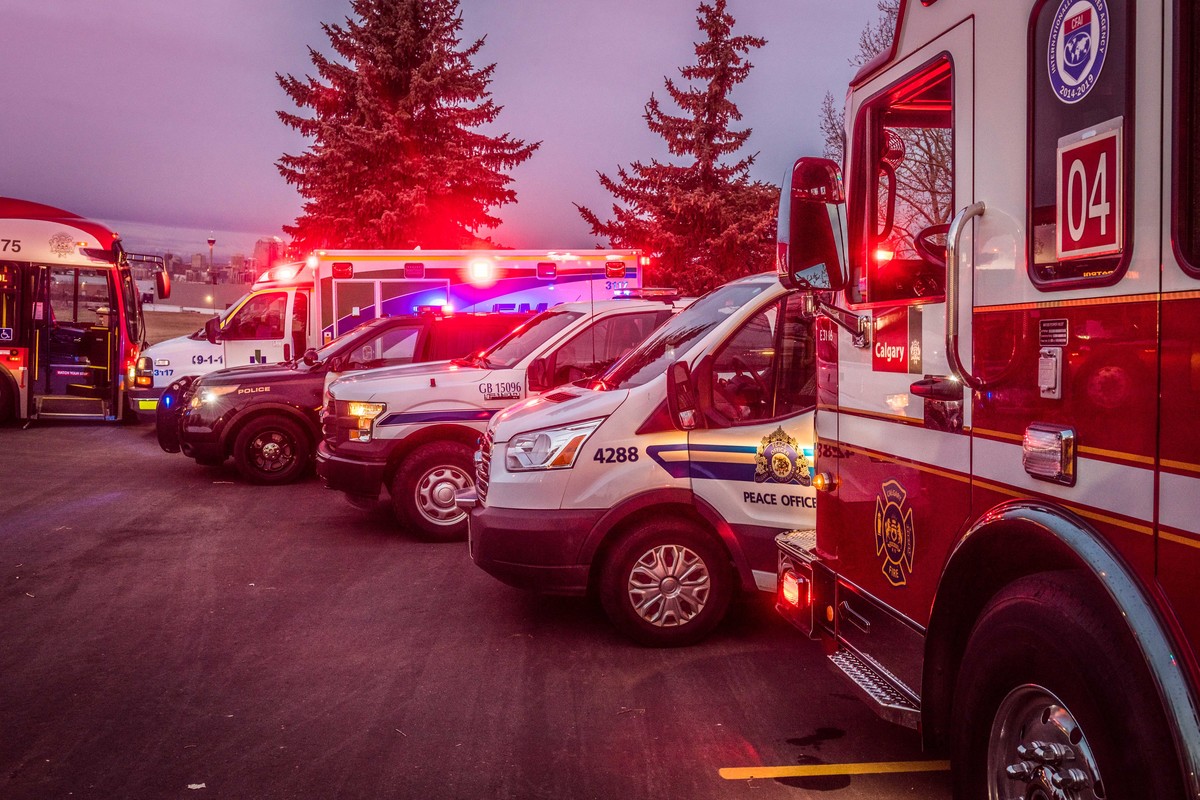 What we plan to do
We will improve service levels for Calgarians by focusing on response times, preparing for new and emerging incident types, and facing the challenge of increasing frequency and severity of incidents while evolving the fire service to meet the demands of the 21st century.
How we're going to get there
Improve emergency response and outcomes at serious fires by decreasing the time needed to assemble essential firefighting resources (two engines, one aerial, and a minimum of 12 firefighters) within 11 minutes at the incident. The service will focus on increasing the number of aerial units deployed across the city and the number of firefighters staffing those units.
Maintain service levels by ensuring adequate staffing levels to balance operational demands including emergency response, community risk reduction initiatives, training and wellness.
Foster an equitable, diverse and inclusive workplace that understands and represents the community served and where staff feel valued and experience a sense of belonging. The service will expand learning opportunities for, and remove barriers to, equity, diversity, inclusion and belonging, explore more equitable recruitment, selection and promotion processes, implement recommendations from The City's Anti-Racism Program, and practice Trauma Informed Leadership.
Improve employee health, wellbeing and resilience by expanding mental health and psychological supports, reducing stigma in the workplace and culture and continuing to support medical health and physical wellbeing.
Enhance service efficiency and effectiveness by leveraging new and emerging firefighting equipment and technology