Municipal Elections plan and budget
Municipal Elections independently and impartially administers elections, ward boundary reviews and verifies petitions in accordance with applicable legislation.

The administration of elections includes general elections, by-elections and votes of the electors on questions or bylaws. Ward boundary reviews include both conducting minor reviews and adjustments to ward boundaries. The verification of petitions includes requests or petitions to establish or dissolve business improvement areas, as well as petitionable matters in the Municipal Government Act.
Our customers
Voters
Candidates
Third party advertisers
Media
Our partners
Calgary Board of Education
Calgary Roman Catholic Separate School Division
Post-secondary institutions
Government of Alberta; and Elections Alberta.
The City of Calgary business units including, but not limited to: Information Technology; Customer Service and Communications; Law; Corporate Security; Finance; Corporate Analytics and Innovation; Human Resources; and Calgary Transit.


fulfills the need for a fair, transparent, and democratic process for selecting elected representatives and/or voting on an issue
administer elections to select officials who will make important decisions on behalf of Calgarians
supports the democratic process that allows Calgarians to have a say in the future of Calgary
A democratically elected body, in accordance with legislation. 
Vote results for non-binding questions and bylaws. 
Determination of sufficiency or insufficiency for petitions and business improvement area establishment or dissolution requests.
service plan budget
service plan budget

| Service line | Breakdown |
| --- | --- |
| Municipal Elections | |
Expected 2026 performance.
Voting stations results reported within 60 min of the scheduled election day voting station closing time
2021 was 80%
Election Day average voting station wait times
2021 was 12min
Ballots cast by each ballot method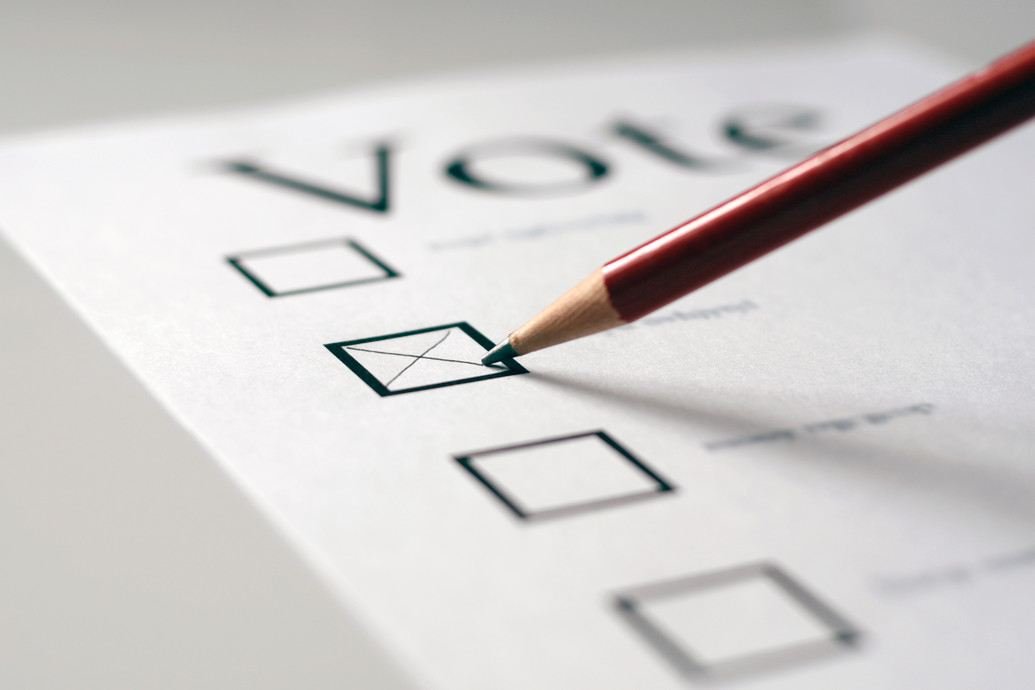 What we've heard
A representative telephone survey of 500 voters provided feedback on the 2021 General Election. Results indicated that: 99 per cent felt their voting experience was safe, 98 per cent had no accessibility issues, 97 per cent felt their voting station was conveniently located, 91 per cent felt wait times were reasonable, 95 per cent felt voting hours were convenient and 81 per cent felt the information provided about the election was easy to understand. A post-election review was conducted and will inform future process improvements in addition to opportunities to provide feedback to Municipal Affairs on the applicable legislation.
Participate and view results of City research
What we're watching
Convenience and Complexity - Increasing demand for services in a variety of languages, access to convenient voting opportunities and an increase in requests for mail-in ballots and quick delivery of election results have resulted in increased complexity in the administration of elections.
Accessibility & Privacy - Municipal Elections will investigate measures to ensure protection of personal information, continued improvements to the physical accessibility of the voting process, and seek opportunities for legislative changes to align with Administration and Council's priorities.
Four-year Election Program - The Municipal Elections service follows a four-year election program and provides regular recommendations and reviews in accordance with the Ward Boundary Review and Determination Policy.
What we plan to do
The 2023-2026 focus of the Municipal Elections service includes strengthening service integrity, public access, and partnerships. This will further improve the delivery of the 4-year election program and emerging services.
How we're going to get there
Improve the voting experience by enhancing and expanding internal and external partnerships with Council, school boards, post-secondary institutions, and community organizations.
Advocate for changes to the Local Authorities Election Act that are intended to close administrative gaps, align with modern election practices, and support Council direction by developing effective working relationships with the Ministry of Municipal Affairs.
Better reflect the needs of equity-seeking Calgarians, including newcomers and persons with disabilities by undertaking stakeholder engagement and implement voting process improvements.
Identify and implement improvements for future elections through a review of voting technology security.
Enhance the integrity of municipal elections in Calgary by implementing improvements to the chain of custody of secure election materials including ballots, vote tabulators and prescribed forms. These enhancements include the introduction of an election supply cart, securely delivered to, and returned from, each voting station.