Get the most out of your food budget
Did you know that half of the food we throw away could have been eaten? Wasting food costs you money - about $2,000 for a household each year.
As we're staying in more often these days, this means we're buying more food to cook at home instead. Reducing food waste can help you make the most of your food budget while also reducing trips to the grocery store.
With some smart shopping and safe storage habits, you not only stretch your meals  but you also make a positive impact on our community, economy and environment.
Follow these tips to start saving money, time and food in your home: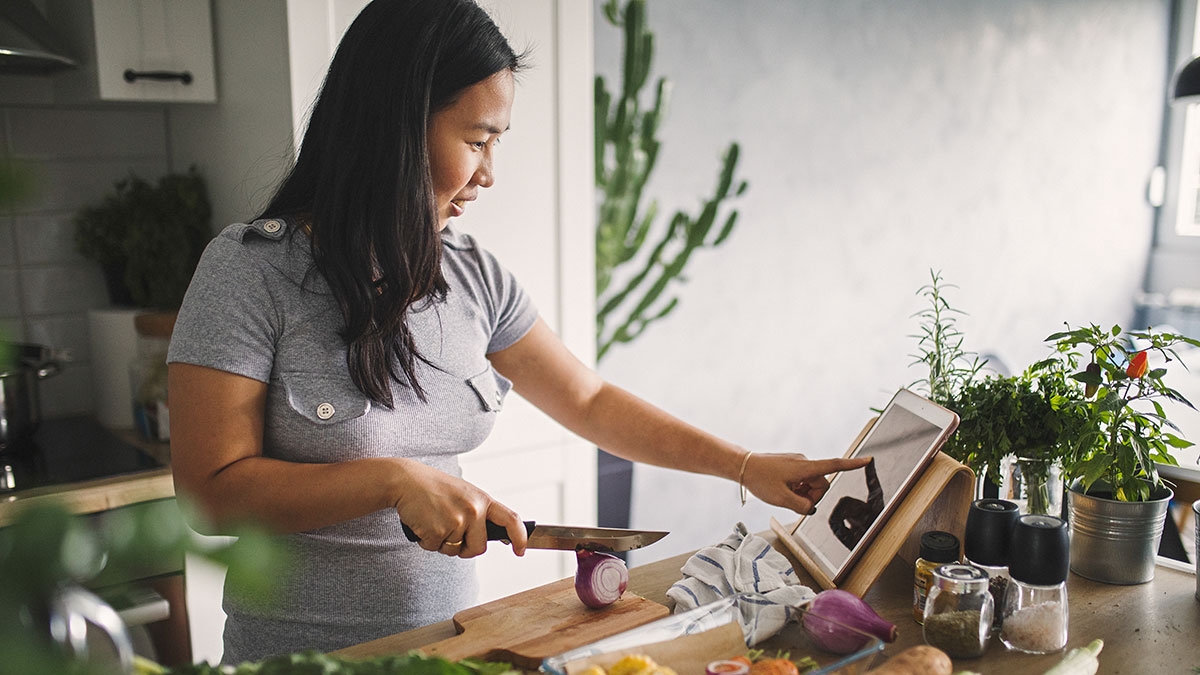 ---
Shopping and meal planning
Certain shopping habits can lead to food waste before you even get home by over-buying food that you don't need or won't use. The most effective way to reduce food waste and save money is by planning your meals and shopping smart.
Buy what you need and use what you buy.
Use a meal planner
Use a meal planner to plan meals a week ahead which will help you buy only what you need, saving time, money and stress later in the week.
Shop in your house
Go through your fridge, freezer and pantry for ingredients first and make a list of what you need so you don't buy things you already have. Plan a meal or two using the ingredients you already have making it easier to use up food before it goes bad.
Creating an "eat me first" shelf in your fridge for food that is most likely to spoil first can help to ensure those items are used up before they spoil.
Shop according to your habits
Think about how many meals you'll cook at home this week, what food you waste regularly, and why. Be realistic about how often you eat leftovers, order takeout, or go out to eat.
Make a shopping list
Now that you have a meal plan, make a shopping list and stick to it.
There are a lot of free apps to help you add items from your meal plan to your shopping list throughout the week.
Beware of overbuying on deals
Bulk buying may look like a good deal but if you won't use all of it then it's a waste of food and money. Only buy things in bulk that you know for sure you will use, such as pantry essentials and items that have a long shelf life.
If you end up overbuying and throwing food away, it's not a good deal.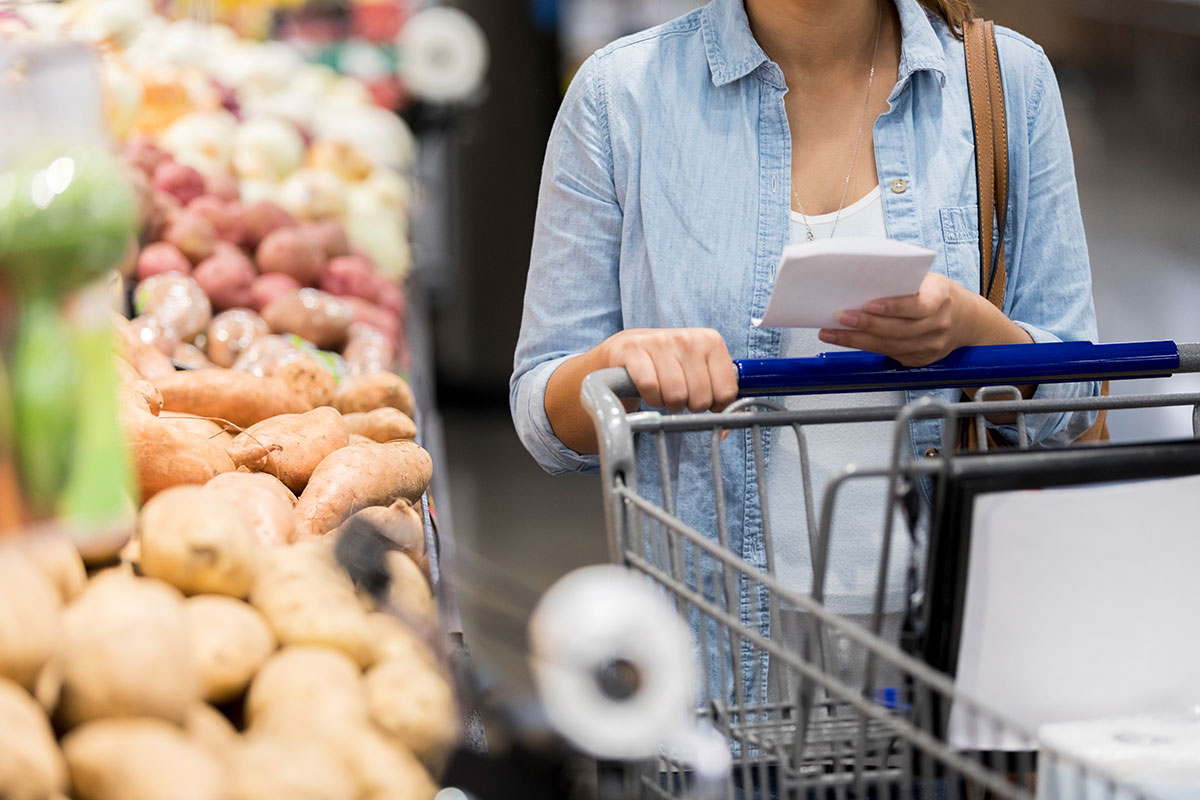 Plan ahead and start a grocery shopping list before going to the store.
"Lean on frozen ingredients. Frozen foods have nearly all the of the nutrients and sometimes more than their fresh counterparts. And they don't go bad. Plus, frozen vegetables fill in the gaps. You can buy fresh vegetables in smaller amounts, without ending up veggie-less at the end of the week." 

Love Food Hate Waste
---
Understanding best before vs. expiry dates
Best before dates and expiry dates are regulated for different purposes.
Best before dates
Best before dates are about food quality
They are tied to freshness, texture, flavour and nutritional value. They appear on packaged foods that will keep fresh for 90 days or less.
Best before dates apply to unopened food only.
If an item has a "use by" date, try to eat the food by that date. If that date has passed, it doesn't mean the food is no longer safe. 
Common foods that have a best before date:
Wording used: 
Example of a best before date: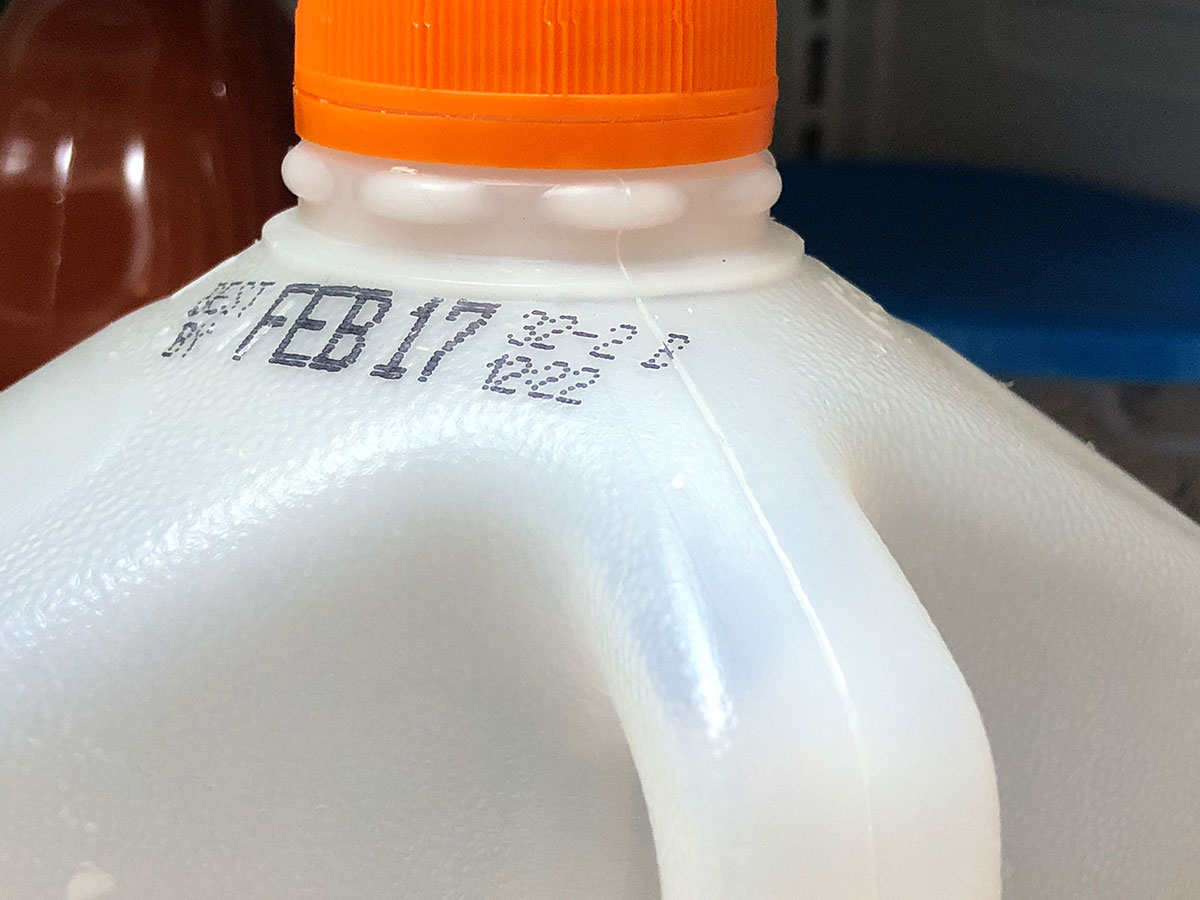 Expiry dates
Expiration dates are for food safety.
Most foods will not have one.
Do not buy or eat foods if their expiration date has passed.
Only these five foods have an expiration date:
Infant formulas
Nutritional supplements
Meal replacements
Formulated liquid diets
Foods sold only by a pharmacist
Wording used:
Expires by
Exp (abbreviation)
Example of an expiry date: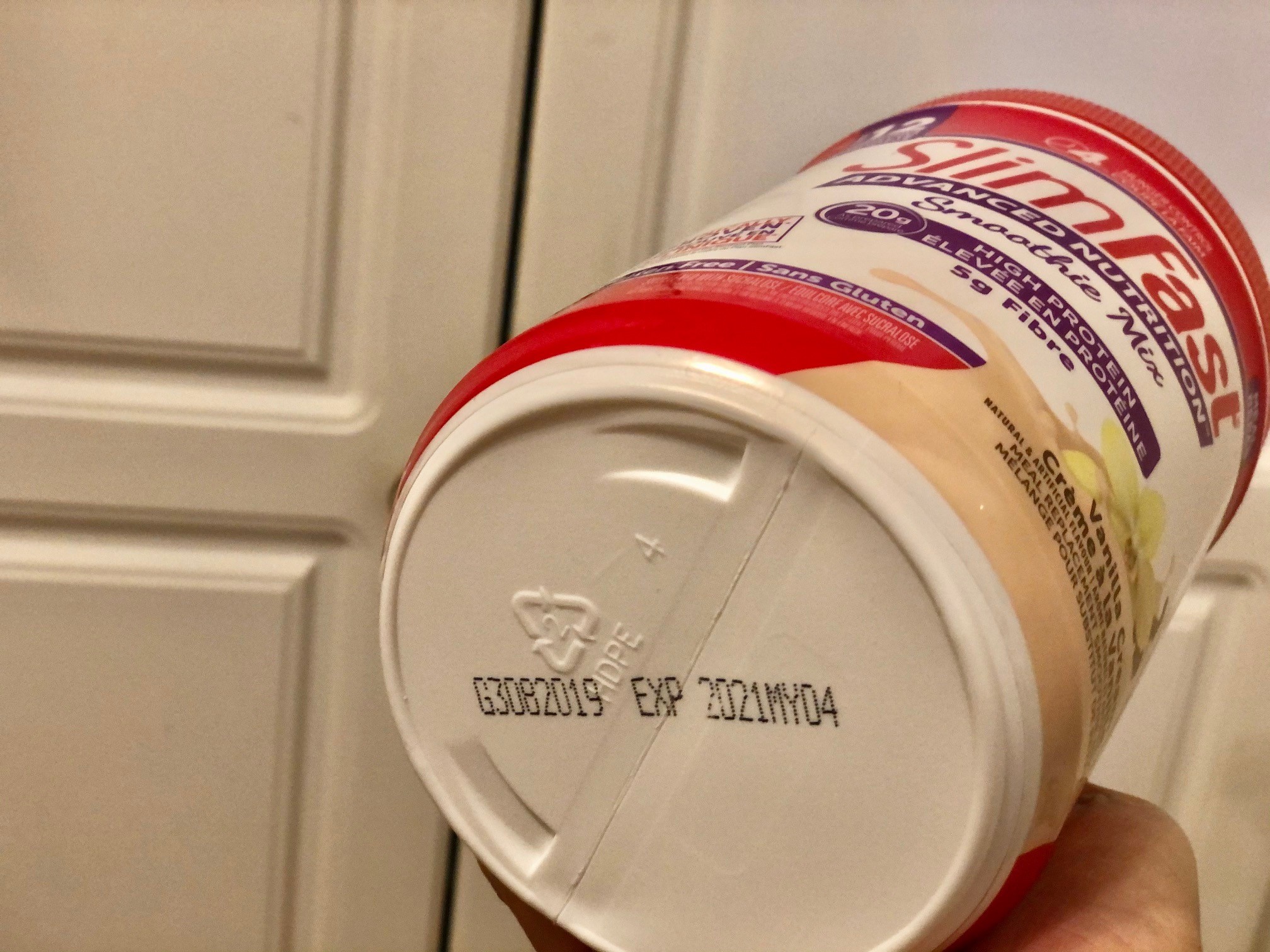 ---
Storing fresh food
Keep food fresh by knowing your fridge storage basics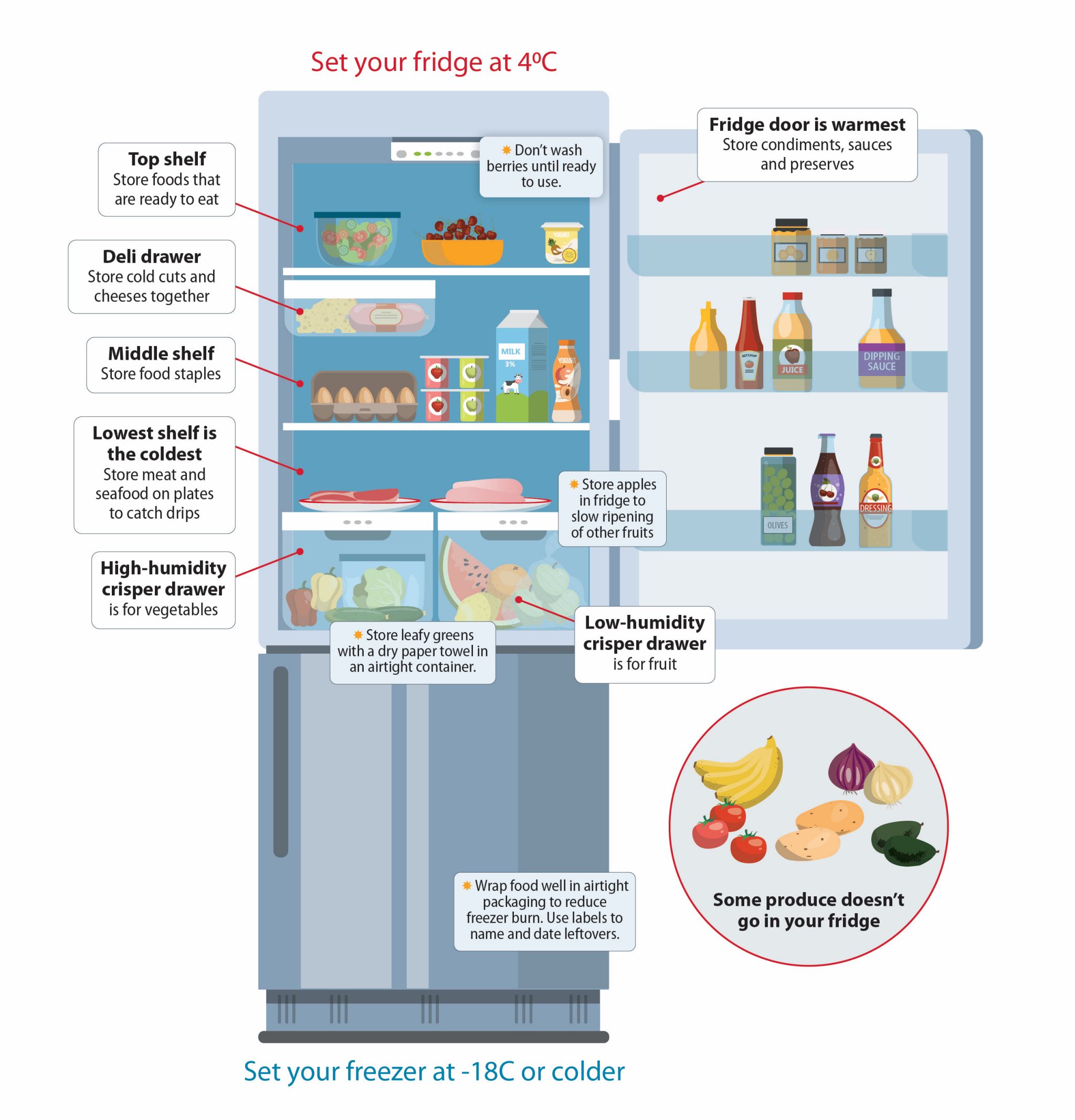 Fridge
Set your fridge temperature to 4 degrees celcius
Top shelf
Store foods that are ready to eat
Fridge door is the warmest
Store condiments, sauces and preserves
Deli drawer
Store cold cuts and cheeses together
Middle shelf
Store food staples like milk and eggs
Lowest shelf is the coldest
Store meat and seafood on plates to catch drips
High-humidity crisper drawer
Use for vegetables
Store leafy greens in paper towel in an airtight container
Faster ripening vegetables like onions and potatoes don't go in fridge
Low-humidity crisper drawer
Use for fruit like apples and other slow ripening fruit
Don't wash berries until ready to use
Faster ripening fruit like tomatoes and bananas don't go in fridge
Freezer
Set your freezer at -18 degrees celcius or colder
Wrap food well in airtight packaging to reduce freezer burn.
Use labels to name and date your leftovers
---
Making the most of leftovers
Making the most of those scraps and leftovers extend the life of your food
Befriend your freezer
Plan one day a week to cook from the fridge, freezer and pantry only.
Prepare food in advance
Cook perishable items then freeze them for use throughout the month. For example:
Freeze sliced bread, fruit or meat you won't be able to eat in time
Make a large soup and freeze portions for later
Save veggie scraps in the freezer to make vegetable stock
Use extra milk in other recipes
Milk can be used in baking recipes, pasta sauces, curries, soups and omelettes.
Freeze fruit for use later
Use frozen bananas and other fruits in recipes such as pancakes, smoothies, muffins and banana bread.
Give your bread another life
Cut stale bread into pieces, toss with olive oil and herbs, and bake in oven to make homemade croutons.
Food process frozen bread to make bread crumbs.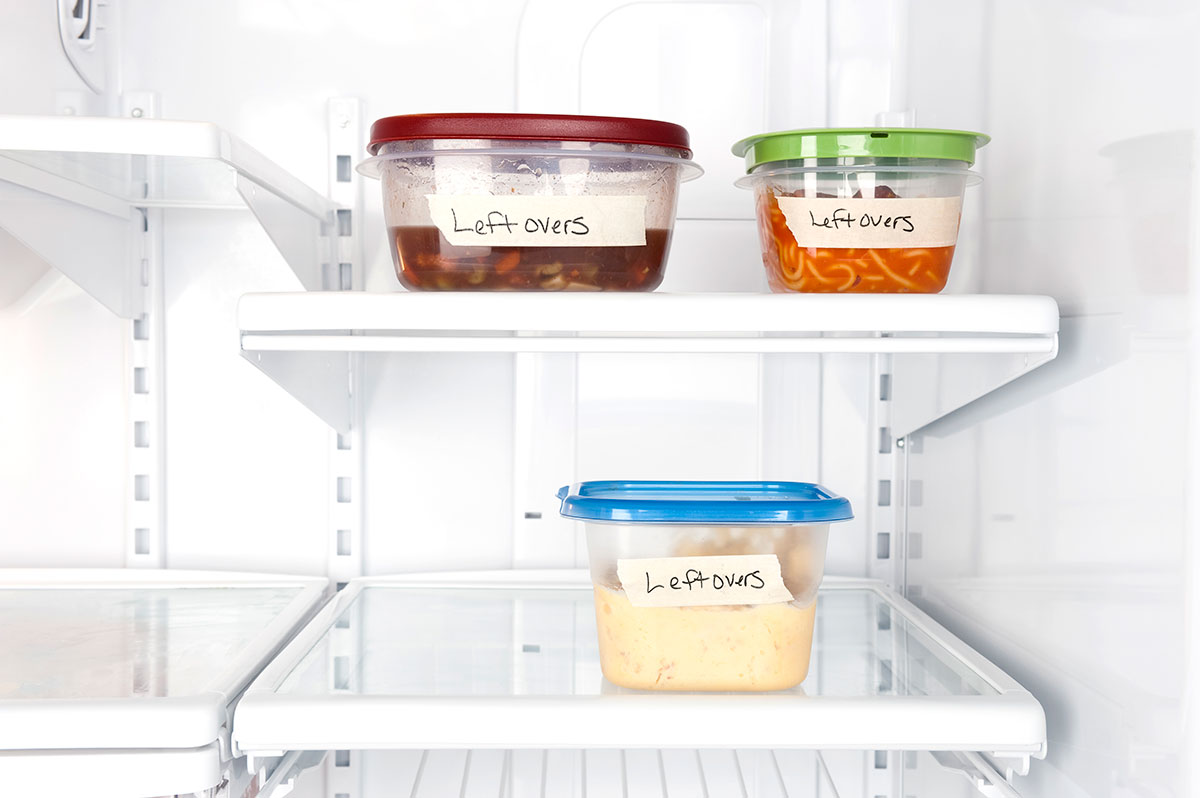 Store your leftovers in the fridge for future meals.