Enjoy a beautiful, productive yard that's easy to maintain and suited to Calgary's unique climate. 
In the face of the pressures brought on by a changing climate and a growing city, a water efficient YardSmart yard helps keep our rivers – and our community – healthy and resilient.
Use our YardSmart plant lists to help you choose plants at your local garden centre or native seed supplier.
View our professionally created garden bed design guide series that includes layouts for all areas of your yard. 

Once established, these gardens take little time, effort, and water to maintain.
Following basic YardSmart principles will set you up for gardening success in Calgary.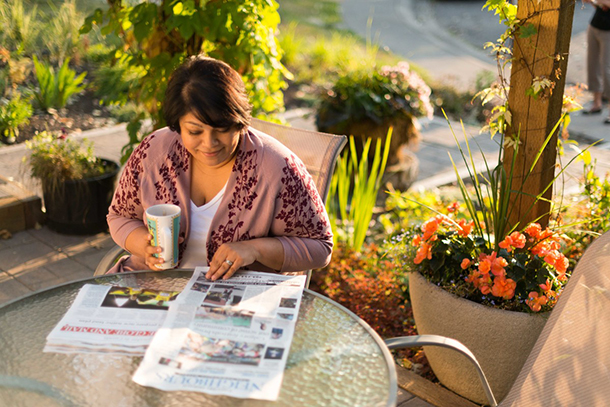 2. Consider removing some lawn or using alternatives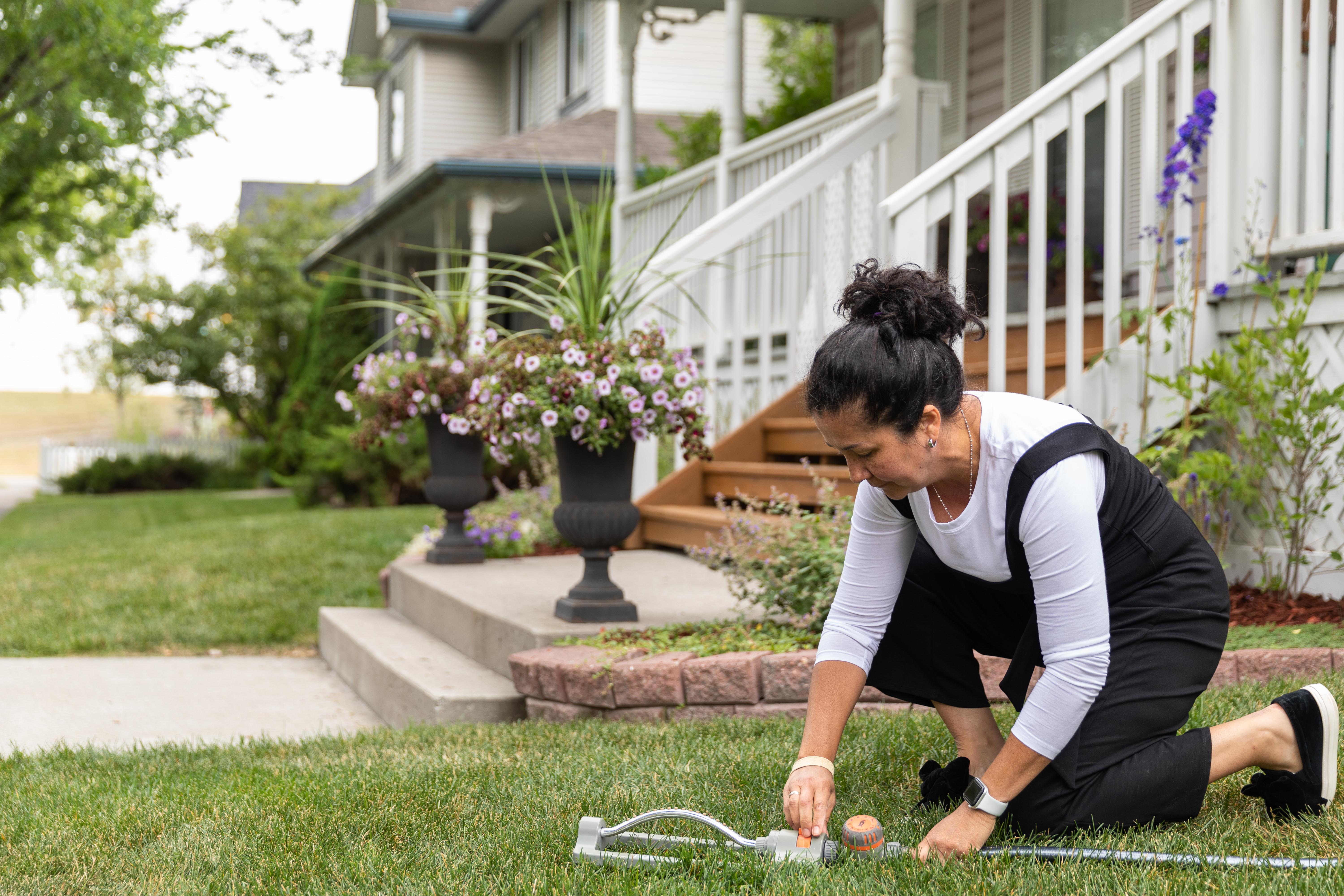 3. Have good soil and lots of it
Add a base of at least eight inches of good quality soil for a healthy garden or lawn.
Visit Top Soil Calculator to determine how much soil you need for a project.
Improve your soil by adding compost. For directions on how to apply compost in your yard, visit Compost.org.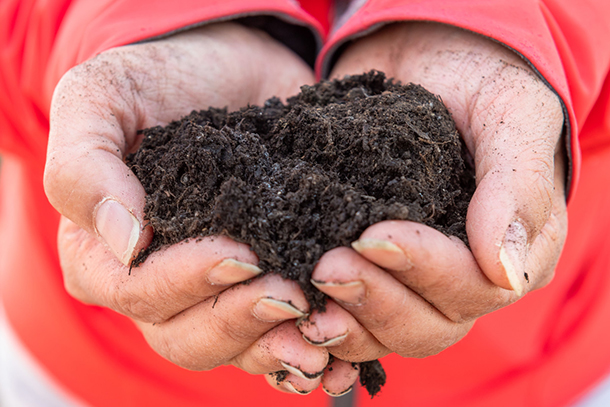 4. Choose plants that thrive in Calgary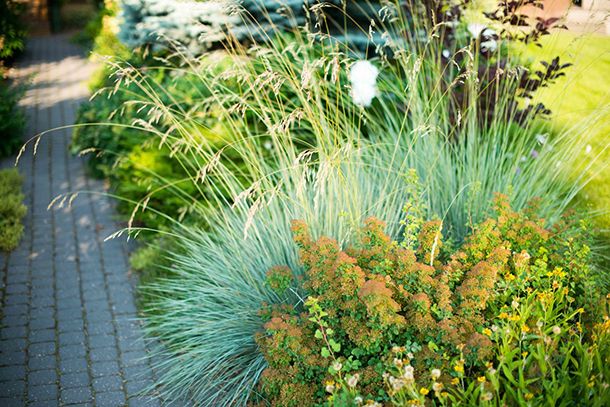 5. Add mulch for beauty above and below
Add bark, wood chips or stones to reduce evaporation from your soil, slow weed growth and decrease erosion.
To find out how much mulch you need to buy for a flower bed, visit Plan Your YardSmart yard.
Get free mulch at the East Calgary Landfill.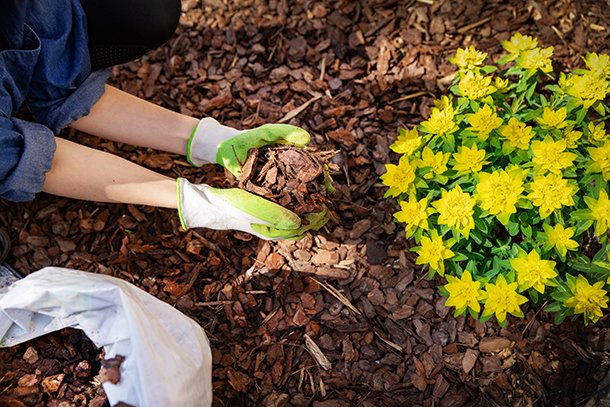 6. Water wisely
Use a rain barrel as a free source of soft, warm water for your yard.
Water low and slow - low targeting the plant roots and slow with a watering can, soaker hose or drip irrigation.
Visit our Watering 101 - mature landscaping or new landscaping guides for watering tips.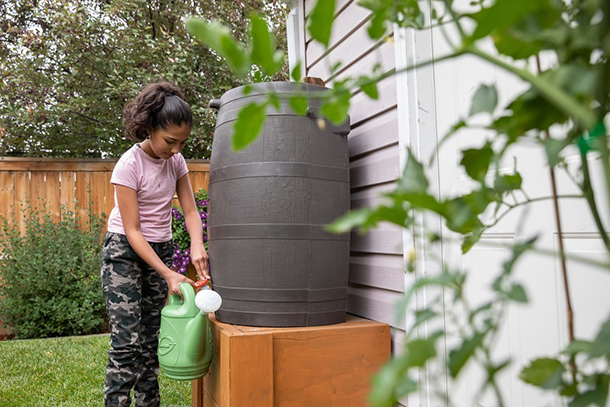 YardSmart translation library
---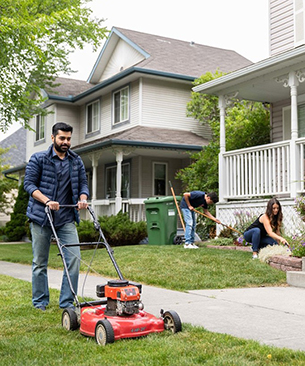 Visit our YardSmart translation library to find all of our gardening guides in one place and in a variety of languages, including Arabic, Hindi, Punjabi, and simplified and traditional Chinese.
YardSmart translation library
Pollinator Friendly Yards
Creating a New Garden Bed
Plants for Calgary's Climate
How to Garden on a Budget