Accessing City of Calgary Archives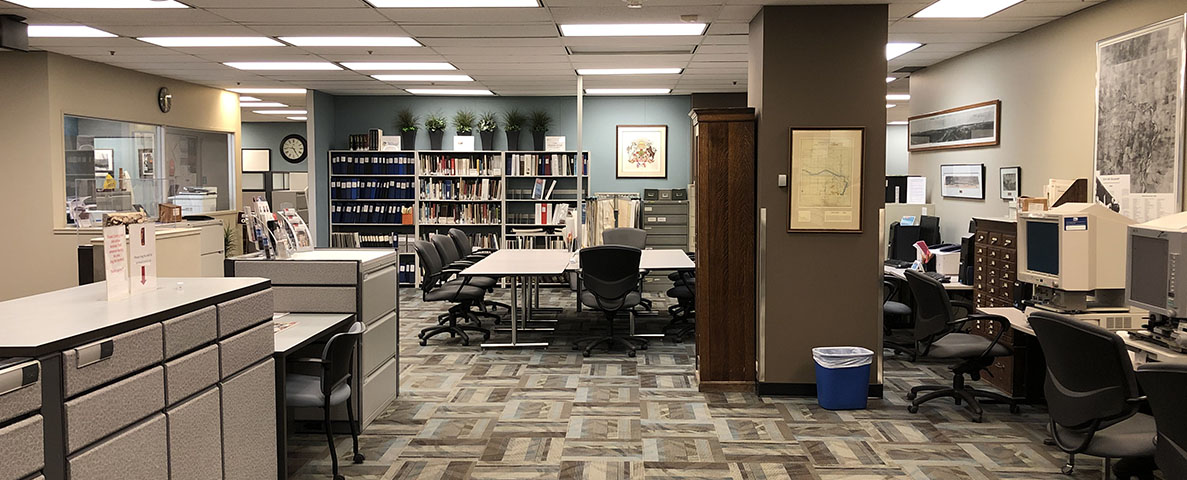 In-person research
---
Search our archives portal in advance of your visit.
Contact​ The City of Calgary Archives before your visit to plan and make the most of your time.
Appointments are available Monday to Friday, 9 a.m. to noon or 1 p.m. to 4 p.m. 
Personal information collection follows the Freedom of Information and Protection of Privacy Act (FOIP Act) and the Canadian Copyright Act.
Food and drink are not allowed.
A reference archivist can help locate information. Visitors must conduct their own research.
No item loans allowed.
Distance research
---
Search for relevant materials in our archives portal.
There are limits on how much information can be provided to remote users.
The City of Calgary Archives is working to make more available digitally.
Research consultants may be available for hire. Please contact The City of Calgary Archives for more information.
Research resources
---
Copies of archival material
---
You can use a personal device to take photographs. Photographs must be for personal use only. Researchers are encouraged to take notes on information location to help with follow-up inquiries.
Digital Photography Guidelines
Copies of materials allowed, unless restricted by:
Physical condition,
Size,
Copyright,
Donor restrictions, or
Archives privacy protection guidelines.
There may be limits on the number of photocopies ordered at once.
Fees
Photocopies or micrographic copies or document scans (letter, legal or ledger sized): $0.50 per page.
Photographs in jpeg or tiff format:  $10 initial scan on USB, $5 for additional scans or for emailed files.

​

Oversized copies or scans: $20.00 per page.
Publication of archival material
---
Publication of archival materials must be approved by The City of Calgary Archives. Publication includes social media. Published materials must include the citation provided by the Archives. The City of Calgary Archives reserves the right to determine how copies from its collections are used.
For more information about copies and usage contact The City of Calgary Archives.
​​​​​​​