Experience Downtown - 17th Avenue
Breakfast
Coffee lovers must check out Caffe Beano. Located in the heart of 17th Avenue, Caffe Beano has been serving traditional coffee and baked goods for over 30 years. Be sure to get there early as they tend to sell out daily! If you're looking for a bigger morning bite, Universe Restaurant has an affordable menu filled with all things sweet and savory.
Lunch

Available for dine in or take out, Alumni Sandwiches offers creative, delicious sandwiches perfect to grab and go for a lunchtime picnic on the beautiful greenspace at Western Canada High School located next door. Alternatively, BLANCO Cantina has a 30 seat patio where they serve up Tex-Mex cuisine in a casual dining environment. BLANCO's menu features vegan, vegetarian, gluten-friendly, and lactose-friendly options.
Dinner

Rated as one of the top 100 restaurants in Canada, Model Milk is situated in a historic 1930's dairy building. Featuring a fresh and local menu, their offerings change every few months keeping things innovative and comforting. Looking to try something new? Geez Restaurant is owned by a husband and wife duo who focus on crafting East African favorites, each with a perfectly delicious twists in a cozy atmosphere.
Dessert
TEN Degrees Chocolate is a family-owned and operated bean-to-bar chocolate factory, café, and dessert lounge. Using only ethically sourced cacao beans, and local natural ingredients, they make small-batch chocolates for those with a sweet tooth. Located right next-door, Ollia hand makes classic French macarons with a modern touch. Visit them instore to check out their seasonal flavours.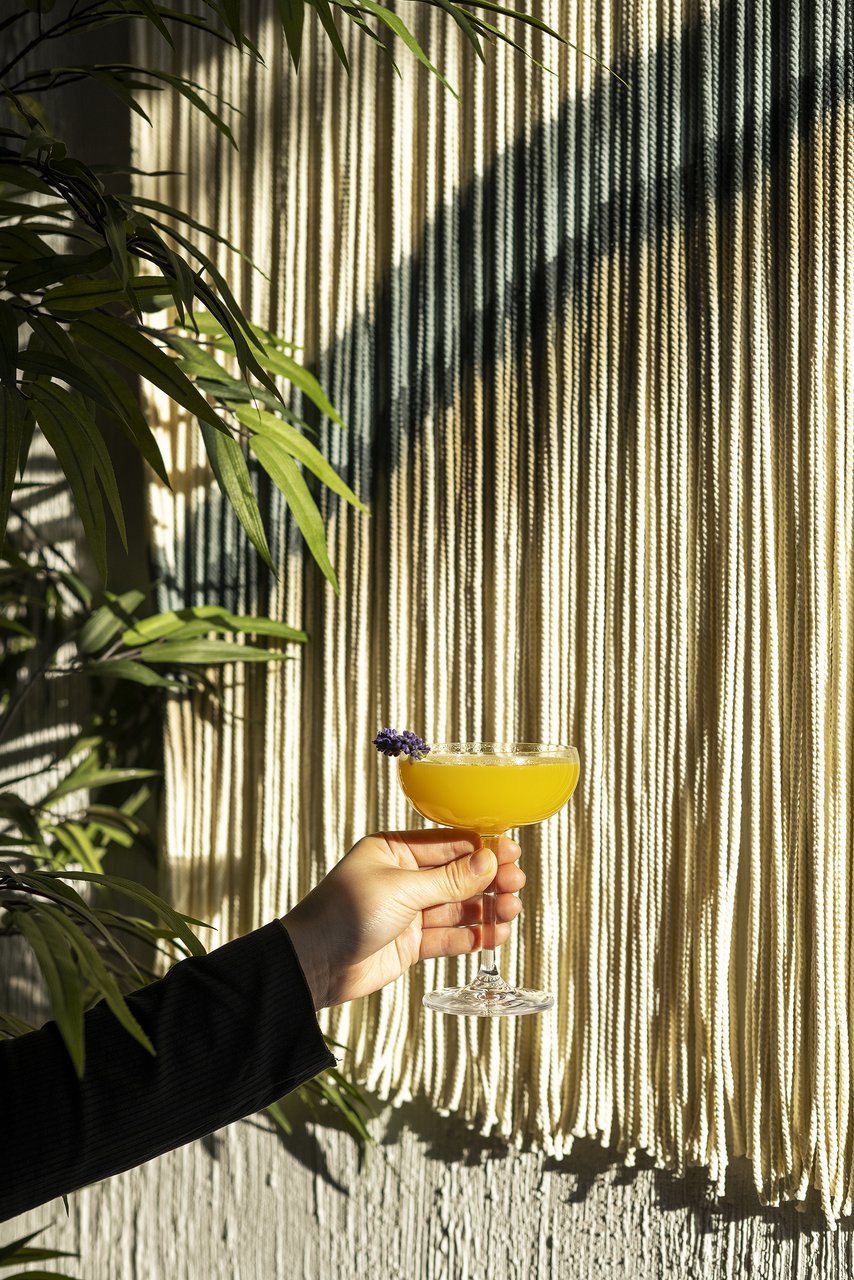 In addition to talented street performers, the 17th Avenue neighborhood offers events all year round. 
If you're looking to enjoy live music, Betty Lou's Library regularly hosts jazz bands, musicians, dancers and burlesque shows. Enjoy a tasty beverage in their vintage speak-easy space. Alternatively, Jamesons Pub is a popular, modern, Celtic themed pub with a DJ & dance floor on Friday and Saturday nights. 
Whether you're shopping for a gift for yourself or a loved one, here are some local favorites worth checking out:
Bamboo Ballroom - a women's curated boutique – carries clothing and accessories from brands such as Levis, OBEY Clothing, Ernest & Kelly, Free People and more. 
17th Avenue is also home to The Grinning Goat, Alberta's only vegan boutique. The boutique carries men's and women's clothing, footwear, and accessories.
Rubaiyat has been offering unique items for the home and fine jewelry for generations. Visit this shop for exclusive Made in Canada gifts and more.
Looking to relax? Book a service at O2 Herbal Therapy Centre. O2 offers relaxing and pain management services using Ayurveda, the traditional Hindu system of medicine. De-stress and book an exclusive spa and body wrap experience at O2.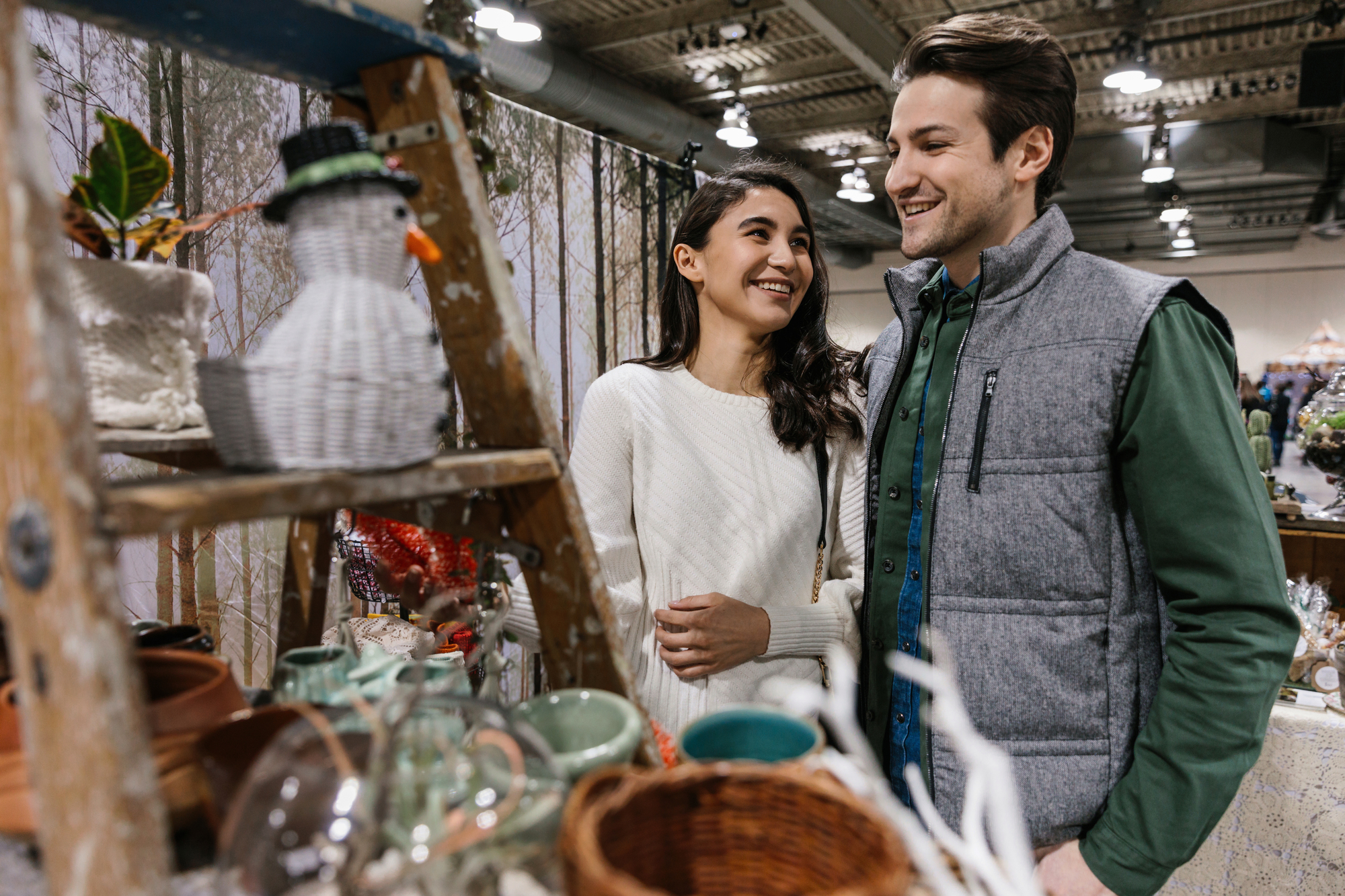 Public Art and outdoor spaces
---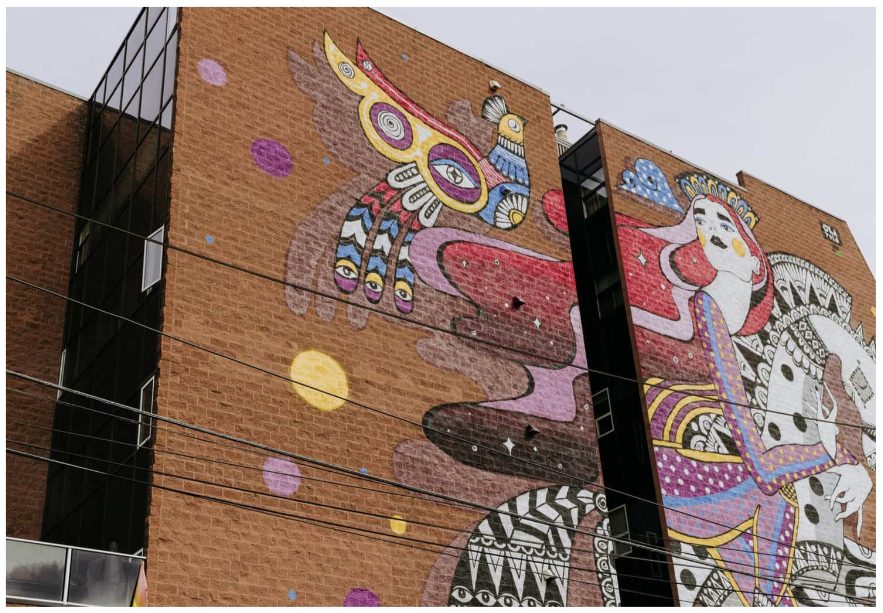 Established in 1915, 17th Avenue is home to Tomkins Park. Nestled among the retail shops and restaurants, Tomkins Park features benches and a gazebo to enjoy the mature trees and beautifully maintained flower beds. Occasionally, the park hosts concerns, markets, and other events.
Visit one of the ten oldest houses in Calgary at Humpy Hollow Park. The historic McHugh House was built in 1896 and is an early, rare, and intact example of Queen Anne Revival-style architecture in Calgary. Humpy Hollow is a small fenced park with picnic tables, grassy area, and a playground.
New this year and made from shipping containers are "parklets". These colourful spaces include solar lighting, seasonally appropriate planters, and furnishings for all to enjoy. Featuring murals from the Beltline Urban Murals Project, the parklet on 6th Street S.W. and 17th  Avenue will make for a picture-perfect location to hang out.
Thompson Family Park is a newer, inner-city green space that was redeveloped to create a stronger sense of community. The park is surrounded by colourful, creative art, a playground for various ages, and although closed for the season, an outdoor skating rink.
Driving and parking
Check out the newest feature on the Calgary Parking Authority (CPA) MyParking app.
The Local Deals feature in the app will connect you with exclusive local deals from businesses you know and love! The feature unlocks coupon codes that you can use at your favourite participating YYC businesses. There are also several public parking lots in the area, and street parking is free on Sundays, holidays, and weekdays after 6 p.m.
Public transit
You can access 17th Ave with Calgary's Public Transit system. For more information on Calgary city buses or the CTrain, including schedules, maps, passes and fares, visit Calgary Transit.
Walking, biking, scootering
Calgary is home to an extensive network of bike lanes, pathways and cycle tracks, many of which run through its downtown core with access to 17th Ave.

Once at 17th Ave, most shops and restaurants are accessible by walking or wheeling. Alternatively, you can rent a Bird or Neuron e-scooter. Make sure you download the app in advance and familiarize yourself with applicable laws, road rules and City by-laws.
We encourage you to safely explore 17th Avenue and recommend you check ahead with restaurants and shops to ensure they are open and to learn what safety precautions are required before you go. To find out more about 17th Avenue's shops, services, and restaurants, visit their neighbourhood page.