Explore Downtown - Beltline
There are dozens of food and drink options in Calgary's Beltline offering modern dishes with a twist, and crowd favourites. Here are some recommendations that will have you coming back for seconds.
Breakfast
Offering a wide variety of hot and ice drinks, Milano also serves sweet and savory food options. Stop by for a morning coffee and grab a snack to go. Inspired by Japanese jazz bars, I Love You Coffee Shop plays vinyl albums and caters to everyone from early morning commuters to late night music lovers. The walls are also lined with local art available for purchase.
Lunch

Open Wednesday through Sunday, Donna Mac serves indulgent and local food and drinks in a sharing-style dining environment. Their bright and airy Instagram-worthy space is perfect for a lunch date! Alternatively, Rodney's Oyster House offers a unique industrial-meets-east coast feel, where they serve fresh seafood with Maritime hospitality.
Dinner
Paying tribute the accomplishments of the Last Best initiative of the Canadian government in the late 1800's, Last Best Brewing & Distilling's name is rooted in history and serves up delicious well-crafted beer, spirits and Alberta-inspired cuisine. Check them out for a fun, interactive experience.
Dessert
REGRUB is a boutique burger and shake bar offering the most unique, milkshake flavours. They also offer vegan, dairy-free milkshakes! SUCRE Patisserie & Café is a perfect place to end the day with a book, take a break, or catch up with a friend. SUCRE is an authentic French bakery that serves handcrafted French pastries, sandwiches, soups, and more!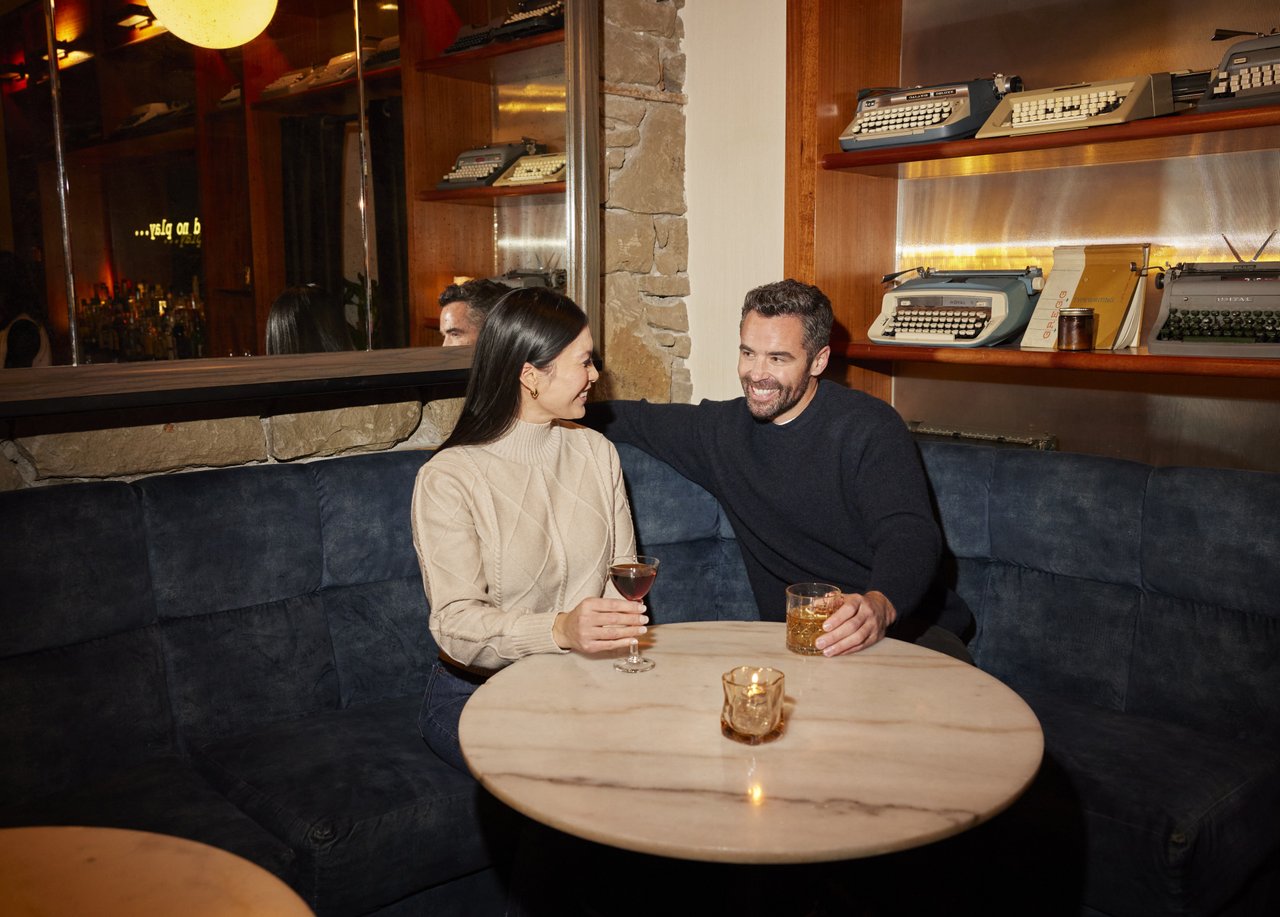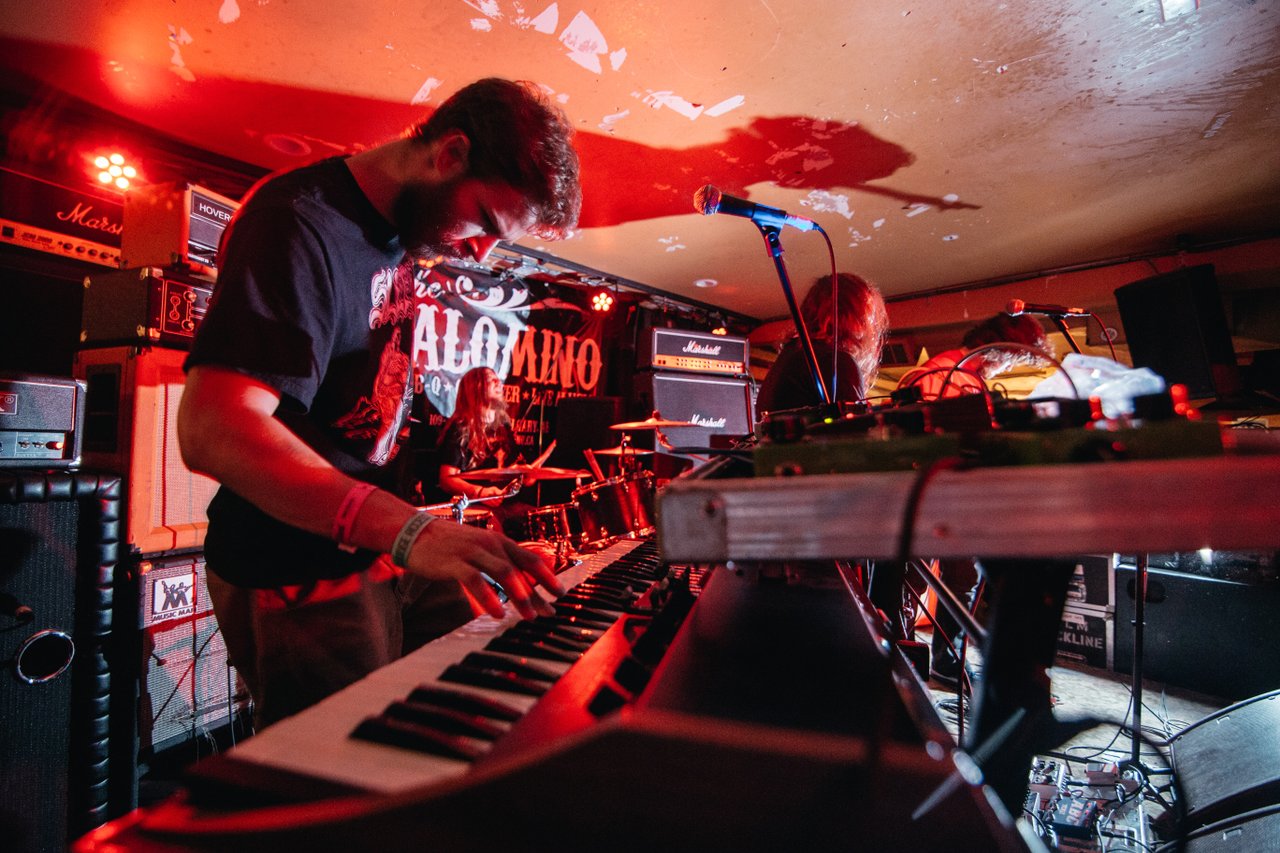 BUMP Murals, part of The Beltline Urban Murals Project is a community driven initiative transforming downtown neighbourhoods into an expansive open-air urban art gallery. The 2021 BUMP Festival ran from August 2 to 29 and completed more than 50 murals across seven different neighbourhoods.
If you can't make it to The BLOX this summer, be sure to check back this winter. BIG Winter Classic was born from the idea that festivals do not have to be exclusively enjoyed in the summer months but can be fully enjoyed all year round! This four-day winter wonderland weekend provides the opportunity to support our incredible local talent, brush off the snow from our boots, and dance the night away together as a community.
Calgary's Beltline has shopping destinations for amateur to advanced adventurers. MEC offers top quality gear for all experience levels whether you're hiking, camping, or climbing. In addition to MEC, The Bike Shop has an amazing selection of bikes to get riding, or to upgrade with trade in options. For winter gear or urban shredding gear, The Source Snowboards carries top quality snowboard, skateboard, apparel and accessories.
The Beltline also has several specialty grocers including Community Natural Foods and Kalamata Grocery. Community Natural foods has been rated as one of the best places to by organic food in Calgary. They've been offering top-notch organic and local produce since 1977. Kalamata Grocery is ideal if you like to cook Mediterranean and Middle Eastern foods. Kalamata imports products from Greece, Bulgaria, and Italy to North Africa, Iran, Iraq, and Saudi Arabia.
Treat yourself to a high quality salon service at GOAT. Offering cuts, color, styling, and hot shaves, in addition to their curated retail selection, there's something for everyone.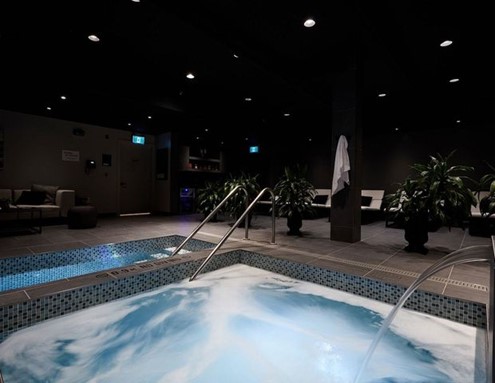 Public Art and outdoor spaces
---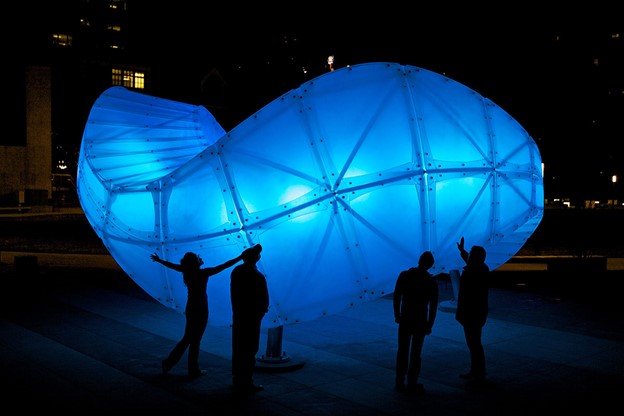 If you find yourself in the Beltline when the sun goes down or during the dark winter months, enjoy the interactive and illuminated presence of the Chinook Arc. The shape of the Arc draws on the historic Beltline Streetcar that once encircled the neighborhood, as well as the Chinook Arch phenomenon that periodically blankets the sky.
Known as Calgary's oldest park, Central Memorial Park was complete in 1912 and is modelled after a formal Victorian garden. Featuring geometric pathways, elaborate flower beds, and surrounded by mature trees, Memorial Park is the perfect place to enjoy a milkshake from REGRUB.
Beaulieu Gardens is a massive terraced garden featuring tiered lawns and beautiful plants and flowers. The Gardens surround the historic sandstone Lougheed House. The House dates back from 1891 and is currently run as a museum open Saturdays and Sundays. The Gardens are perfect for outdoor photos and are free daily!
Another ideal spot for outdoor photos is HIGH PARK. Located on the rooftop of the Centre City Parkade, HIGH PARK features landmark murals commission by BUMP, and expansive views east and west.
The iconic Beltline bike rack located in front of Last Best Brewing & Distilling received a facelift earlier this year. The bike rack was transformed by Chloe Purcell, a local artist who brought forth a vision of 'One is All'. The design was created to represent diversity and inclusion while also creating interest and vibrancy within The BLOX.
Driving and parking
Check out the newest feature on Calgary Parking's MyParking app.
The Local Deals feature in the app will connect you with exclusive local deals from businesses you know and love! The feature unlocks coupon codes that you can use at your favourite participating YYC businesses. There are also several public parking lots in the area, and street parking is free on Sundays, holidays, and weekdays after 6 p.m.
Public transit
You can also access The Beltline with Calgary's Public Transit system. For more information on Calgary city buses or the CTrain, including schedules, maps, passes and fares, visit Calgary Transit.
Walking, biking, scootering
Calgary is home to an extensive network of bike lanes, pathways and cycle tracks, many of which run through its downtown core with access to The Beltline.
Once in The Beltline, most shops and restaurants are accessible by walking or wheeling. Alternatively, you can rent a Bird or Neuron e-scooter. Make sure you download the app in advance and familiarize yourself with applicable laws, road rules and City by-laws.
We encourage you to safely explore The Beltline and recommend you check ahead with restaurants and shops to ensure they are open and to learn what safety precautions are required before you go.