Explore Downtown - 4th Street
Breakfast
OEB Breakfast has become a household name! You don't want to miss this fun and delicious diner experience. Dedicated to health eating and supporting local and regional famers and growers, Seed N Salt offers a tasty menu filled with food you can feel good about. Their menu features options for all appetites – big and small.
Lunch
Whether you're a ramen lover or looking to try for the first time, JINYA Ramen Bar offers an elevated experience. JINYA is known for its slow-cooked approach to ramen, made from broths simmered for 20 hours in-house. Enjoy a bowl of ramen in their contemporary dining space ideal for lively social gatherings. If you're looking for something a bit more classic, pay a visit to Blaze Pizza. Their dough is fresh, made-from-scratch and you get to decide the toppings before it's baked to perfection.
Dinner
Fleur de Sel Brasserie has been a 4th Street staple for over 20 years. Serving classic French cuisine in a classic, intimate atmosphere. Shokunin offers a contemporary Japanese dining experience perfect for enjoying crafted cocktails and shared plates with friends.
Dessert
Discover wine your way at the Vin Room. The Vin Room provides a setting for guests to explore their wines offerings through sampling. Pair a drink with one of their delicious desserts or small plates to end your day. If you're looking for something to take home, stop at La Boulangerie. This family-owned restaurant prides themselves on having the tastiest snacks around such as cookies, macarons, and tartes!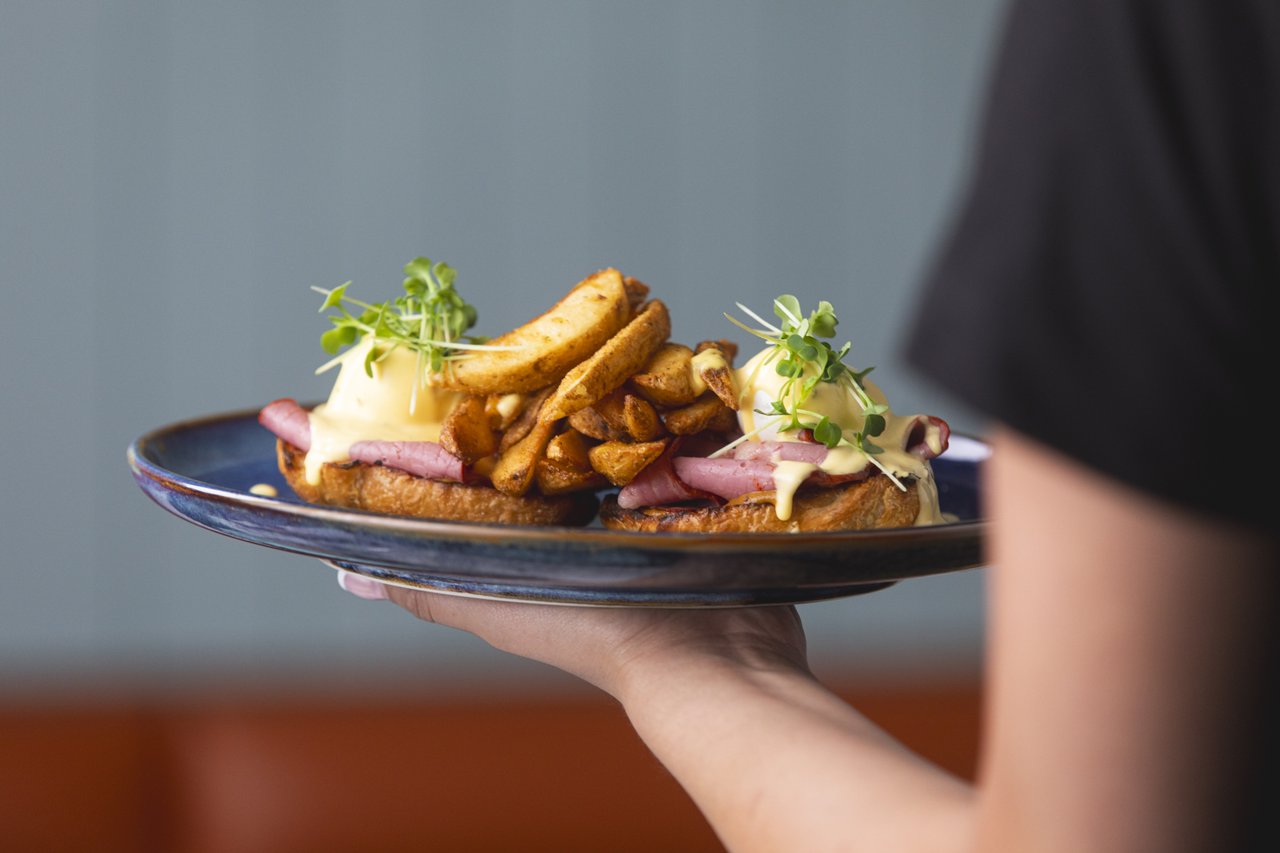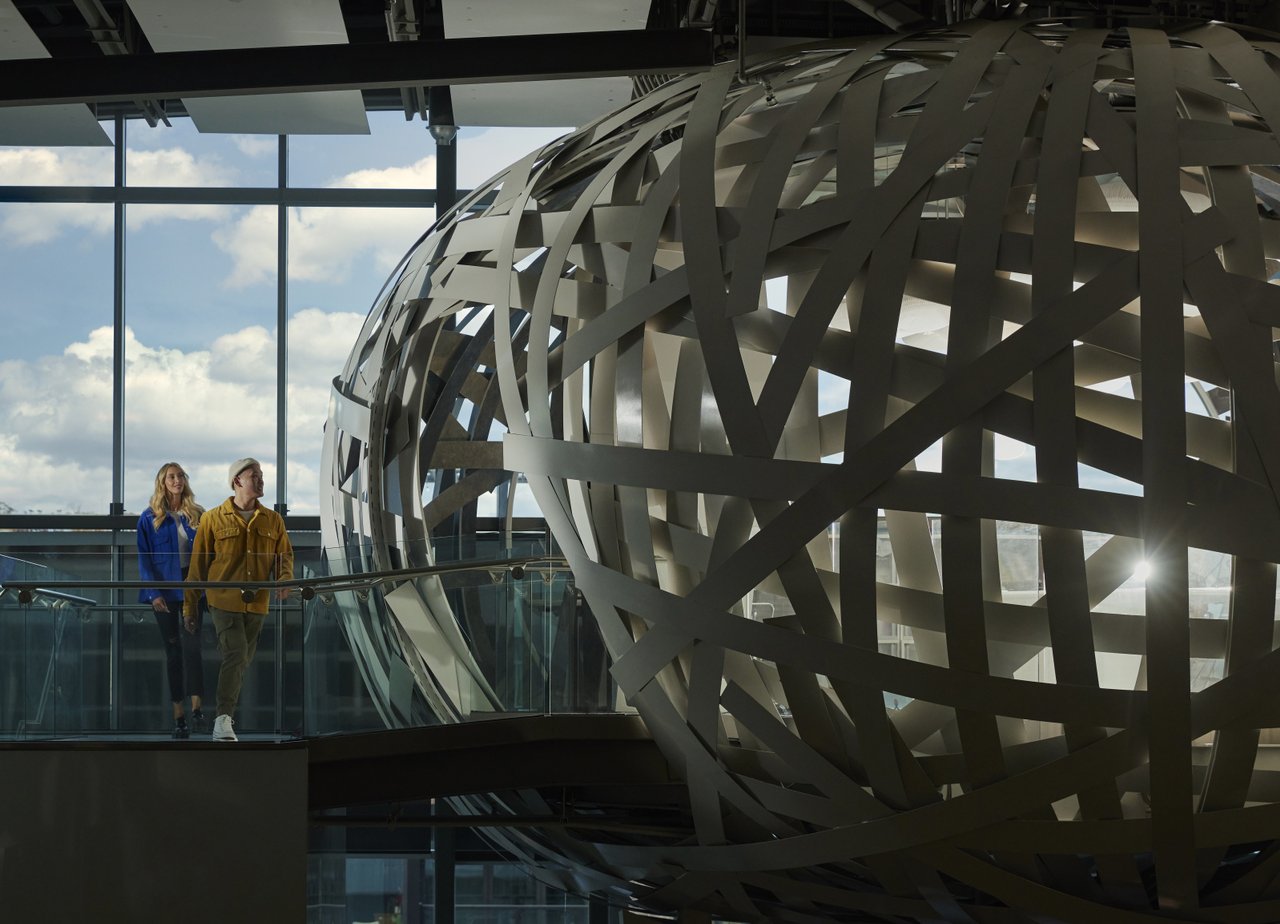 The Fourth Street Public Art Society was established to implement the artistic direction of The City and the Fourth Street Business Revitalization Zone. The Society has created an artistic ambience with unique sculptures that entertain and educate. These art pieces are all commissioned through art competitions open to Alberta artists. Here are a few to keep an eye out for.
Located between 13th and 14th avenues, where there are no street trees you will find the Lollipop tree "Shimmering Aspen" made from stainless steel and polyethylene. Made of two sections with a pivot bearing, the upper section moves in the wind.
The iconic Chippendale Bench sits at 15th Avenue and adds a touch of whimsy to 4th Street. Using contemporary materials including textured metal and concrete, artist Karen HoFatt designed the bench by reconfiguring an antique couch. The classic redesign is suitable for public use and is a great photo opportunity!
If you see the six hand gestures mounted into the brick mortar at 15th Avenue, they spell out the work DREAMS in sign language.
 Find out more about the various art pieces along 4th avenue.
In addition to art, 4th Street is known for its annual Lilac Festival held each spring. Thousands of attendees come out to enjoy the unique and pedestrian friendly 4th Street venue offering music, artisan vendors, and quality entertainment. The festival is free, and for all ages! 
Featuring a curated selection of tropical fish and aquarium supplies, Fin Calgary is the only downtown fish and aquarium store. Check out their unique selection of fresh and saltwater fish or get help with your aquarium hobby.
Full of stunning floral arrangements, Marlow Floralworks has something for all plant lovers including floral design workshops. Hidden amongst the greenery is a secret tea garden serving up signature tea's, cold drinks, and treats.
Looking for some new to you clothing? Visit Feisty, a consignment store with brand name and designer clothing such as Free People, Aritzia, and Nordstrom. Alternatively if you have any clothes in perfect condition, drop them off at Fiesty!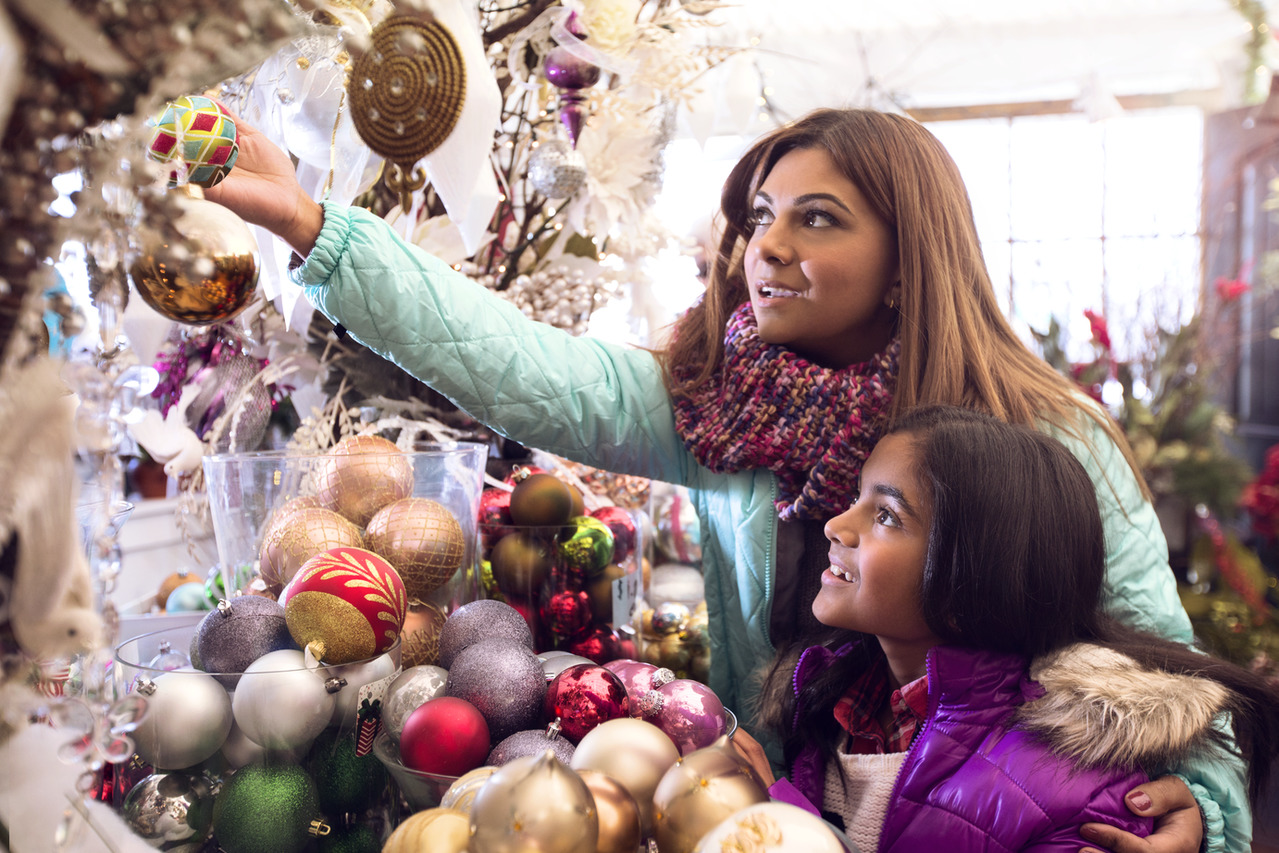 Public Art and outdoor spaces
---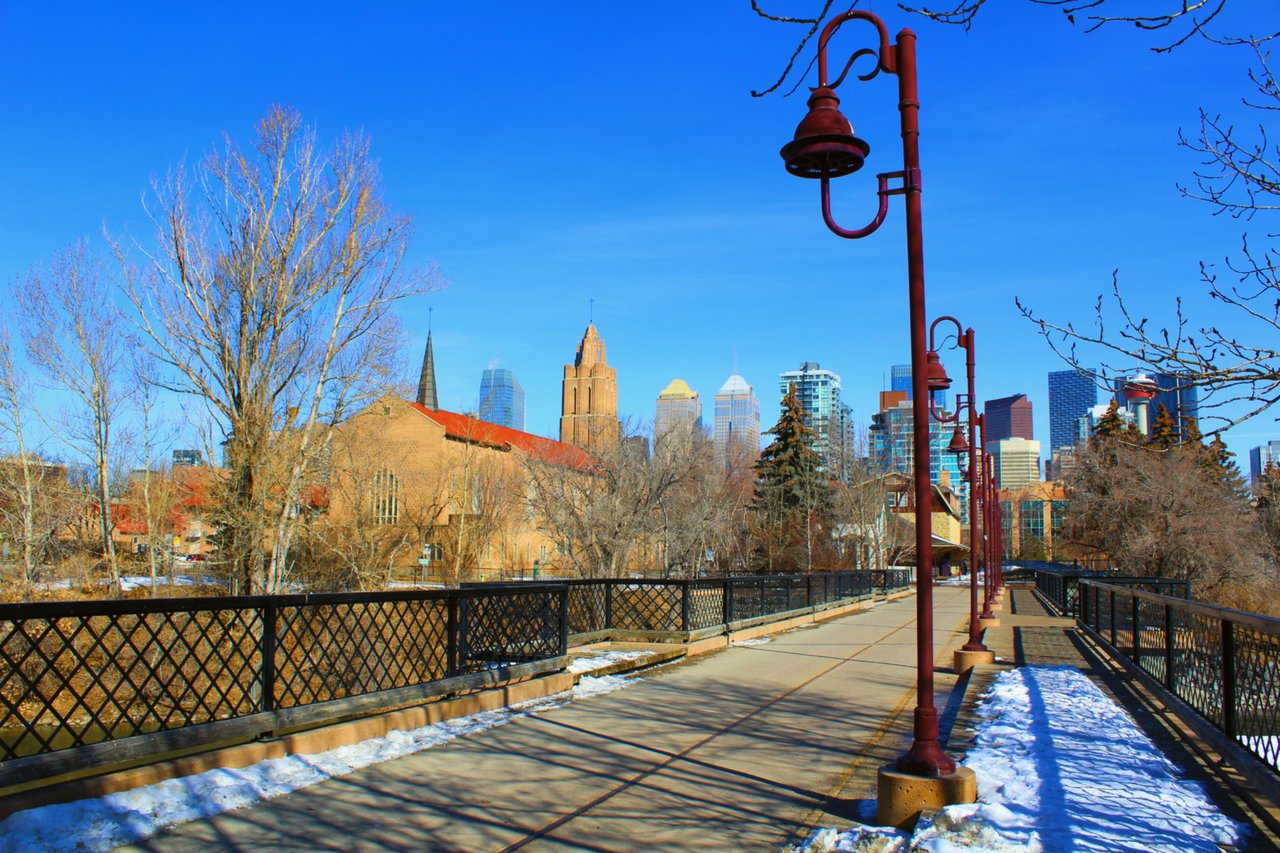 Known as Calgary's oldest park, Central Memorial Park (also known as Memorial Park) was complete in 1912 and is modelled after a formal Victorian garden. Featuring geometric pathways, elaborate flower beds, and surrounded by mature trees, this is the perfect place to take a break, read a book, or catch up with a friend.
Located toward the opposite end of 4th Street is William Aberhart Park and a few blocks from of 4th Street and features picnic tables, a community garden, green space, and a playground.
The Elbow River Pathway is a popular recreational and sightseeing pathway in Calgary. The Elbow River Pathway is approximately 20 kilometers long and is used for walking, biking, rollerblading, and more. Check out this pathway to discover new viewpoints, parks, and playgrounds.
Driving and parking
Check out the newest feature on the Calgary Parking Authority (CPA) MyParking app.

The Local Deals feature in the app will connect you with exclusive local deals from businesses you know and love! The feature unlocks coupon codes that you can use at your favourite participating YYC businesses. There are also several public parking lots in the area, and street parking is free on Sundays, holidays, and weekdays after 6 p.m.
Public transit
You can access 4th Street with Calgary's Public Transit system. For more information on Calgary city buses or the CTrain, including schedules, maps, passes and fares, visit Calgary Transit.
Walking, biking, scootering
Calgary is home to an extensive network of bike lanes, pathways and cycle tracks, many of which run through its downtown core with access to 4th Street.

Once in 4th Street, most shops and restaurants are accessible by walking or wheeling. Alternatively, you can rent a Bird or Neuron e-scooter. Make sure you download the app in advance and familiarize yourself with applicable laws, road rules and City by-laws.
We encourage you to safely explore 4th Street and recommend you check ahead with restaurants and shops to ensure they are open and to learn what safety precautions are required before you go. To find out more about 4th Street shops, services, and restaurants, visit their neighbourhood page.