Explore Downtown - Downtown Core
Breakfast
Alforno Bakery and Café has been offering freshly baked, house-made pastries and bread since opening in 1993. Dine in and enjoy a sweet or savory breakfast, or grab and go with a coffee and a small snack. Recognized as one of the best bagel shops in Alberta, Bagelino's serves artisan bagels made from scratch. Perfect for all types of events, Bagelino's even offers custom bagel art for your upcoming event or special occasion.
Lunch
Celebrating Canadian cuisines, Klein/Harris is the perfect downtown restaurant to experience elevated cuisine in a relaxing atmosphere.
Dinner
Serving their own exclusive specification of Alberta beef, Caesar's Steakhouse is more than a steak dinner. With over 50 years in business, Caesar's steaks are individually cut to order and charbroiled on an open flame grill. Serving coastal Italian cuisine and an escape from the everyday, head down to Barbarella and be blown away by the fresh flavours.
Dessert
A-Wish-Moment-Cake & Cafe is a local pastry and cake shop that prides itself on only using the freshest and finest ingredients. Most of their cakes are made to order, however they also offer a selection of premade sweets for those last minute celebrations.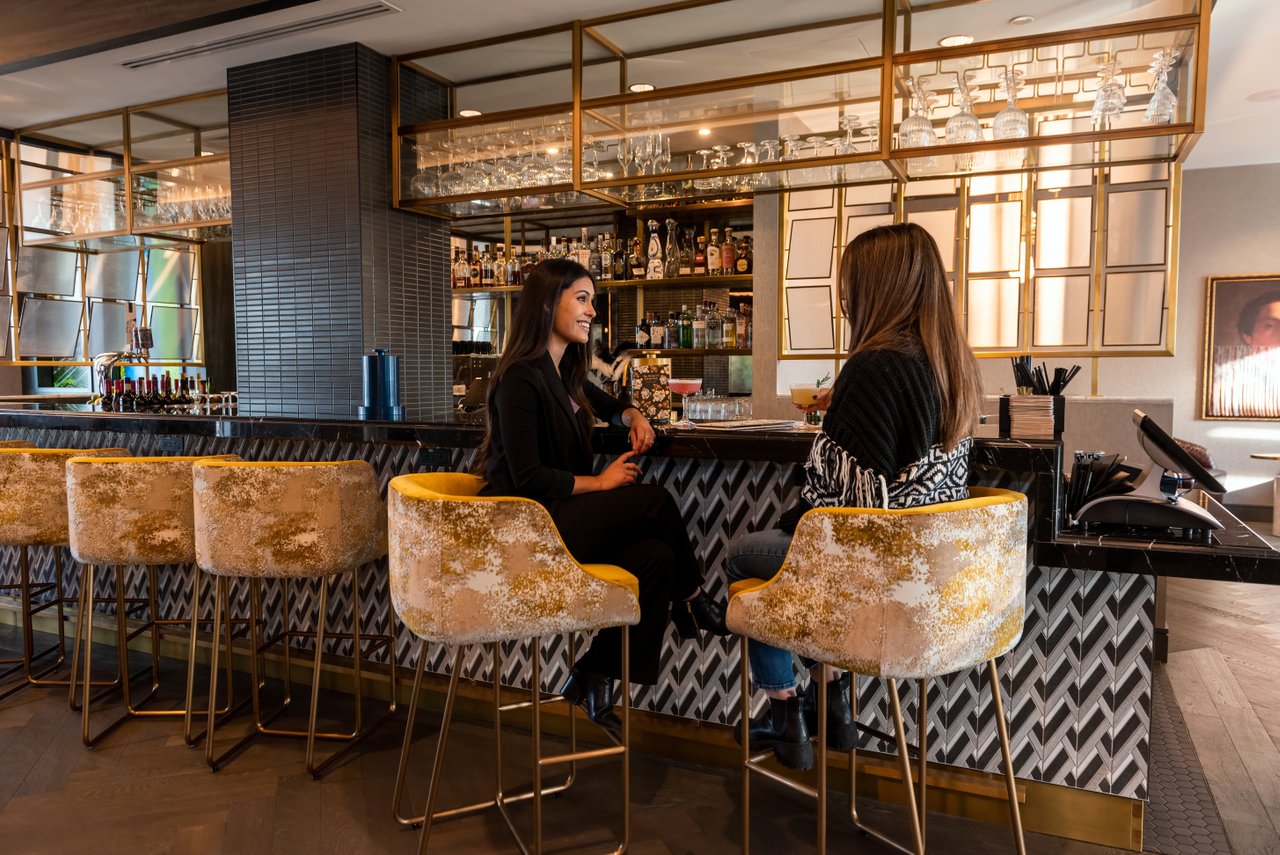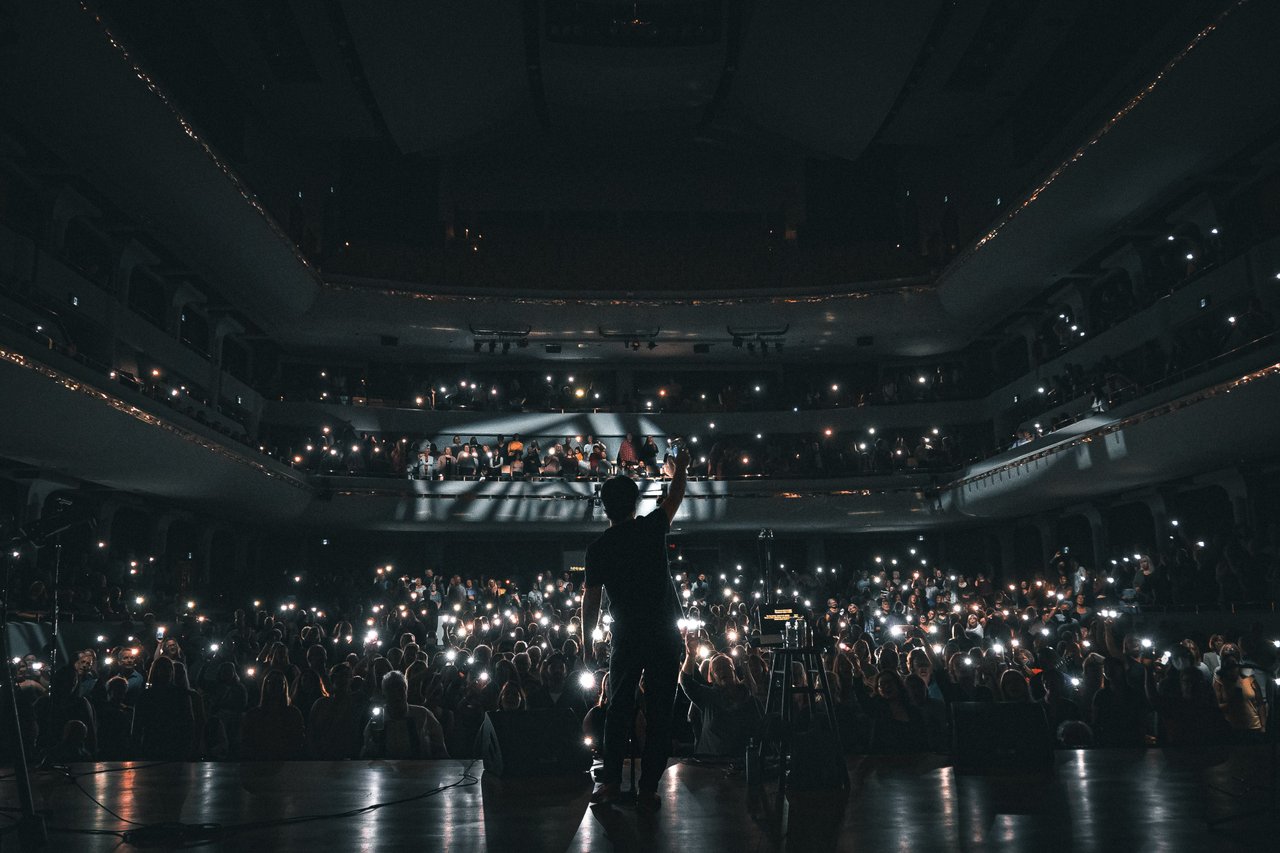 Sitting Pretty is a creative art campaign launched by the Calgary Downtown Association last year. Seven local artists expressed their creativity by painting benches and chairs in bright, campaign colours. 
Live events are back downtown. While you're most likely familiar with the iconic Calgary Folk Music Festival and the Stampede, this summer, consider attending one of the downtown's lesser-known events. There's Fiestaval Latino Festival, which welcomes food vendors, performers, and artisans the weekend after the Stampede.
Arts Commons brings live theatre to life in Calgary with Alberta Theatre Projects, Downstage, One Yellow Rabbit, Theatre Calgary, and the Calgary Philharmonic Orchestra. You can also experience live theatre performances with companies like The GRAND, Lunchbox Theatre, and Vertigo Theatre.
Contemporary Calgary, located in the former Centennial Planetarium, presents a rotating collection of international art shows and installations along with an open-studio residency program and speaker series. 
Calgary's Downtown is home to The Core Shopping Centre (CORE) which consists of TD Square, Holt Renfrew, and 160 other shops and services. Located on the fourth floor of CORE is the Devonian Gardens, a unique urban oasis that offers one hectare of botanical gardens, fountains, fish ponds and a playground.
Outside CORE you'll find Stephen Avenue Walk which forms part of 8th Avenue South. Stephen Avenue is a bustling hive of activity all year round and offers pedestrians walking or wheeling, access to key attractions and facilities.
Good Neighbour  is Calgary's first pay-what-you-can market. Offering clothing, non-perishable foods and even household items like house plants, this market doesn't rely on price tags, but on what you personally can pay for that item instead.
Volio's Confections creates traditional candies made by hand, with marshmallows, toffee, lollipops, and more.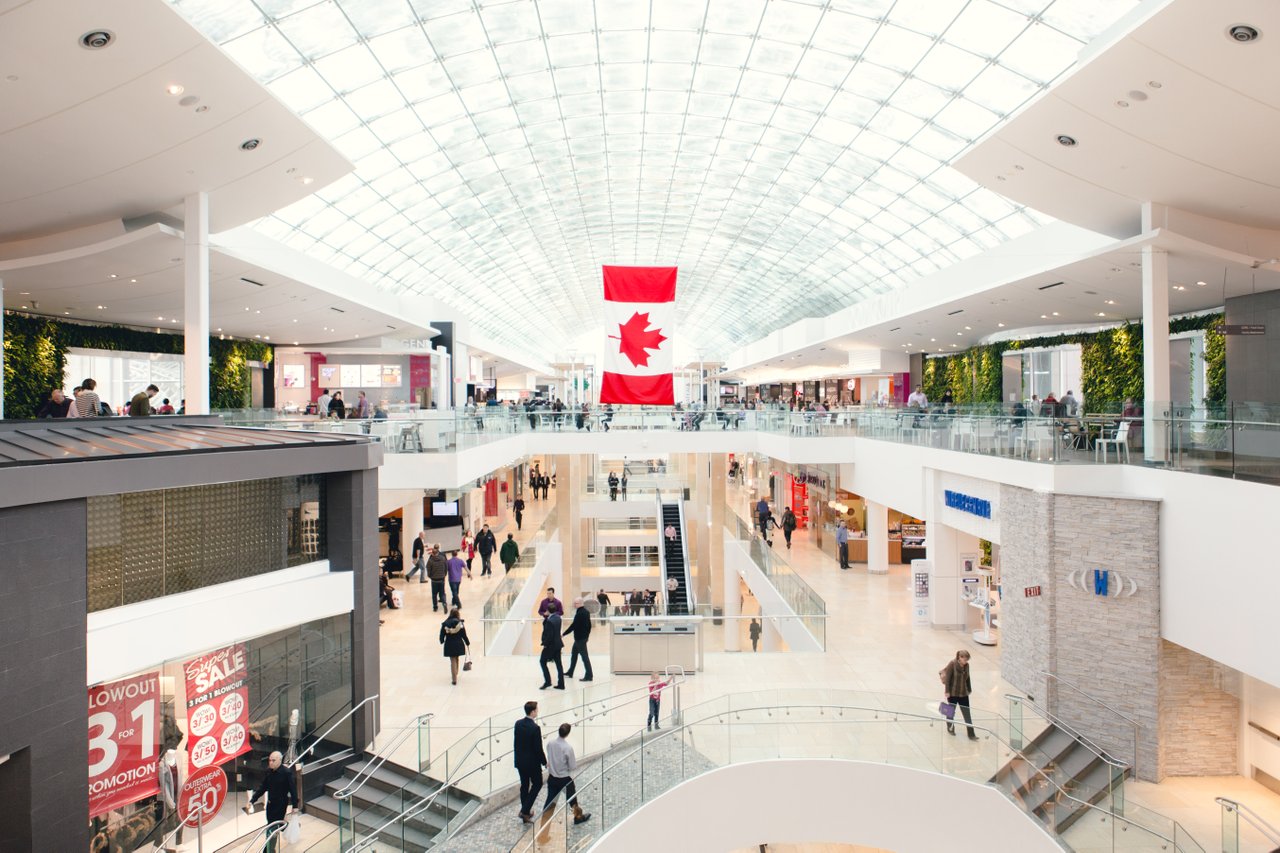 Public Art and outdoor spaces
---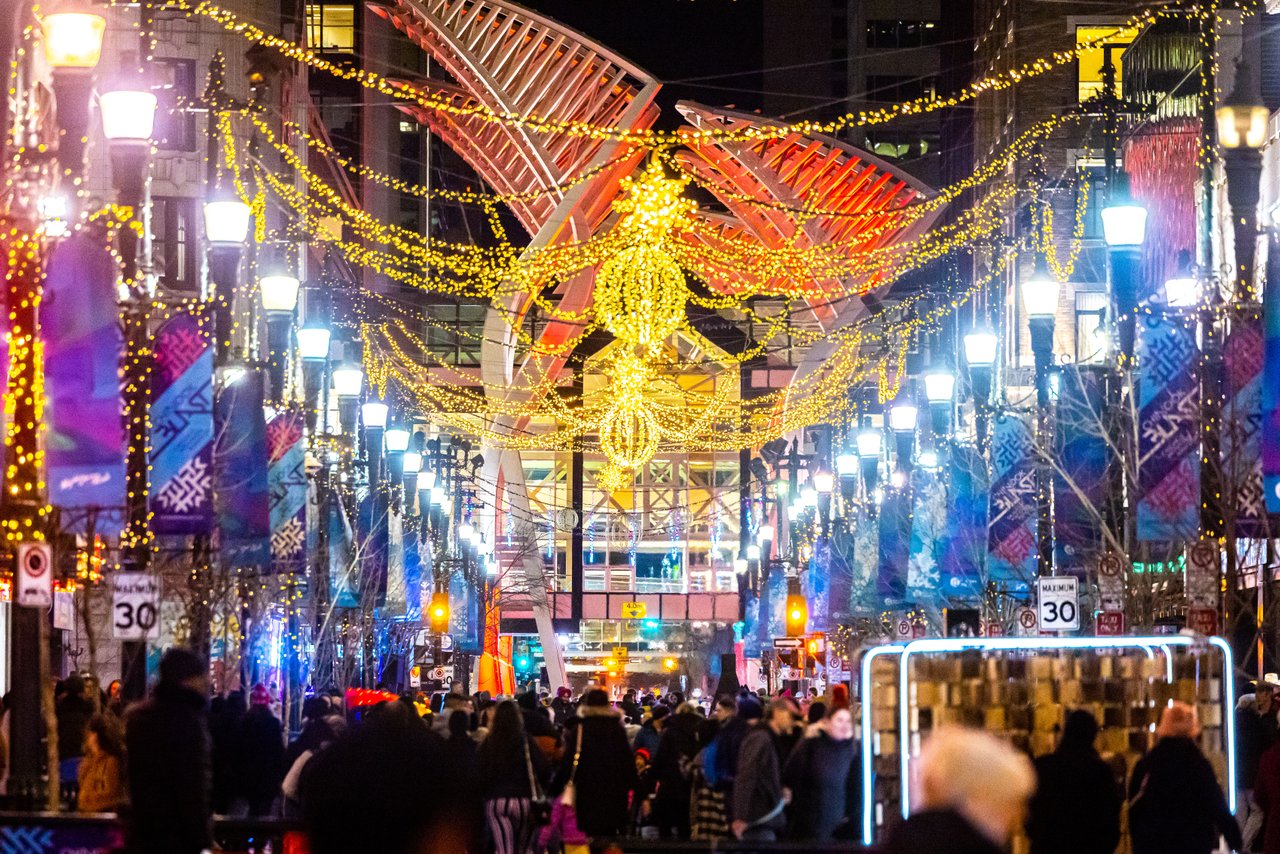 Spread over 20 hectares and named after Peter Anthony Prince, the founder of the Eau Claire Lumber Mill; the Prince's Island Park Calgary is an urban park in an island on the Bow River. Home to the great pathways, open spaces and quiet getaways, it's the perfect green oasis on the edge of downtown. It's also home to the prestigious River Café and the Calgary Folk Music Festival.
In case you hadn't guessed, Courthouse Park is a park right next to Calgary's courthouse. It's a open space of flower beds, grassy areas and pathways and it's a fantastic place to settle grab a picnic lunch with coworkers during lunch hour.
Downtown is the focal point for public art in Calgary and brings together history and modern art to highlight Calgary's exciting art scene. 'Women are Persons!' in Olympic Plaza brings to life the history Alberta's Famous Five. On the opposite side of downtown is the Delta Garden which brings the many flows of Calgarians in an out of downtown towards the Peace Bridge and the Bow River. No matter what street you stroll down, you are likely to stumble upon a piece of public art.
Olympic Plaza is a beautiful destination for residents and workers alike to enjoy during lunch hour. The Plaza was built in 1988 for the Olympic Winter Games and has the only refrigerated outdoor ice surface in the city.
Known as one of Canada's largest multi-disciplinary art centres, Arts Commons is home to 6 levels of artistic expression and is a venue for concerts, theatre workshops, gallery, and artwork displays. Check out their website for more information on upcoming shows and events.
Driving and parking
Check out the newest feature on Calgary Parking's MyParking app.
The Local Deals feature in the app will connect you with exclusive local deals from businesses you know and love! The feature unlocks coupon codes that you can use at your favourite participating YYC businesses.
There are also several public parking lots in the area, and street parking is free on Sundays, holidays, and weekdays after 6 p.m.
Public transit
You can get downtown with Calgary's Public Transit system. For more information on Calgary city buses or the CTrain, including schedules, maps, passes and fares, visit Calgary Transit.
Walking, biking, scootering
Calgary is home to an extensive network of bike lanes, pathways and cycle tracks, many of which run through its downtown core with access to downtown.

Once downtown, you can get to shops and restaurants by walking or wheeling. You can also rent a Bird or Neuron e-scooter. Make sure you download the app ahead of time and familiarize yourself with applicable laws, road rules and City by-laws.
We encourage you to safely explore downtown and recommend you check ahead with restaurants and shops to make sure they're open and to learn what safety precautions they require. To find out more about downtown shops, services, and restaurants, visit Downtown Calgary.