Explore Downtown - Chinatown
Silver Dragon has been serving up delicious Cantonese and Szechuan food since 1966. Famous for their ginger beef, they also offer dozens of vegetarian and tofu options. Join them for some dim sum or one of their other 200 dishes.
Grab a Vietnamese sub to go from Banh Mi Thi-Thi and sit by the Bow River just steps away. Their subs are truly authentic and jammed pack with meat, fresh vegetables, and secret sauce. Tucked away on 1st Street, they're a local favourite.
Check out 1 Pot to indulge in your hot pot fix. Everyone gets their own pot to cook their own delectable meal right at the table. 
Serving traditional Southeast Brazilian foods, Minas Brazilian Steakhouse is an open barbecue cusine know as rodizio. Their delicious selection of meats and unique dining experience caters to everyone if your family or friend group.
With a cozy and inviting ambiance, U & Me Restaurant provides a space where you can enjoy great good in an authentic atmosphere. Try one of their infamous Chinese noodle dishes like the golden mushroom and Pork Fried Yee Mein, or the Pickled Cabbage and Tender Beef Fried Noodles.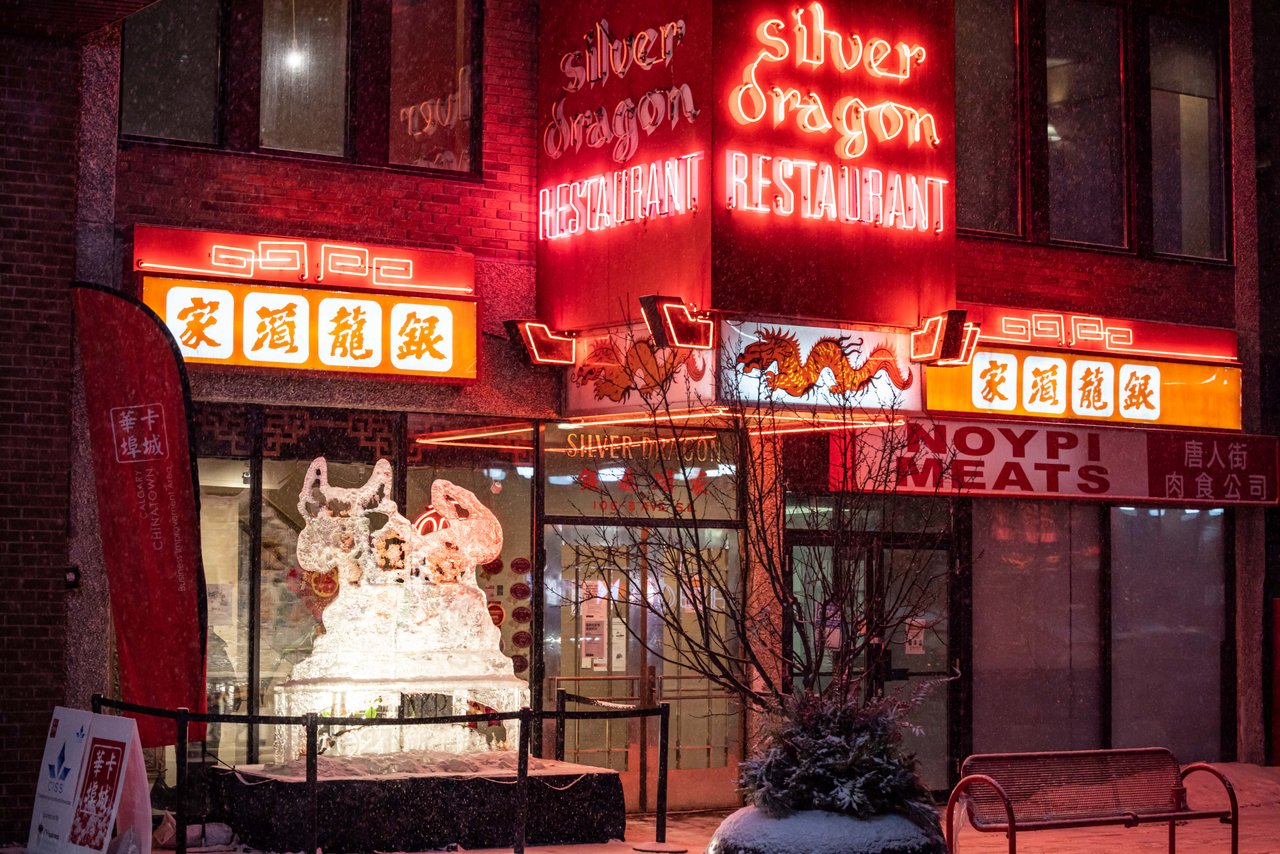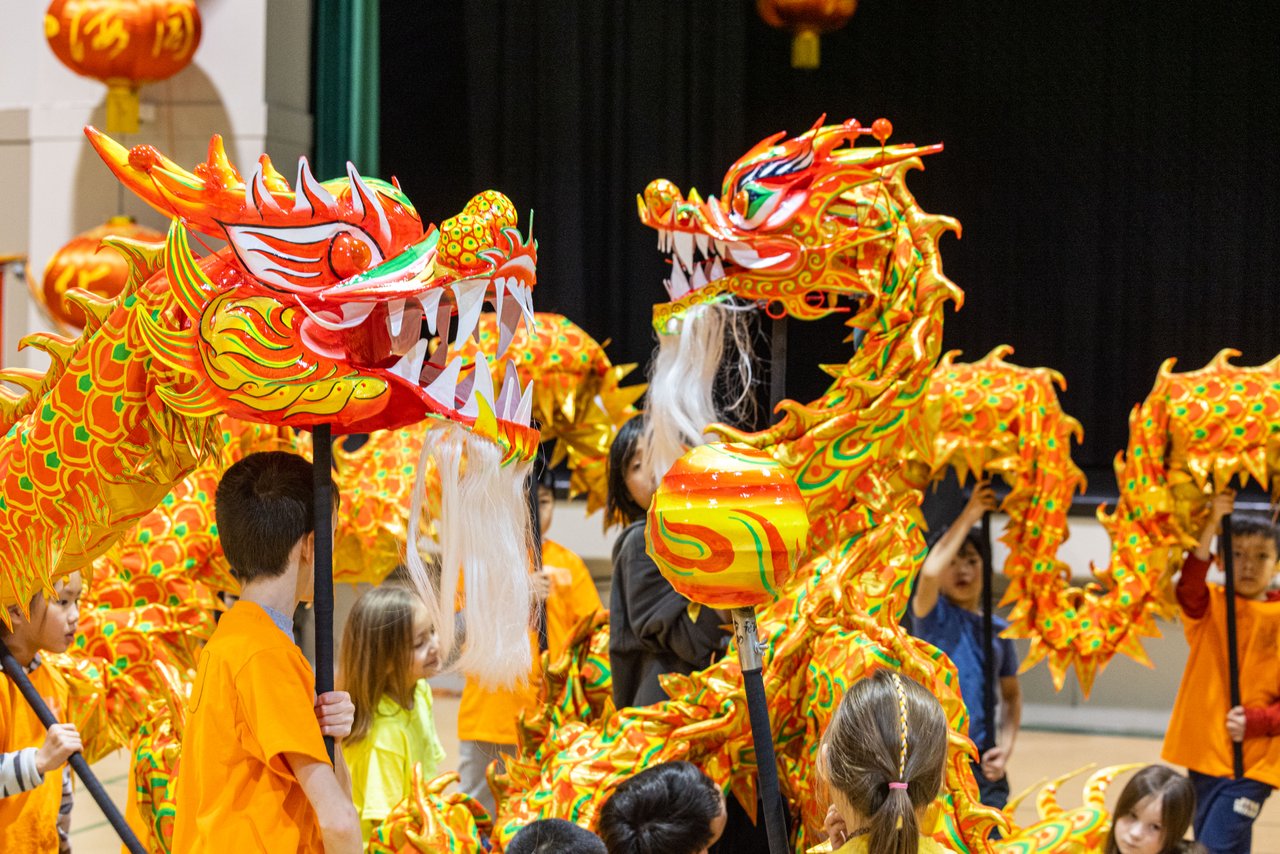 Built in 1992 and modeled after the Temple of Heaven in Beijing, the Calgary Chinese Cultural Centre is a community centre dedicated to serve the Chinese community of Calgary and the surrounding area. It also dedicates itself to undertaking education and cultural programs to enrich the lives of all Calgarians and its visitors. 
Whether you're shopping for a gift for yourself or a loved one, here are some local favorites worth checking out.
Passionate about skin and hair care? Check out Baby Face Skin Care in Dragon City Mall. They offer Korean and Japanese skin care and hair care products you won't find elsewhere.
Whether you're looking for a special gift or just want to treat yourself, Hungs Jewellery can help. Featuring a selection of traditional jewelry, and giftware, Hung's also repairs and offers custom designs.
Thalea Florist, located in Dragon City Mall has been offering quality floral arrangements in Chinatown since 1985.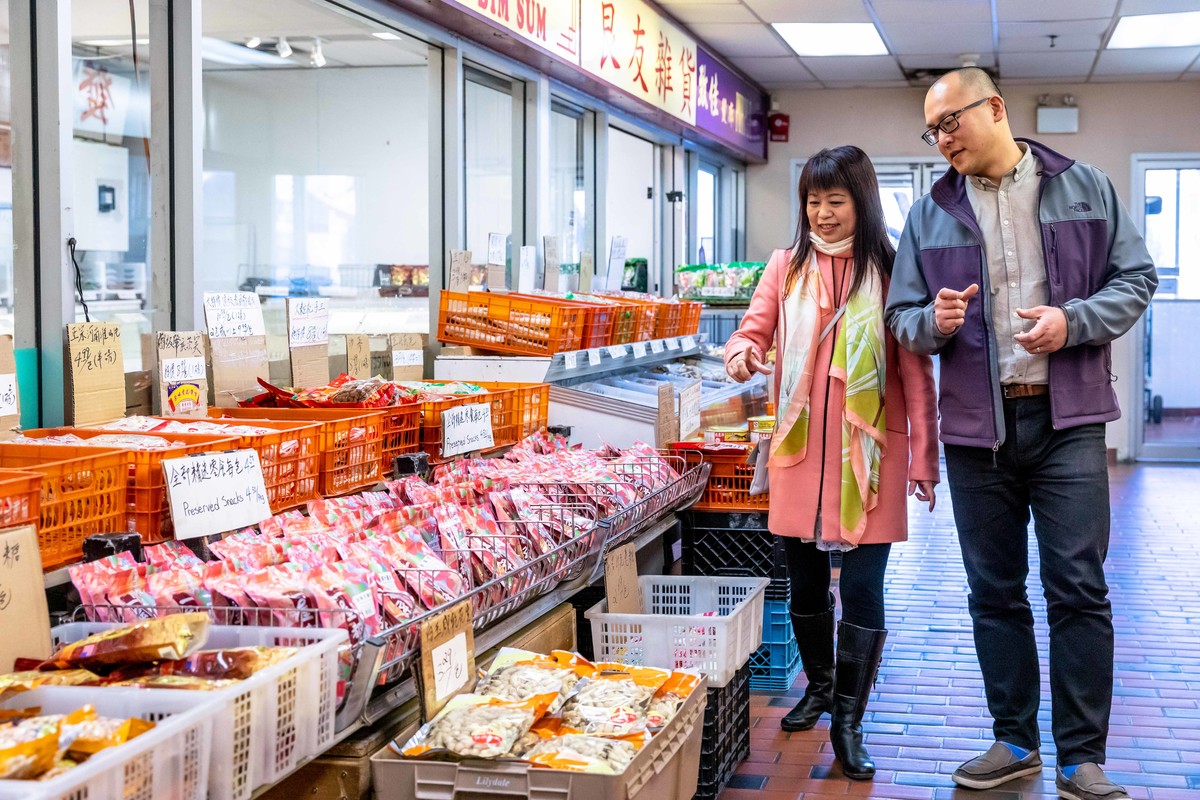 Public Art and outdoor spaces
---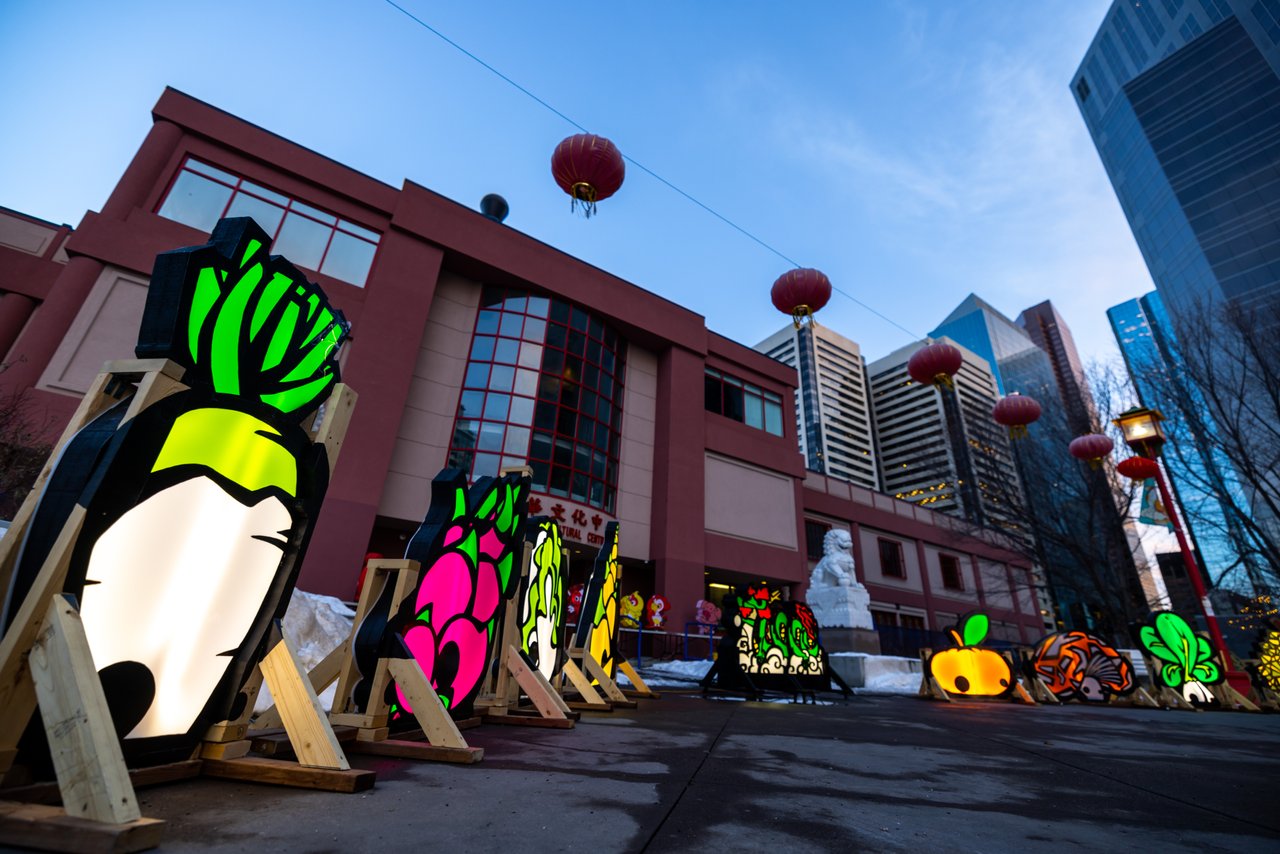 Sien Lok Park is a Chinese cultural park located on the south Bow River Pathway in downtown Calgary. The Sien Lok Society of Calgary was formed in 1968. Embodying the motto behind the name Sien Lok that "happiness comes through good works" the Society, in co-operation with the community, preserved and developed Chinatown's lone green space into Sien Lok Park in 1982. The sculpture titled "In Search of Gold Mountain" was sculpted by Chu Honsun from 15 tonnes of granite from Hopei Province in China. It was sculpted to honour the Chinese history within Canada.
The Bow River Pathway stretches along the riverfront of Calgary's downtown and beyond. The pathway is commonly used by walking and wheeling pedestrians and offers picturesque views of the river and city.
Driving and parking
Check out the newest feature on the Calgary Parking Authority (CPA) MyParking app.
The Local Deals feature in the app will connect you with exclusive local deals from businesses you know and love! The feature unlocks coupon codes that you can use at your favourite participating YYC businesses. There are also several public parking lots in the area, and street parking is free on Sundays, holidays, and weekdays after 6 p.m.
Public transit
You can access Chinatown with Calgary's Public Transit system. For more information on Calgary city buses or the CTrain, including schedules, maps, passes and fares, visit Calgary Transit.
Walking, biking, scootering
Calgary is home to an extensive network of bike lanes, pathways and cycle tracks, many of which run through its downtown core with access to Chinatown.

Once at Chinatown, most shops and restaurants are accessible by walking or wheeling. Alternatively, you can rent a Bird or Neuron e-scooter. Make sure you download the app in advance and familiarize yourself with applicable laws, road rules and City by-laws.
We encourage you to safely explore Chinatown and recommend you check ahead with restaurants and shops to ensure they are open and to learn what safety precautions are required before you go. To find out more about Chinatown shops, services, and restaurants, visit their neighbourhood page.