Sailing lessons - Glenmore Sailing School
Benefits of taking our sailing lessons
---
Sailing is great strength and cardiovascular workout that helps improve concentration and awareness of your surroundings. Sailing lessons build confidence and improves sailing skills in a team environment.
Students learn basic boat knowledge and water safety while developing the skills to become comfortable in a sailing environment.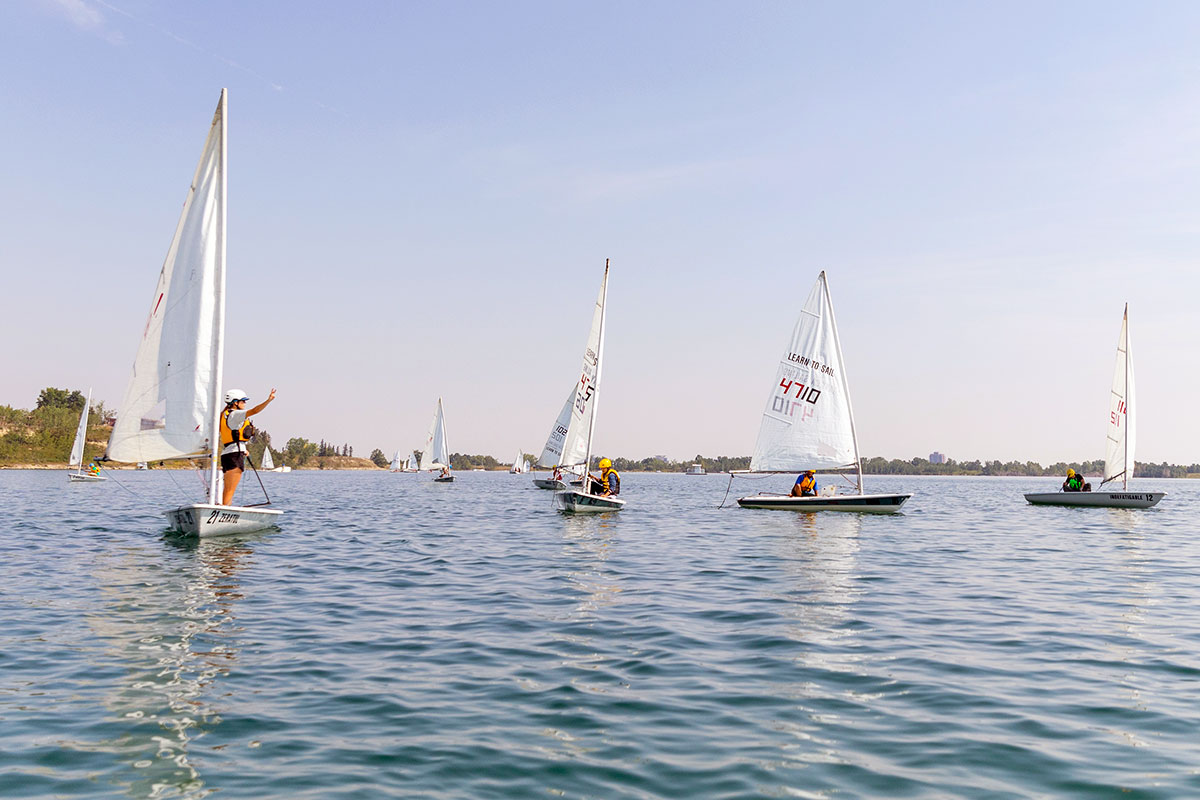 The Glenmore Sailing School is a member of Sail Canada - Canada's national sailing authority, and the Alberta Sailing Association.  It's the largest sailing school in Canada and we've been offering sailing lessons since 1966 to people all ages and skill levels.
The national CANSail training program is designed to provide a lot of time on the water. Safety is a priority, and sailors acquire skills through fun and challenging hands-on exercises suitable for their skill level.
Our instructors are Sail Canada certified and have standard First Aid & CPR C training.