Youth sailing lessons - Glenmore Sailing School
Benefits of taking our youth sailing lessons
---
Sailing is great strength and cardiovascular workout that helps improve concentration and awareness of your surroundings. Sailing lessons build confidence, patience, leadership and improves sailing skills in a team environment.
Students learn basic boat knowledge and water safety while developing the skills to become comfortable in a sailing environment.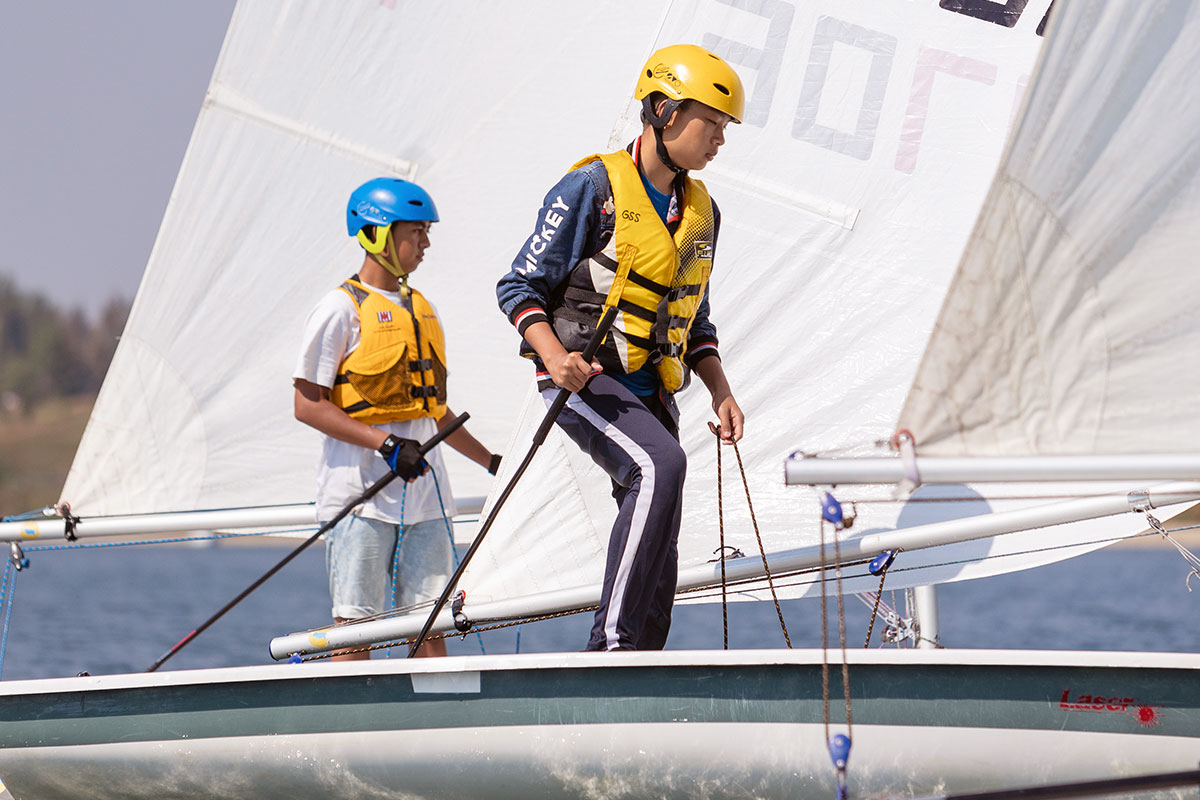 Winter registration dates
---
You can now register for winter programs, classes and day camps.

Registration will open:

6 a.m. — Online (virtual waiting room opens at 5:30 a.m.)
8:30 a.m. — By calling the Customer Service Centre at 403-268-3800 (option 1).
During business hours — At any City-operated Aquatic & Recreation or Arts facility.
Types of youth sailing lessons
---
The best level for returning sailors depends on the child's age and size. Just because your child has already participated in a CANSail program at a particular level, does not necessarily mean that they are ready for the next CANSail level. Check your child's previous CANSail checklist for the instructor's recommendation.  Please see the Youth Evening / Youth Daycamp CANsail Registration Chart for more information.
The Wet Feet 9+ class is for students who are new to sailing and under 100 pounds. In the Optimist sailboat, they will be introduced to the basics of boating and boat handling in a safe and fun environment.

Youth CANSail 1 class is for students who are new to sailing and over 100 pounds. This class is run in the 420 boats, with two sailors working together in each boat to learn the basics and have fun. Students in this class are working towards their CANSail 1 certification.
Skill development courses differ in their age requirements, depending on the boat. Most evening and weekend courses are geared toward adults (17+), but some are also open to youth ages 14 and up. Optimist sailors must be between the ages of 9 and 14, and Laser sailors must be 14 or older. Please see the Youth Evening CANsail Registration Chart for more information.
For students who have completed their CANSail 2 level and are looking to continue as a sailor, the school has a number of options. These include Advanced CANSail summer camps and Junior Sailing Club.

Junior Sailing Club is a development program designed for students who have taken CANSail 2 at least once. The club trains twice a week on Tuesdays and Thursdays. It is a great way to build skills and make friends. Junior Sailing Club sailors are welcome to compete in Wednesday Night Racing, and they can also attend regattas hosted by Glenmore Sailing School or Glenmore Sailing Club.

Students who have completed their CANSail 3 level may be interested in becoming a volunteer and working as a Junior Instructor.​​
About our sailing instructors
---
All staff at the Glenmore Sailing School are trained in First Aid and CPR. They are Sail Canada certified, knowledgeable, and active members of the sailing community . They are enthusiastic about making sure the next generation of sailors are just as passionate as they are.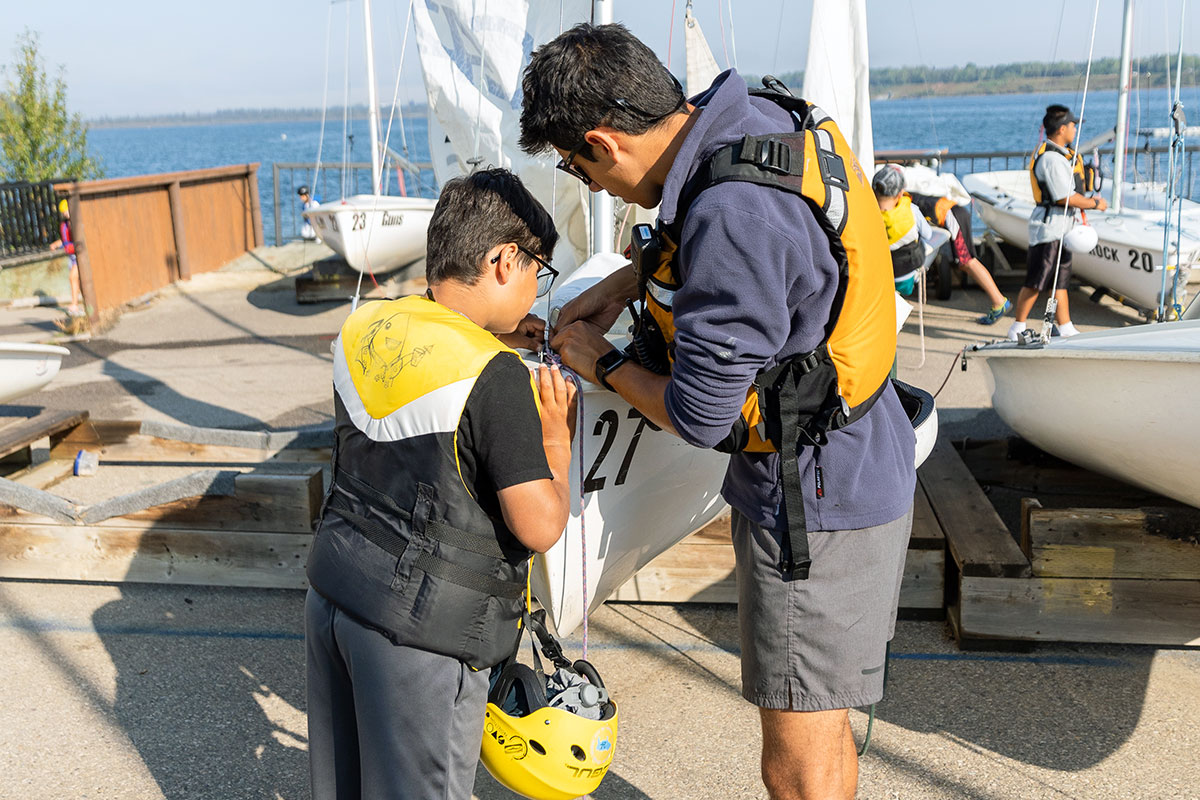 What are sailing lessons like?
---
Expect teamwork, fun, and a safe learning experience. Personal Flotation Devices are worn at all times, both on and near the water. Additionally, Glenmore Boat Patrol is always on duty, ready to help during lessons.
All CANSail programs are run in dinghies (small one-person to three-person boats).  The best way to learn is to get on the water as soon as possible, so expect to begin sailing right away. Students will spend some time at the helm and some time as crew.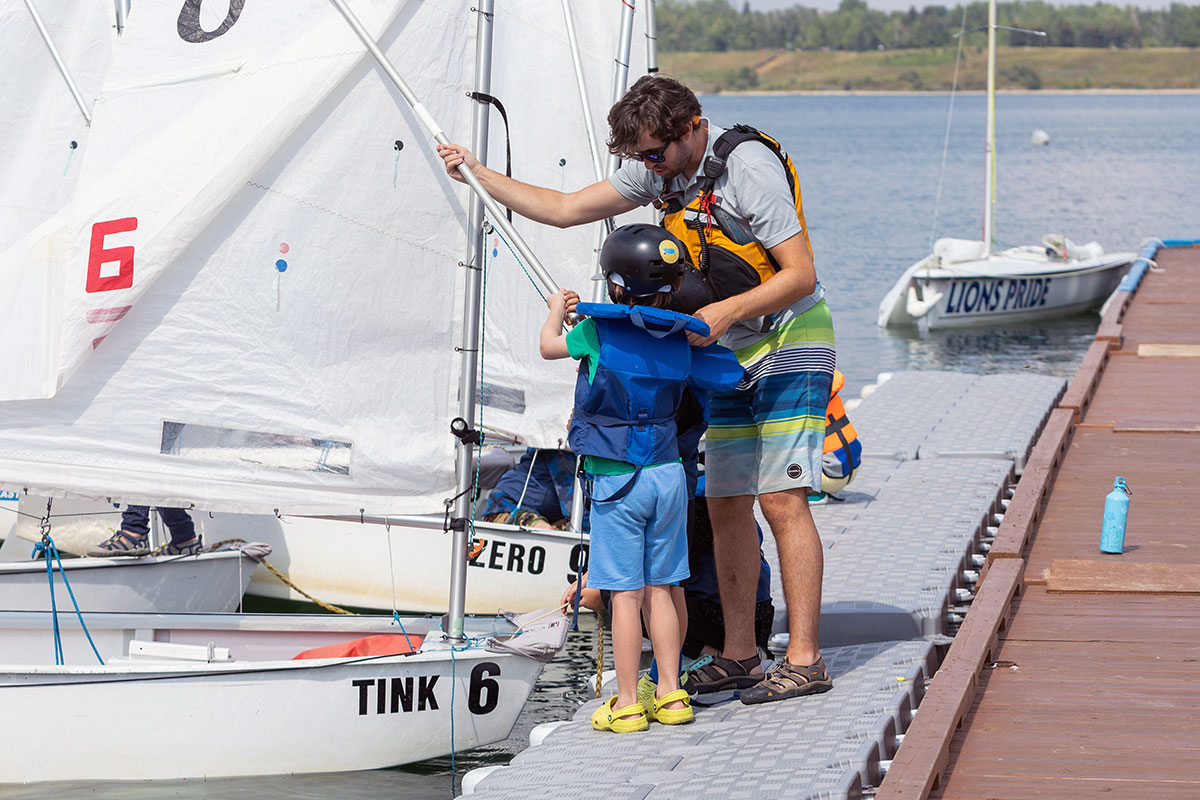 The school provide boats, lifejackets, and all safety equipment. Students are required to bring:
closed-toed non-slip footwear
a change of clothes, including underwear
sunscreen
rain gear such as a rain jacket or rain pants, according to weather
water bottle
packed lunch or a letter from a parent giving them permission to go offsite to purchase lunch