Indoor sailing theory courses - Glenmore Sailing School
Benefits of taking our courses
---
Course content includes introduction to CANsail 1 and progresses to CANSail 2,3,4 and 5.
Gain a more thorough understanding and gives you the time to engage with sailing theory.
Prepares participants for success in sailing on the water.
Winter registration dates
---
You can now register for winter programs, classes and day camps.

Registration will open:

6 a.m. — Online (virtual waiting room opens at 5:30 a.m.)
8:30 a.m. — By calling the Customer Service Centre at 403-268-3800 (option 1).
During business hours — At any City-operated Aquatic & Recreation or Arts facility.
You can register online, in person at our Aquatic facilities, or by calling
403-268-3800 (option 1).
About our sailing instructors
---
All staff at the Glenmore Sailing School are trained in First Aid and CPR. They are Sail Canada certified, knowledgeable, and active members of the sailing community who are enthusiastic about sharing their passion for sailing.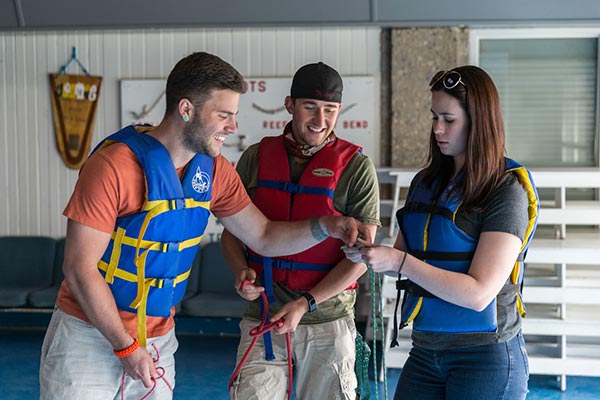 What are sailing theory lessons like?
---
The indoor classes are 6 hours per day for a total of 24 hours. You will be working individually and in groups to learn sailing concepts, theories and how to apply them. Classes will have workbooks and handouts to use as a learning tool. 
You will learn basic sailing skills like boat components, terminology, knots, rigging, capsize procedures and more.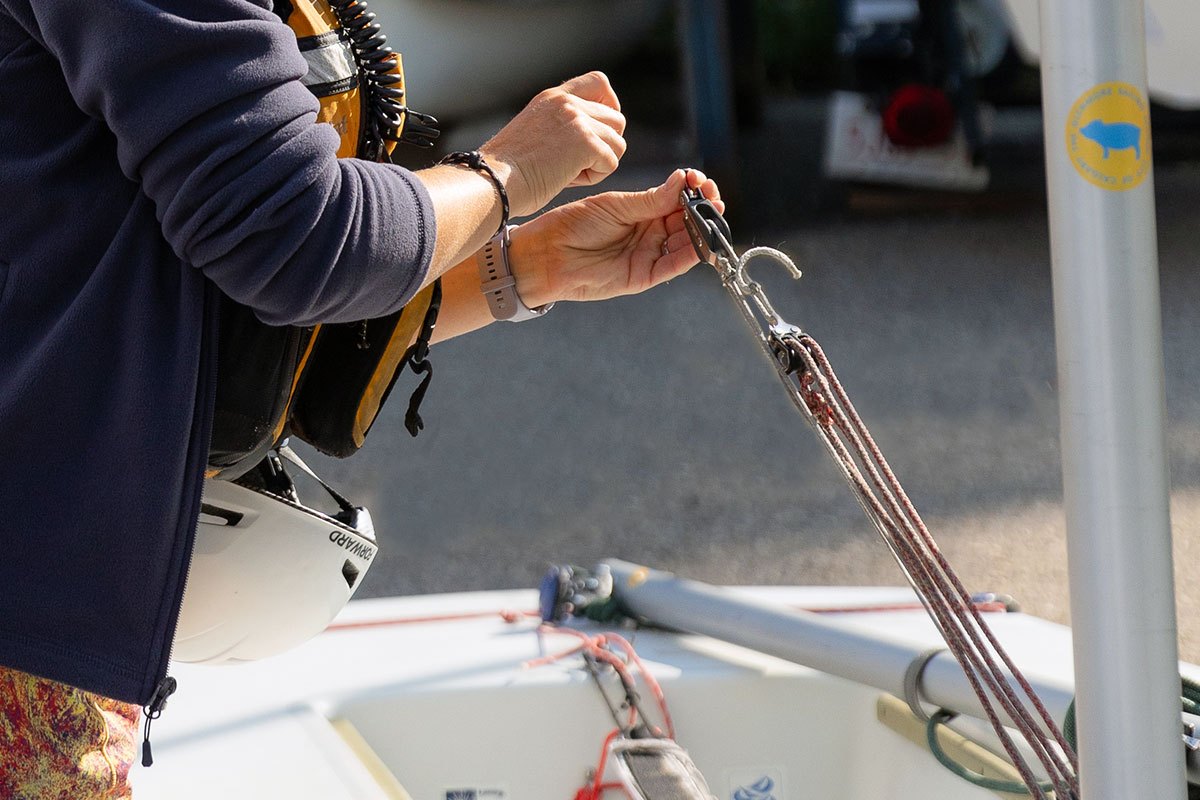 For weekend classes, please bring:
A Lunch and a snack
Metal or plastic water bottle
Pen and note book for extra notes as course content will be provided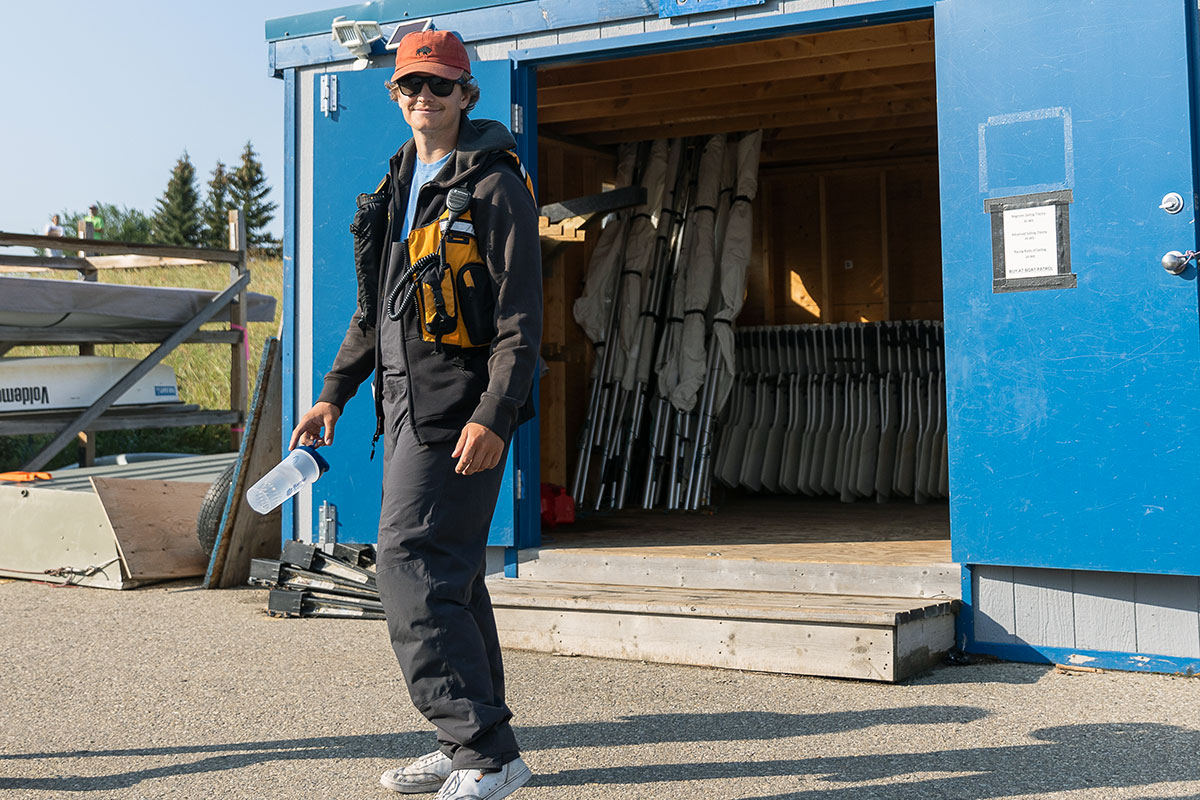 Where do I take the courses?
---
Our theory courses take place in the main area of the recently renovated Glenmore Sailing School building.
Tables and chairs will be set up and you will be given the opportunity to learn how to set up tie knots, practice rigging, etc.
The Glenmore sailing school was recently renovated and completed in May 2021.