Adult sailing lessons - Glenmore Sailing School
Benefits of taking our adult sailing lessons
---
Sailing is great strength and cardiovascular workout that helps improve concentration and awareness of your surroundings. Sailing is a relaxing pastime. Learning to sail builds confidence while providing a great sense of accomplishment.
Students learn basic boat knowledge and water safety while developing the skills to become comfortable in a sailing environment.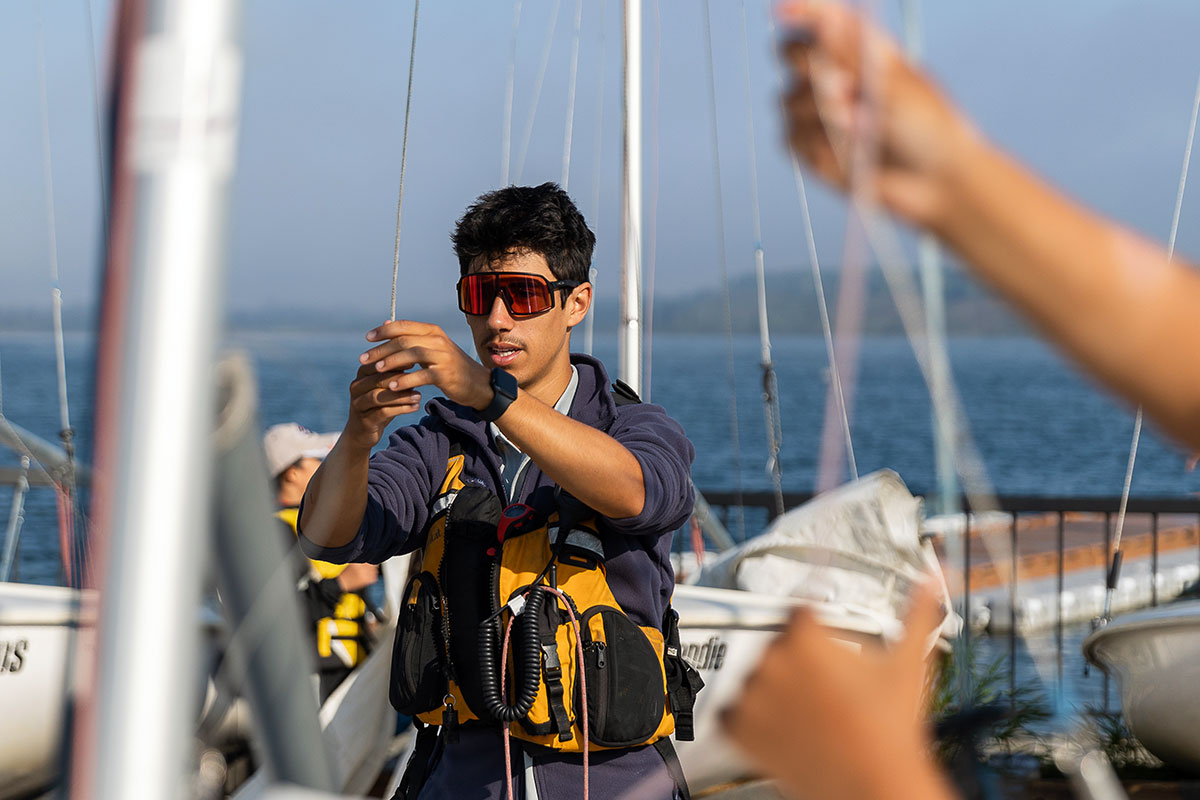 Winter registration dates
---
You can now register for winter programs, classes and day camps.

Registration will open:

6 a.m. — Online (virtual waiting room opens at 5:30 a.m.)
8:30 a.m. — By calling the Customer Service Centre at 403-268-3800 (option 1).
During business hours — At any City-operated Aquatic & Recreation or Arts facility.
Types of adult sailing lessons
---
The entrance point for sailors with previous experience will depend on individual skill level. If it has been a long time since you sailed, or if you only received a small amount of sailing instruction, you may wish to start at the beginning, in our entry point for adult sailors.
If you have sailed more recently, or are confident in your sailing ability, you may wish to register in CANSail 1&2. It might be possible to change levels after the first session, if you are found to be at a higher or lower skill level than what is being offered by the class. All changes are dependent on instructor availability. Please see the Adult CANsail Registration Chart for more information.
About our sailing instructors
---
All staff at the Glenmore Sailing School are trained in First Aid and CPR. They are Sail Canada certified, knowledgeable, and active members of the sailing community who are enthusiastic about sharing their passion for sailing.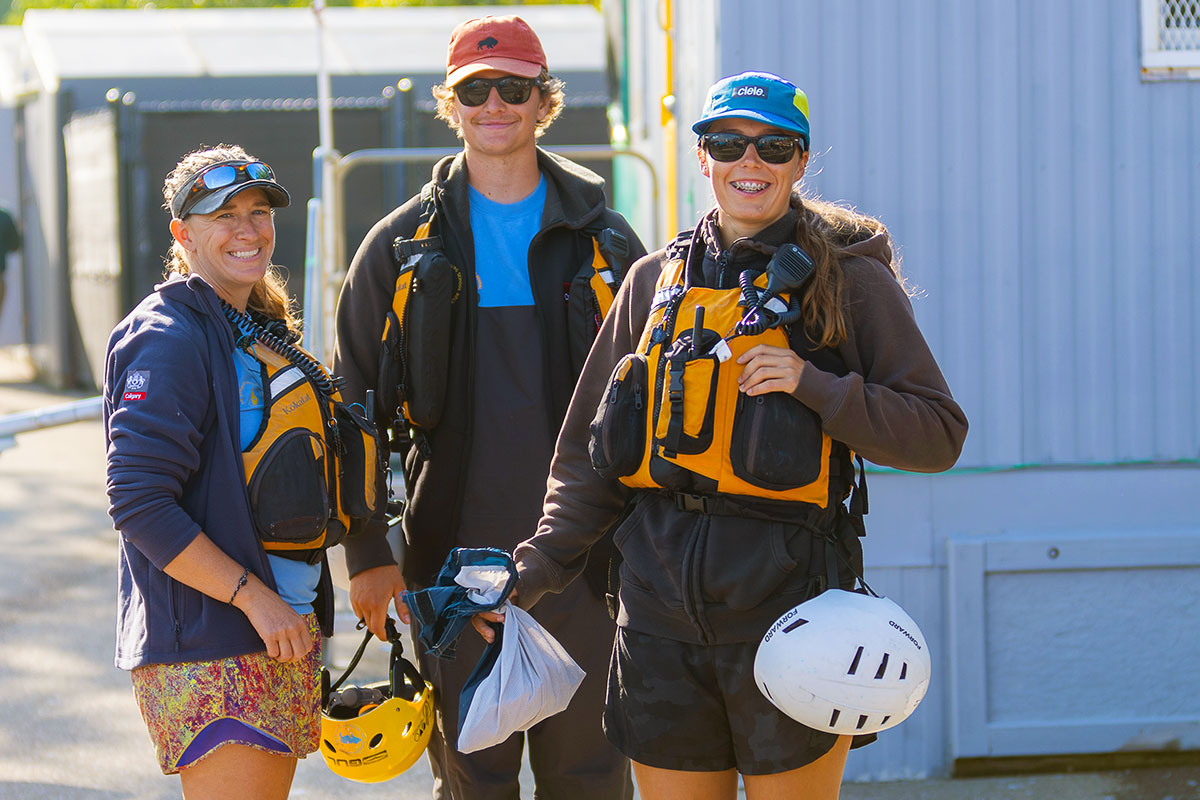 What are sailing lessons like?
---
Expect teamwork, fun, and a safe learning experience. Personal Flotation Devices are worn at all times, both on and near the water. Additionally, Glenmore Boat Patrol is always on duty, ready to help during lessons.
All CANSail programs are run in dinghies (small one-person to three-person boats).  The best way to learn is to get on the water as soon as possible, so expect to begin sailing right away. Students will spend some time at the helm and some time as crew.
Evening classes are available for adult students who have completed CANSail 2 and wish to continue improving by enrolling in our CANSail 3&4 program. This combined class is open to a variety of advanced skill levels.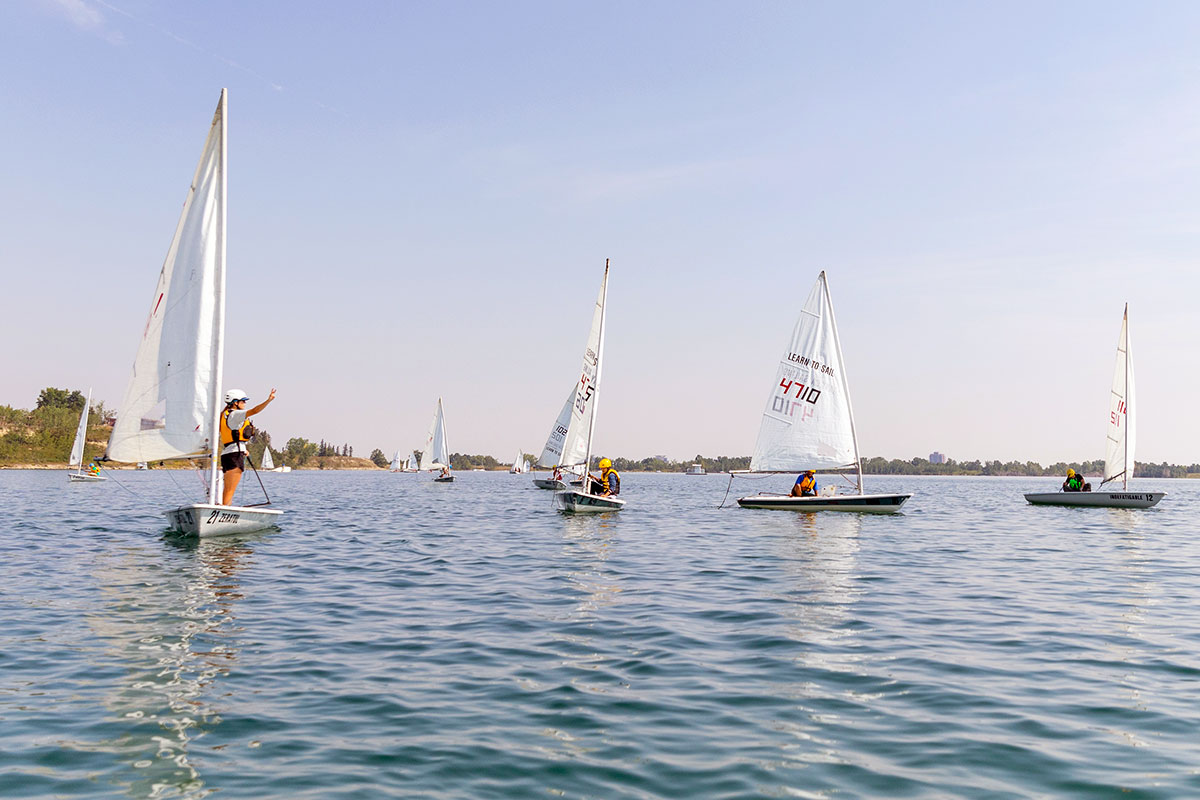 The school provide boats, lifejackets, and all safety equipment. Students are required to bring:
closed-toed non-slip footwear
a change of clothes, including underwear
sunscreen
rain gear such as a rain jacket or rain pants, according to weather
water bottle
packed medal/snacks or go offsite to purchase food