Benefits of taking our swimming lessons
---
Learn water safety.
Reduce fear of water.
Build confidence.
Reduce the risk of drowning.
Low-impact exercise that is easy on joints.
Improve cardiovascular health.
Build endurance.
Increase motor skills.

Social interaction.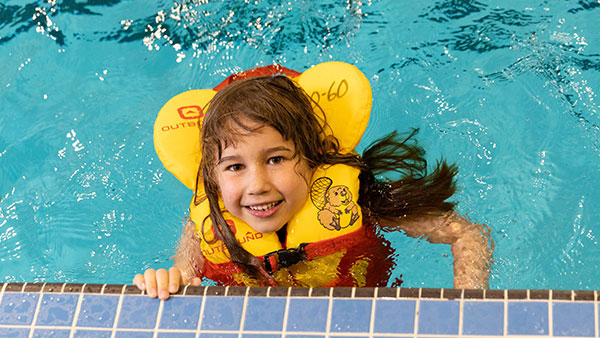 Types of swimming lessons
---
Fall swim registration is open.
Swimming lessons begin at aquatic facilities in September, at Southland Leisure Centre in October, and at Village Square Leisure Centre in November.
We've been offering swimming lessons and training for decades to all ages and skill levels. Our goal is to save lives and help prevent drowning. Highly trained staff ensure participants are comfortable in and around water as they progress through various skill levels. We offer training programs and lessons by The Royal Lifesaving Society from learn-to-swim through private lessons, Junior swim clubs, lifesaving and lifeguarding.