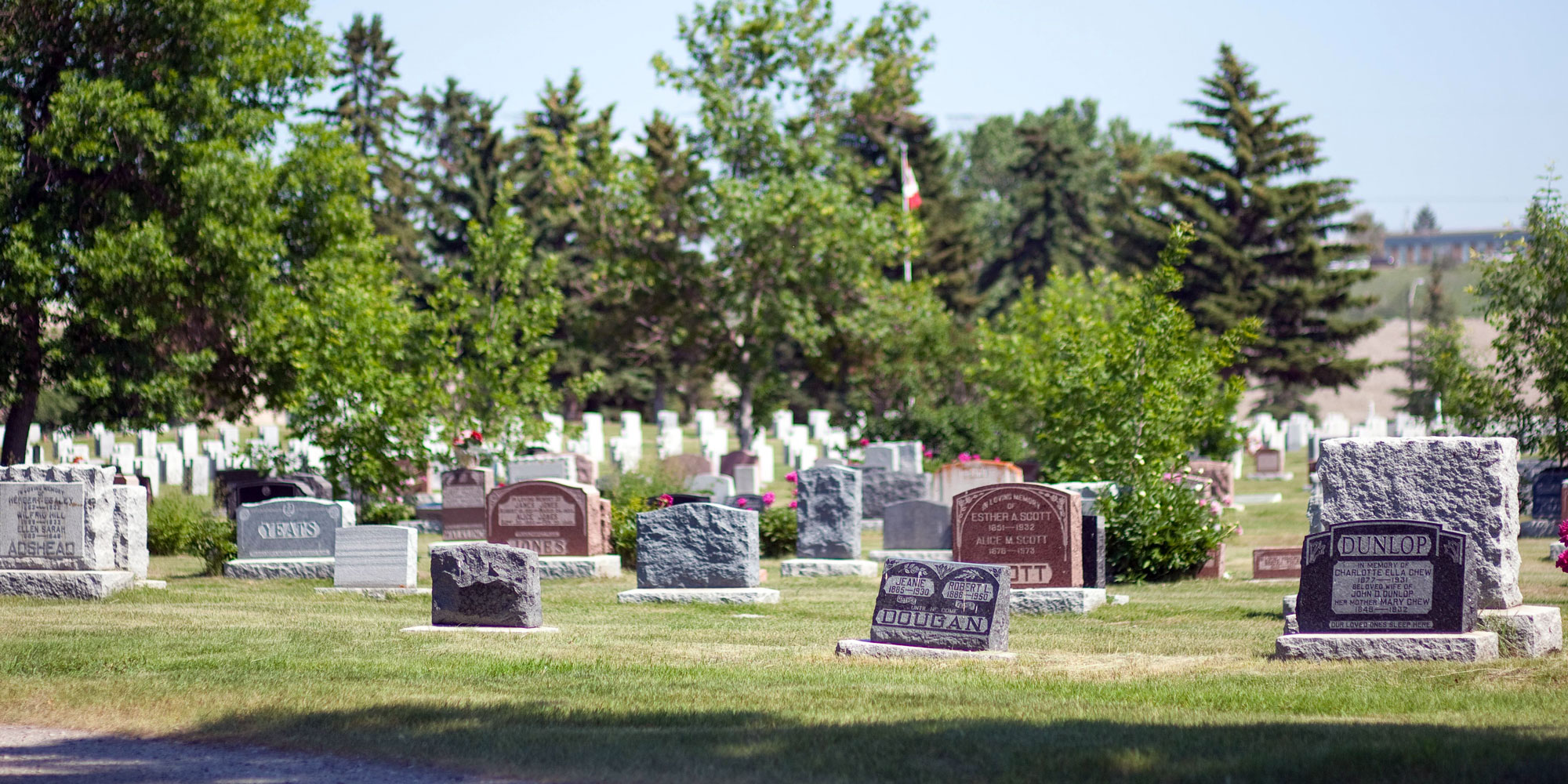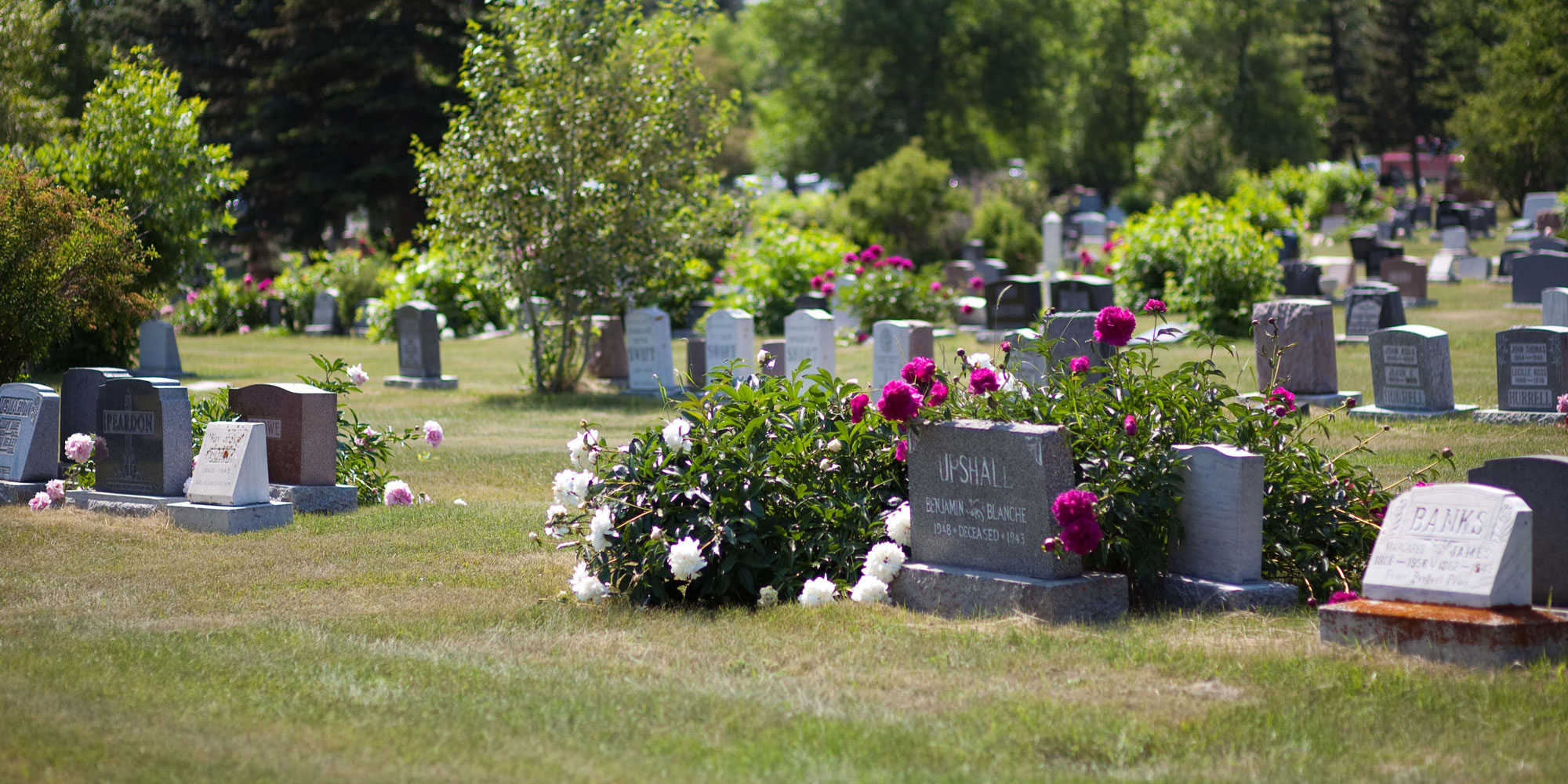 Cemetery features
Space availability: The in-ground burial plots at Burnsland Cemetery are at capacity; however, space becomes available from time-to-time. Please call 403-221-3660 for possible availability.
Features and special areas:
Military Field of Honour
In-ground burial plots
All areas within Burnsland Cemetery allow for the placement of upright or flat monuments
FREE historical cemetery walking tours in the summer
Physical area: 13 hectares
Number of burials: 22,100 including many of Calgary's First World War Veterans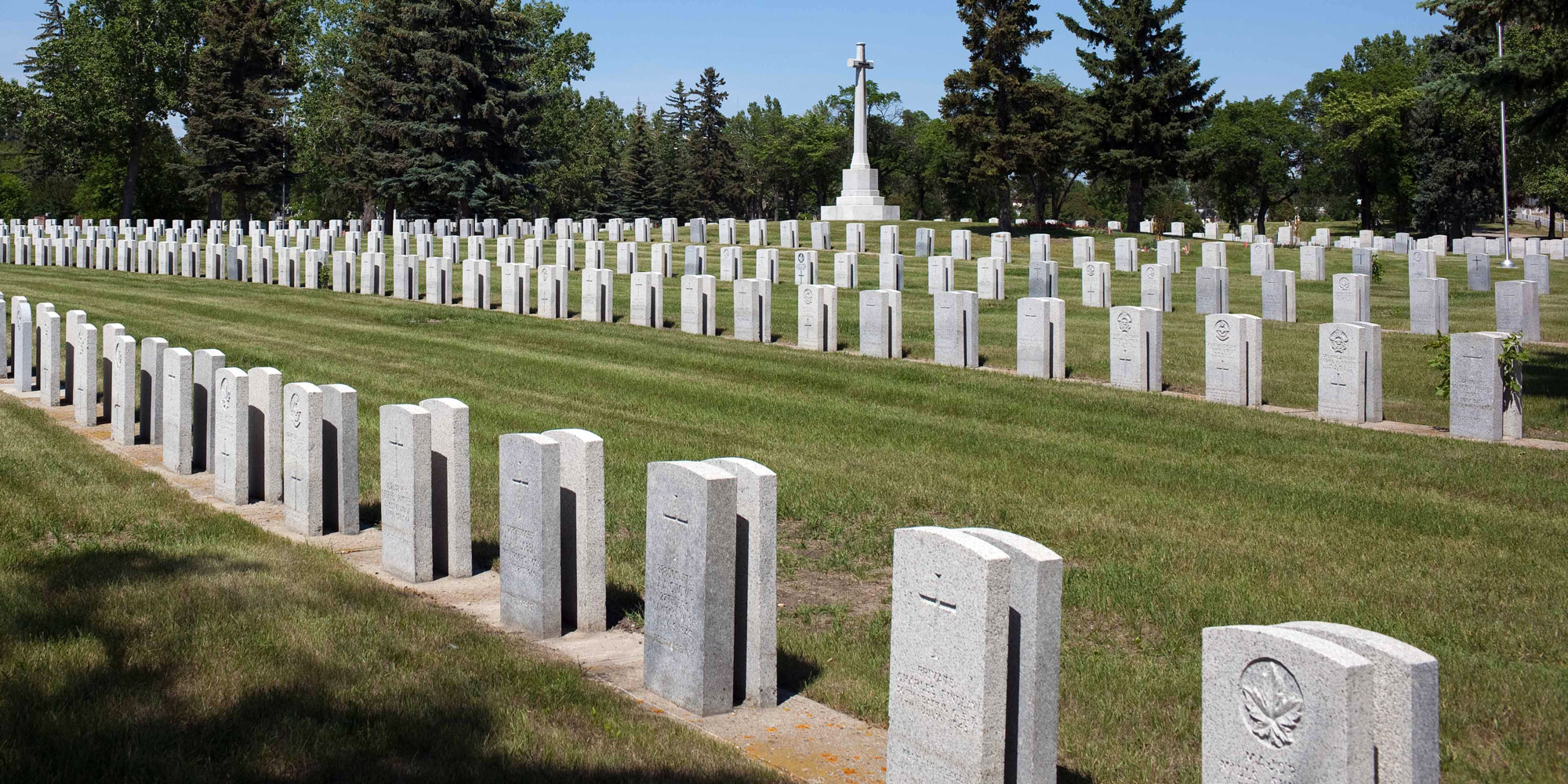 History
Burnsland cemetery dates back to 1923 and includes many of Calgary's First World War veterans. The expansive field of honour contains a cross of sacrifice which honours members of the military who died and were buried there during the Second World War.
The Calgary Heritage Authority has deemed the cemetery to be a historically significant cultural landscape that played an important part in the settlement and establishment of Calgary as a city. In 1923, Calgary was well on its way to becoming a major western centre, and the existing Union Cemetery was running short of space, so new burial land was opened at 27 Avenue and Spiller Road S.E.
The cemetery was named after Pat Burns, a local rancher and meat packer, who donated the land to The City to help meet the needs of the growing city.
Contact
For more information email calgarycemeteries@calgary.ca or call 403-221-3660. Queen's Park Cemetery administration building office hours are Monday to Friday from 8 a.m. to 4:30 p.m. Prairie Sky Cemetery administration building office hours are by appointment only.
Burnsland Cemetery gallery
---