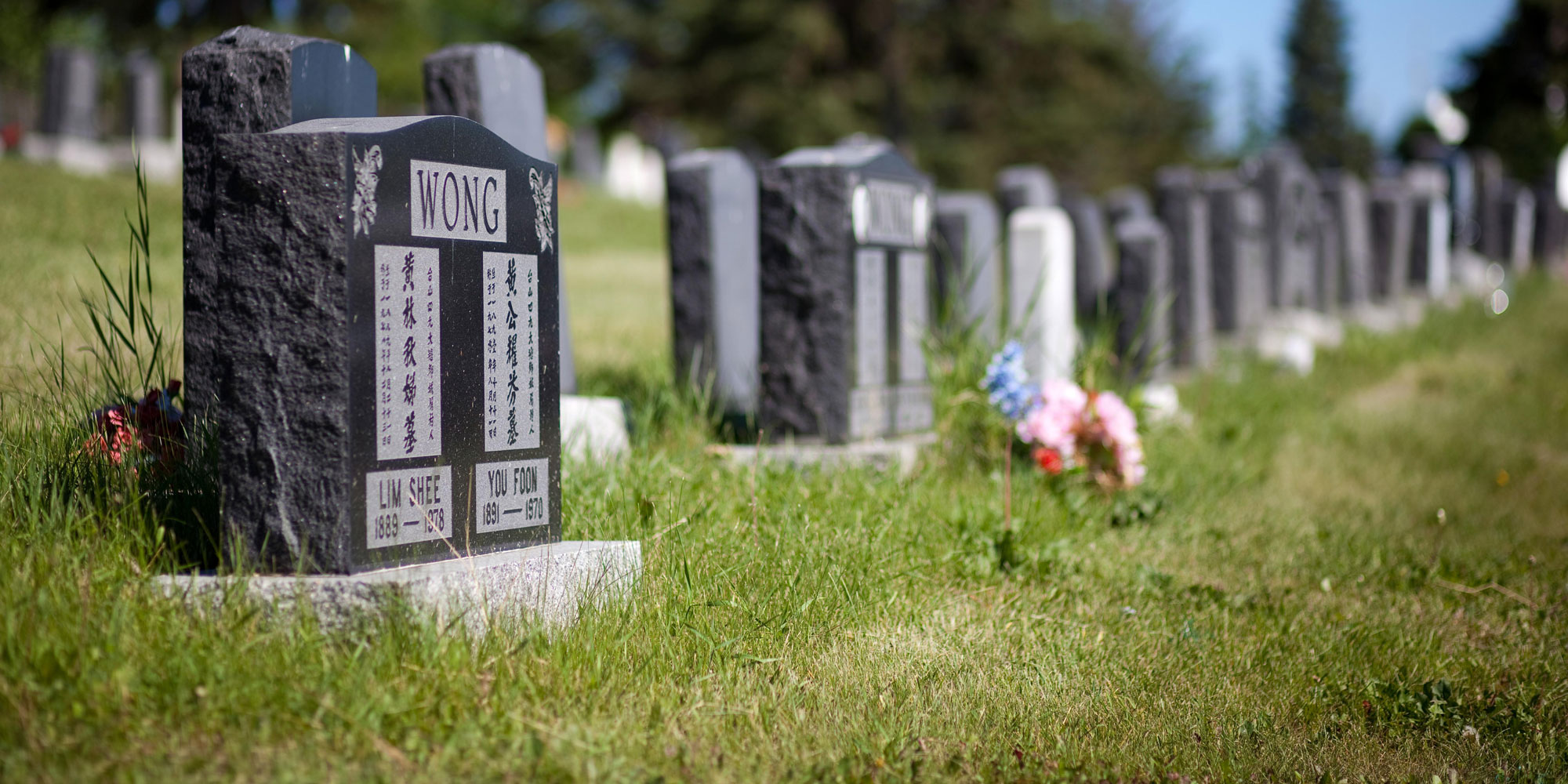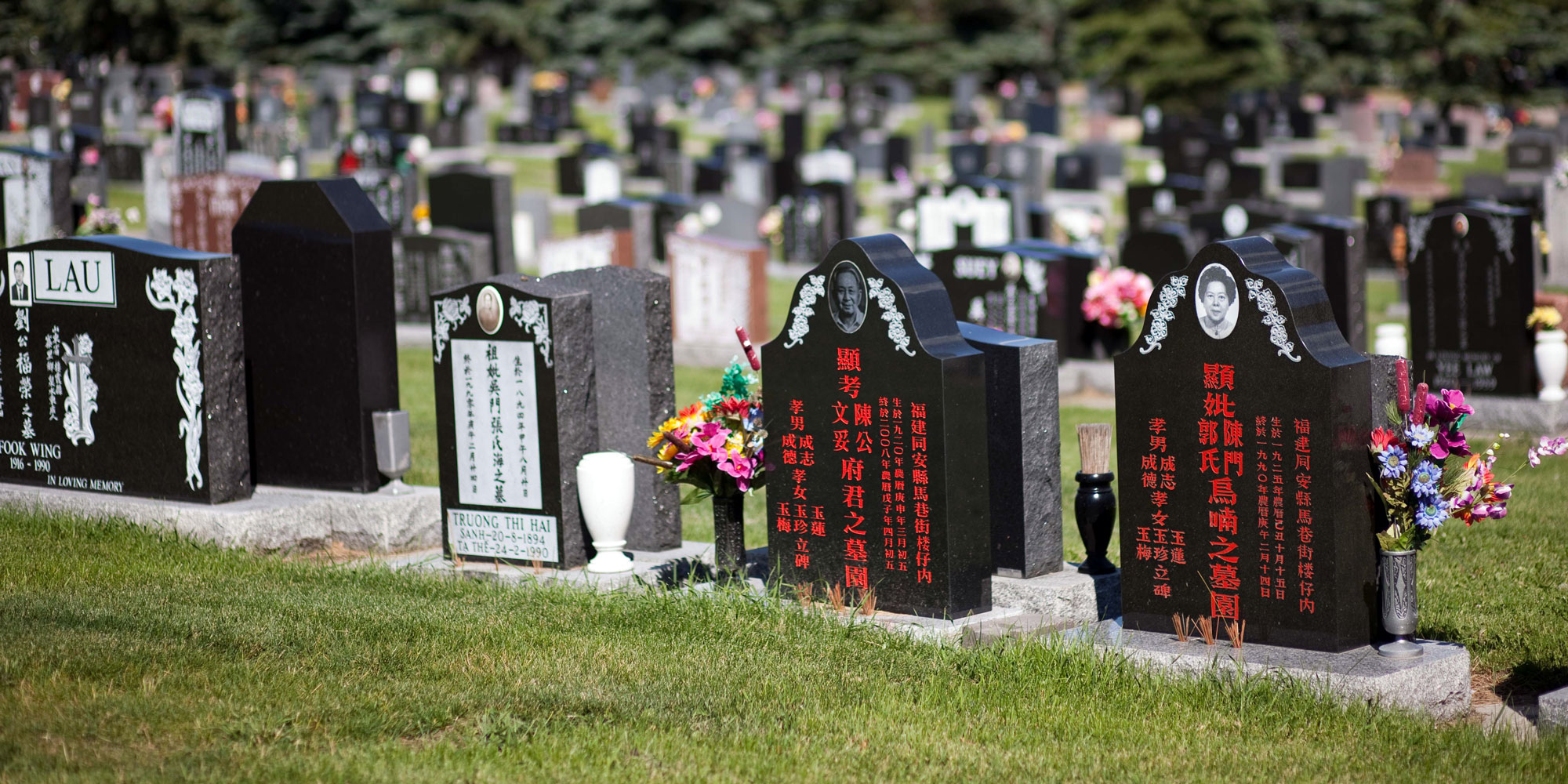 Cemetery features
Space availability: The in-ground burial plots at The Chinese Cemetery are at capacity; however, space becomes available from time-to-time. Please call 403-221-3660 for possible availability.  
Features and special areas:
In-ground burial plots
Pagoda with offering oven feature
Large concrete and granite historical Chinese memorial
All areas within the cemetery allow for the placement of upright and flat monuments.
Physical area: 1.4 hectares
Number of burials: 1,048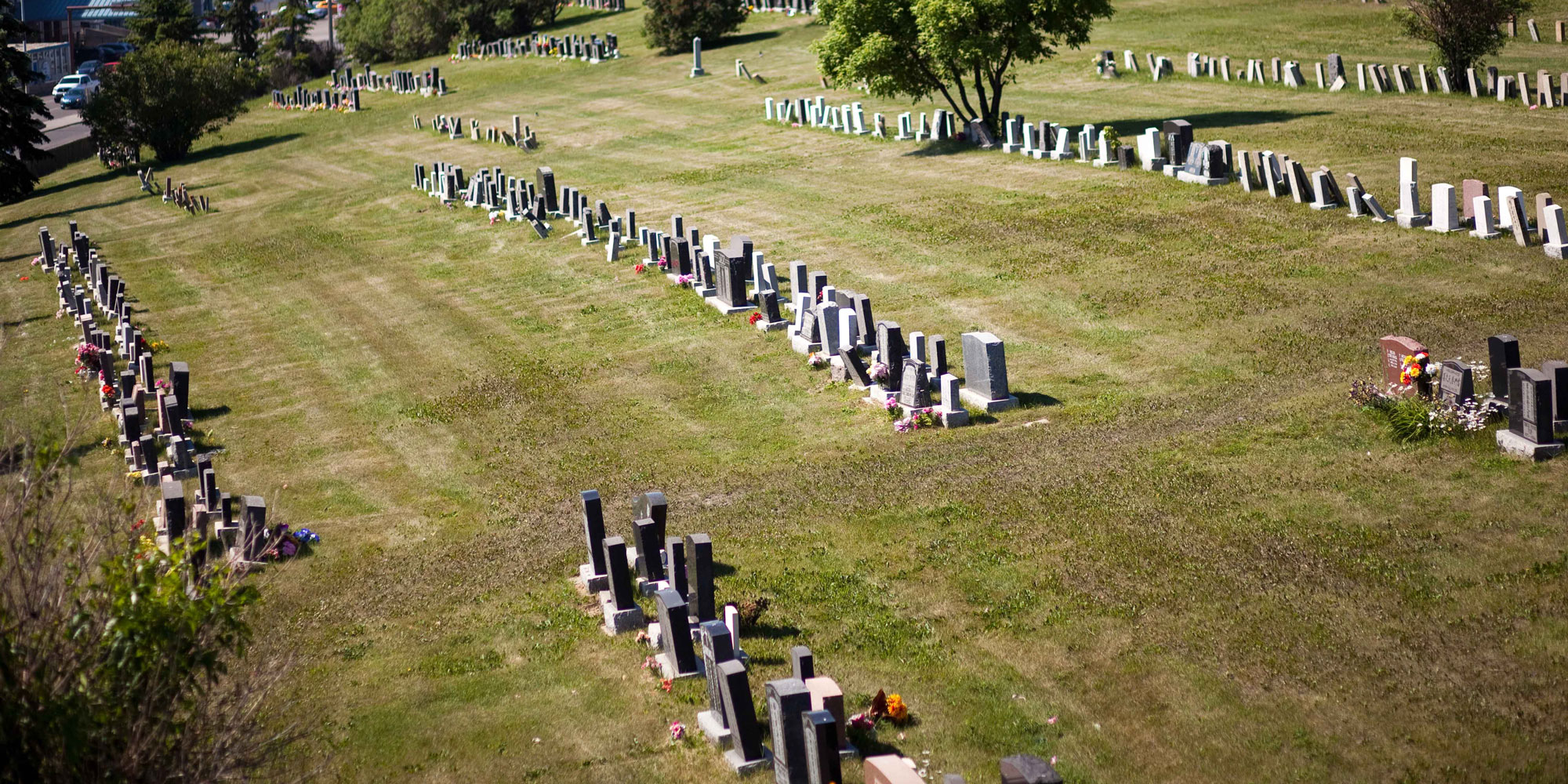 History
The Chinese Cemetery dates back to 1908 and includes many of Calgary's early Chinese pioneers. The cemetery also includes a pagoda with an oven, which is available for those wishing to make offerings to their loved ones.
The Chinese Cemetery, on the west side of MacLeod Trail, is worth visiting for the story it doesn't tell. Calgary's Chinese pioneers were among the first to develop the west, many emigrating over a hundred years ago from Hoy Sun Country (also known as Toisan) in southern China's Guangdong province.
The newcomers faced terrible hardships in this new land: racial discrimination, loneliness and difficult and often dangerous work as railway workers on the Canadian Pacific Railway, miners in the interior of British Colombia, and labourers in the cities and towns. Many had no immediate family or relatives in Canada since immigration laws at the time prevented them from bringing over their wives and families. Because there were often no descendants to maintain the burial sites, many of the headstones in the Chinese Cemetery eventually deteriorated.
​The City took over the Chinese Cemetery in 1935. In 1980, during the Light Rapid Transit (LRT) construction and the widening of Macleod Trail, workers excavating near the cemetery unearthed thirty-nine bodies, which were later reburied in a common grave. Initially, the Hoy Sun Association considered restoring the damaged headstones, but decided to build a common monument instead - not wishing to disturb the Feng Shui of individual graves.
The Calgary Heritage Authority deemed the cemetery to be a historically significant cultural landscape that played an important part in the settlement and establishment of Calgary as a city.
Contact
For more information email calgarycemeteries@calgary.ca or call 403-221-3660. Queen's Park Cemetery administration building office hours are Monday to Friday from 8 a.m. to 4:30 p.m. Prairie Sky Cemetery administration building office hours are by appointment only.
The Chinese Cemetery gallery
---