Community Outreach Services
The Youth Employment Centre (YEC) has several Outreach Employment Counsellors who are available in certain communities to provide FREE, in person employment and career services. Outreach employment and career services include:
Opportunities to attend free workshops focusing on your employment strategies
Connecting with an Employment Counsellor for a one on one meeting
Community pop-up events to learn more about the Youth Employment Centre Services
Connections to employers within your identified communities
Resume support
Job searching support
Further understanding industry trends, standards, and certifications
YEC Counsellors meet youth on their employment journey, right in their community and start by listening then moving into planning your next steps!
Youth Employment Outreach Counsellors
---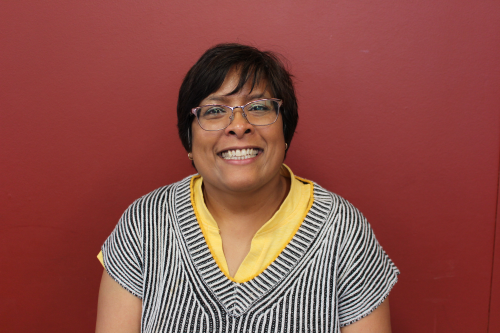 Susan Fernando
Communities served:
Bridlewood & Midnapore; Copperfield, Cranston, Evergreen, Mahogany, McKenzie, Seton, Shawnessy & Silverado

Are you between the ages of 18-24 years old? Looking for work? Curious about your next step in a career? If you live in the communities listed above Susan can connect with you for FREE employment and career services.

Susan is an experienced Employment Counsellor with the City of Calgary, Youth Employment Centre. Book a time to connect for support in your job searching, resume writing, interview preparation, networking skills and more!
Contact Susan today
Steven Kapteyn
Communities served:
Bowness area: Bowness, Greenwood Village, Montgomery
Greater Forest Lawn: Albert Park, Radisson Heights, Southview, Dover, Forest Lawn, Erin Woods, Forest Heights, Penbrooke Meadows
North of McKnight: Taradale, Saddleridge, Martindale, Castelridge, Falconridge, Coral Springs, Savanna, Cityscape, Skyview Ranch, Redstone, Cornerstone
Sunalta: Sunalta
Village Square: Whitehorn, Temple, Rundle, Pineridge
Are you between the ages of 15-24 years old and curious to learn more about employment and career supports? Steven Kapteyn is passionate about connecting with youth right in their community.
Steven is a Youth Employment Counsellor with the City of Calgary, Youth Employment Centre. Steven provides workshops, information sessions, group and individual based FREE support to move into the next steps of your employment and career supports.
Contact Steven today