The annual Mayor's Environment Expo is held in conjunction with National Environment Week with the goal to empower and educate Calgary's youth to practice and promote environmental actions, shaping a healthier and greener city for tomorrow.
The 2021 Mayor's Environment Expo will be 100% virtual
The Mayor's Environment Expo will take place virtually June 1-3, 2021 due to the ongoing COVID-19 pandemic. Using a virtual format for 2021 reduces uncertainty on the part of teachers to be able to participate and ensures students can attend the Expo regardless of whether they are attending school in-class or online.
Registration for the over 100 FREE virtual sessions will open in mid-April. Email expo@calgary.ca for information or sign up for the mailing list to ensure you get all the information about the event.
Background
Last year, The City tested a creative approach to delivering environmental education in collaboration with different City departments and local environmental organizations with a one-day virtual Expo coupled with videos available on calgary.ca throughout June.
For 2021, The City is expanding the virtual Expo to three days, offering a key note address as well as over 100 performances and workshops aimed at students from Kindergarten to Grade 12.
In addition, The City will be posting select session videos for viewing on calgary.ca for up to 90 days after the event.
Unfortunately, The City is unable to offer an exhibitor floor, virtual or otherwise, in 2021.
Other educational opportunities
We are excited to announce that The City of Calgary is partnering with Alberta Council for Environmental Education (ACEE) to deliver EcoSchools in Calgary.
Starting September 2020, Calgary area schools can participate in the new EcoSchools program. EcoSchools will replace the Eco-Leaders Program.
EcoSchools provides students in K-12 climate change and environmental education, learn more via ACEE.
The Jack Leslie Youth Environmental Grant honours the positive impact former Mayor Jack Leslie had on the city and the environment, and is awarded to youth in Calgary who continue his efforts.
Opening and Keynote Address with Simon Jackson
---
Simon Jackson founded the Spirit Bear Youth Coalition at the age of 13 and, across two decades, helped build a movement of more than six million young people to help save the rare white Kermode or spirit bear on Canada's west coast.
By sharing his story, Simon hopes to pay forward the lessons learned from the campaign's successes and failures and provoke a deeper understanding of why thoughtful stewardship of our environment matters.
He aims to inspire and remind us that each day we help author the history of our generation; that one person, armed only with a passion, can take hold of a cause and change the world.
Day: June 1, 2021

Time: 9:30 a.m. - 10:45 a.m. 
Number of spaces in each session: Unlimited - suited for all grades, ideal for 3 -12
Recorded Webinar for Teachers
---
Incorporating Environmental Education to Enhance Student Learning
Are you looking to provide experiences in nature or in-class environmental education to promote student learning or create projects of meaning that tie to curriculum and contribute to environmental sustainability? 
The City of Calgary and CPAWS Southern Alberta (please include hyperlink - https://cpaws-southernalberta.org/) have partnered together to bring you a twenty-minute recorded webinar designed to develop cross-curriculum links and identify environmental education resources to support transcending learning beyond the classroom and help students see real-life connections to their learning.
This webinar explores nature and project-based learning approaches, promote cross-curricular integration and lesson plan design to teach environmental education.
If you have questions or would like to be added to the teacher mailing list, please email expo@calgary.ca. 
Other Environmental Opportunities for Youth
---
​

Another great opportunity for Calgary students and teachers is the annual Caring for Our Watersheds program. Open to all students in Southern Alberta in grades 7-12, this contest has students creating realistic ideas for protecting and caring for our local environment and watershed. Students research their local watershed, identify an environmental concern and develop a realistic solution.
The City of Calgary has partnered with Nutrien to offer cash prizes to students and their school or club. Funding is also available to turn solutions into a reality.
Learn more by visiting Caring for our Watersheds.
---
​

The Emerald Youth Grant program empowers students and youth (under 25) to make their dream environmental projects a reality. It's easy – first, get inspired by the Emerald Documentary Series, What On EARTH Can We Do? Podcast, or Emerald Speakers Series, then pitch your idea to the Emerald Foundation online.
To apply, visit emeraldfoundation.ca/eygrants.
---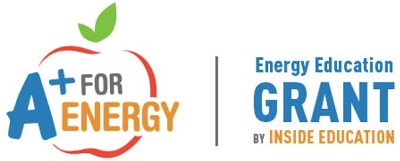 The A+ For Energy program, provides schools with funding to implement creative approaches to energy education. This is your chance to receive a grant of up to $5000 to transform an idea into action! Preference is given to projects that demonstrate measurable greenhouse gas emission reductions and high student engagement. All K-12 teachers in Alberta are welcome to apply. 
For more information and to view past projects visit Inside Education​.
---

CPAWS: Action Challenge
CPAWS Southern Alberta is rewarding Canadian youth for their environmental actions with the new Action Challenge! Who can participate? Youth-oriented groups such as; classrooms, clubs, schools, and families who live in Canada! Teams register, submit their 'green actions', earn points and have a chance to win our Grand Prize. The team with the highest points at the end of the Challenge wins the Grand Prize of $500! The second-place prize is $300!

For more information and to register today visit ActionChallenge.ca or contact actionchallenge@cpaws.org.
​​​​​​​​​​​​​​​