Basement flooding and seepage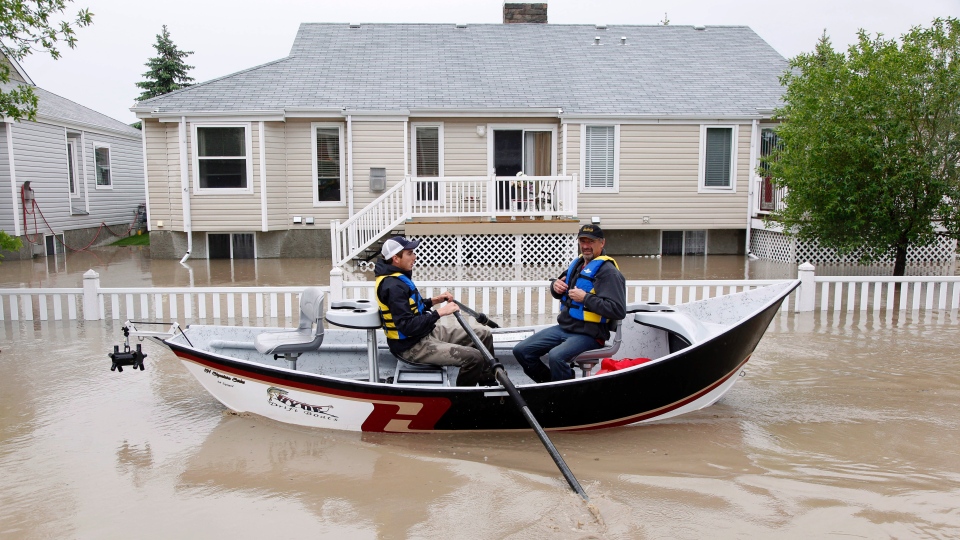 When the ground absorbs water, soil can act like a sponge or cause the level of the underground water table to rise.
Water can seep through the soil and reach your home, working its way into your basement through cracks, holes and connecting joints in your foundation.
What to do during basement seepage or flooding
To report basement seepage, please call 311 or fill out an online 311 request below:
If water seepage happens, please stay out of your basement. If you can smell gas or if the water is above the electrical outlets call 911. The safety of you and others is most important and you should evacuate immediately when necessary.
Basement flooding is the repsonsibility of the homeowner. The City will only assess the flooding situation. The City does not pump water out of basements.
If you are experiencing a sewage backup, please visit Sewage Backups in Calgary​.
Tips for basement seepage prevention
Clean and check eaves troughs
Position downspouts away from your house and neighbours but towards the front or rear of your property (at least six feet from your foundation)
Landscape strategically to allow water to drain away from the foundation
Waterproof cracks in your foundation walls/sidewalks
Using a sump pump
Some houses have a sump pump, which takes water away from the house to where it won't be a problem.
Sump pump tips:
Do not allow water to drain directly onto neighbouring properties, lanes, sidewalks, boulevards, streets, or into a foundation drain or weeping tile - per the Community Standards Bylaw.
If your property has a sump pump, it is the homeowners' responsibility to maintain it. Basement seepage due to a sump pump malfunction is also the homeowners' responsibility.
The City does not respond to these calls. If there is an issue with your sump pump, you may want to contact a certified professional such as a plumber.