Understand Flooding - Flood maps and river flows
We can't prevent flooding entirely, but we can be prepared for when it happens. One of the best ways to be flood-ready is to know your flood risk.
Find out if you are at risk for flooding
Search for your property on our flood and river flow maps.
Learn more about how flooding happens in Calgary, including types of flooding, highest risk seasons, causes and impacts to our city.
Calgary Flood Maps and River Flows
View our flood maps and river flow data to see if your property is at risk of flooding.
Our maps portal also includes access to other flood data including:
Flood hazard maps for land use planning
Inundation maps for various sized floods
Hydraulic models and hydrology assessments
View Calgary Flood Maps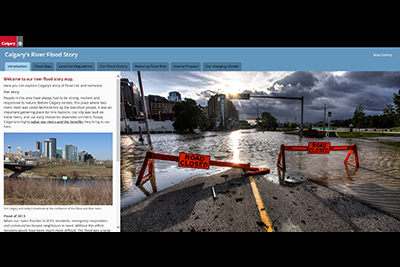 ​​​​​​​