Commemorating the 2013 floods
10 Years since the 2013 floods
On June 20, 2013, Calgary experienced its largest floods since 1897
It was the largest natural disaster in Canadian history at the time.
As the waters rose that day, so too did the power of community, and the vigor of a city whose citizens are known for their willingness to help one another. Over 80,000 people were evacuated from 26 communities; 16 LRT stations and more than 20 bridges were closed; and over 30,000 buildings were without power. The ripple effect impacted schools, businesses and commerce across the city. Through it all, the people of Calgary stepped up, held fast, and worked together to find their way through. Today, 10 years later, we acknowledge with gratitude every citizen who stepped up to offer their help. We stand with those experiencing lasting impacts from the floods and continue to work to keep our communities safe; and we carry onward with greater resilience and strength. Thank you, Calgary.
Read more about the floods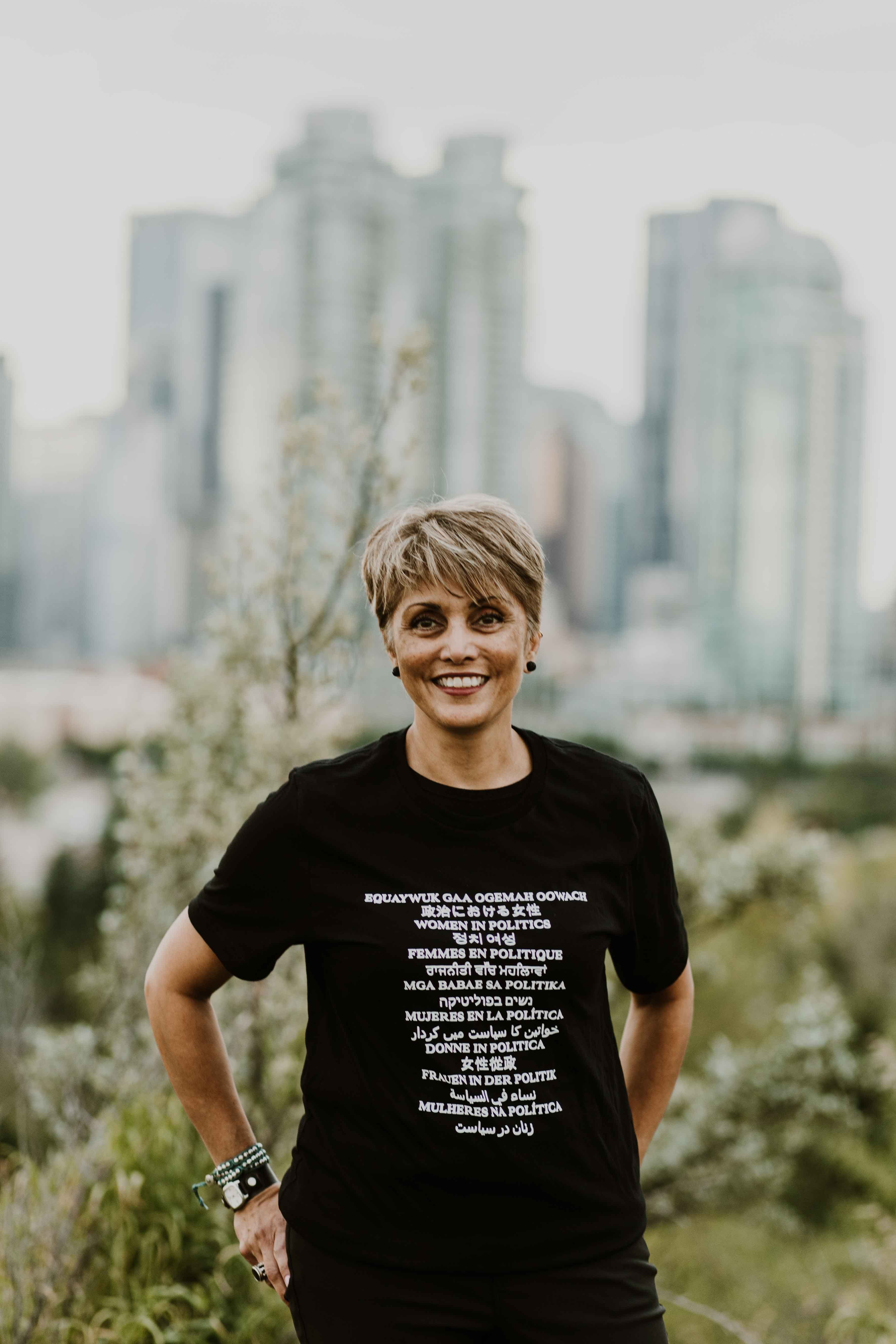 Mayor Jyoti Gondek
"While images of the 2013 flood remain vivid to this day, so do the memories of the immense support and solidarity of our community. Today, one decade later, we remain grateful for the support Calgarians showed for one another, we stand with those experiencing lasting impacts from the disaster, and we acknowledge the mitigation measures we have since integrated into our city.
Though Calgary is now 50% more flood resilient than in 2013, we must remain vigilant and proactive in adapting to the impact of climate change. We remain steadfast in our commitment to being a global leader in environmental resiliency through our climate strategy to achieve a net zero Calgary by 2050.
I am proud of where our city has come over the last ten years and look forward to the progress we will continue to make toward a sustainable future. Thank you, Calgary."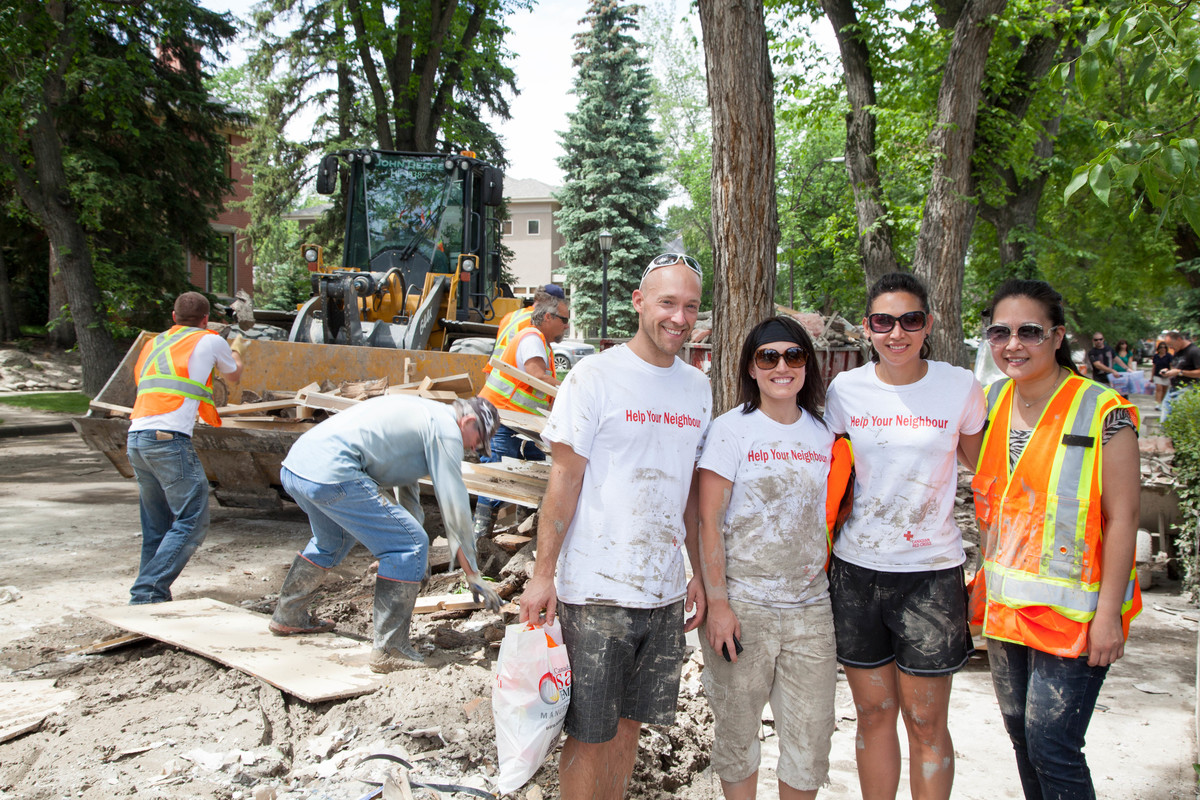 Neighbours united
During the first call out for volunteers, over 3,000 citizens showed up. Often strangers, volunteers arrived at flood victims' doors. Armed with shovels, smiles and hugs, they asked: "How can we help?"
Read about Neighbour Day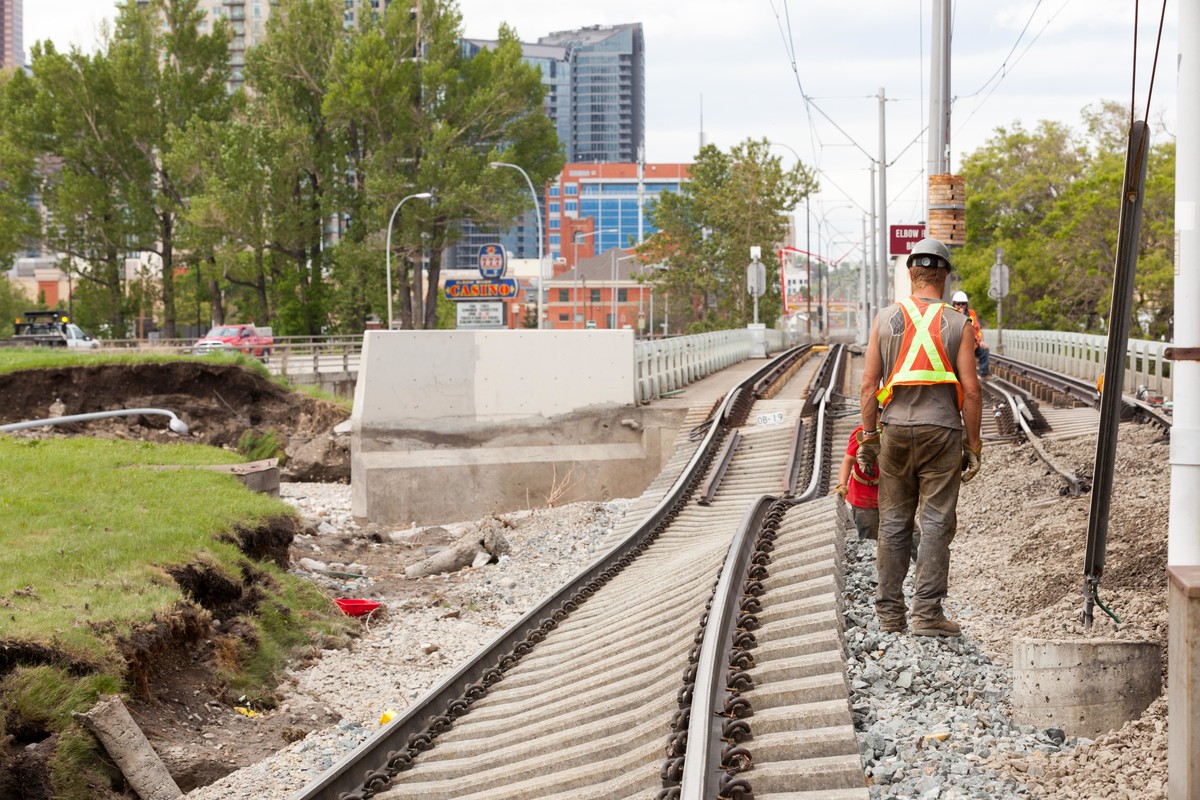 Flood recovery
Within one week
100 metres of LRT track were replaced. 
80 per cent of road network in affected areas were restored.
95 per cent of requests for residential pumping were complete.
Read more about the 2013 floods
City Manager David Duckworth
"We remember how the heart and spirit of our community was strengthened during the most turbulent of times. Due to the selfless efforts of Calgarians and City employees our great city has been built back even better and serves as an inspiration to our future resilience and our innovation."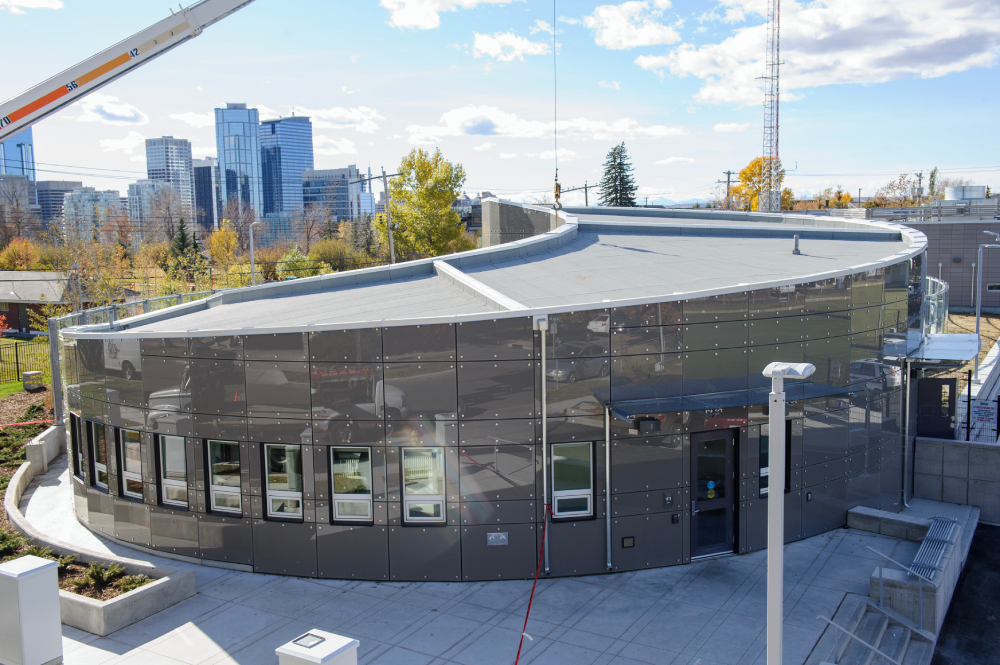 Thank you to our partners
As the waters rushed towards Calgary, the Calgary Emergency Management Agency (CEMA) members and partners quickly mobilized at the Emergency Operations Centre (EOC) to keep Calgarians safe and our essential services running.
Read more
Ten years of building Calgary's flood resilience
---
The 2013 floods taught us that The City of Calgary needed to create more flood resilience for our city. Since then, we have improved our Flood Resilience Program, and created advanced mitigation measures in these seven key areas of Calgary. Measures included flood barriers, gravel bars, erosion/bank stability and drainage improvement, reservoirs and other flood mitigation infrastructure, as well as building community readiness.
With financial assistance from the Government of Alberta and the Government of Canada, we have invested or committed approximately $1 billion in flood mitigation infrastructure for Calgary, reducing Calgary's flood damage exposure by 55 per cent, and will be reduced by a further 15 per cent by 2025.
Click on the red circles to read about each project