Facility features - Southland Leisure Centre
Our facility is a multi-purpose recreation facility that offers a wide variety of activities and services and was named "Best Family Recreation Facility" as part of the 2019 Calgary's Child Magazine's Parents' Choice Awards.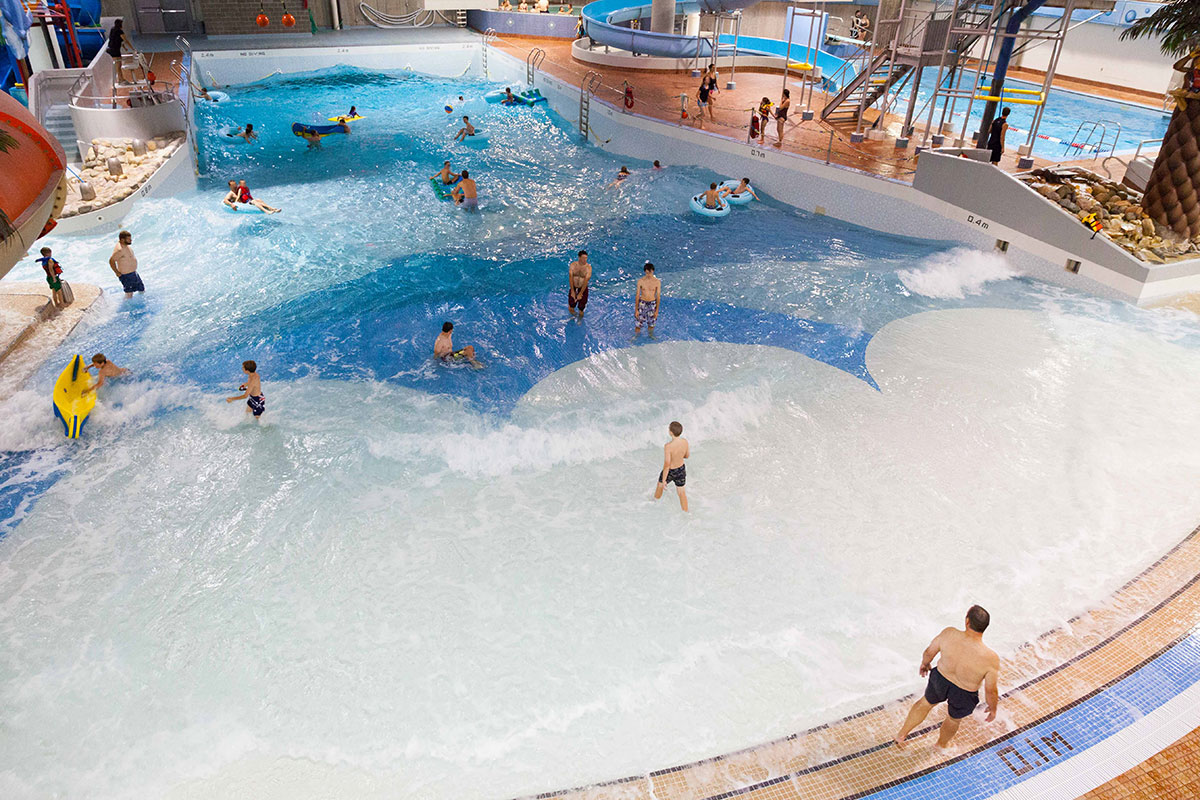 ​​​​Indoor ​Wave Pool, Water Park, and Slides
Our water park and wave pool is a 225,000 gallon chlorine pool with a maximum capacity of 589 people. There are four machines making waves (10 min. on and 12 min. off). We have two main slides, and two smaller ones for kids.  Add in the rope swing and you have a formula for fun!
The waterpark is currently closed
Open
Currently closed