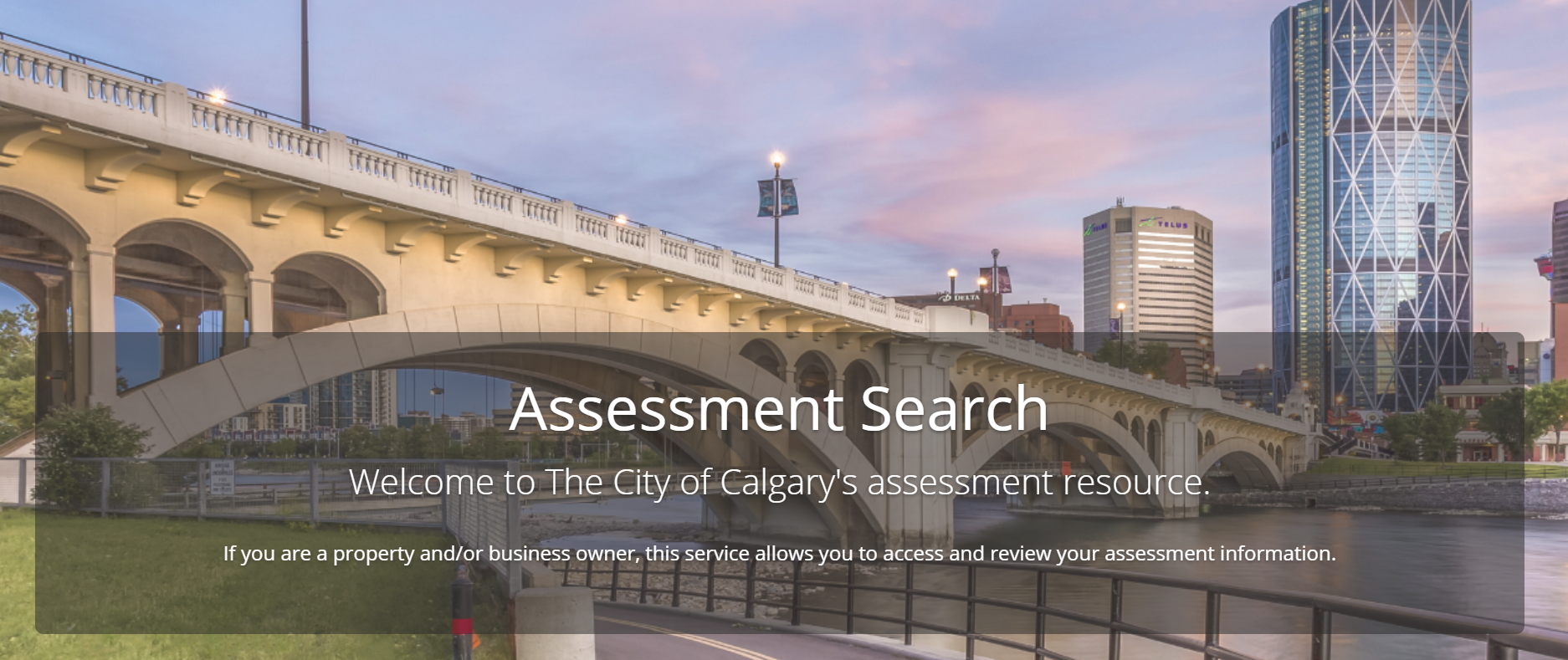 Assessment Search pre-recorded webinar
Watch this helpful video to learn how to review your assessment using Assessment Search.
Open up Assessment Search and follow the pre-recorded webinar to get started.
Webinar
Assessment Search  offers property and business owners the ability to: 
Review property/premises details for accuracy.
Search for comparable properties/premises to ensure fairness and equity.
Search for sales of similar properties in the area (not available for business).
View other detailed assessment information.
Manage their account.
Sign up for eNotice notifications.
Note: To use Assessment Search you will need a City of Calgary myID account.
Property owners - create a personal account
Business owners - create a business account.
*If you own both property and business, you are advised to create a business account. Property information can be added to a business account but business information cannot be added to a property account.
Once you have created a myID account, you can link each property/premises you own to your account by:
Logging into calgary.ca/assessmentsearch using your myID user ID and password.
Clicking Add Property Account.
Entering the roll number/business identifier and access code (found on the front of your assessment notice) for each property/premises you wish to link to your account.
Clicking "Submit" to link the property/premises to your myID account.
You only need to link your myID account to your assessment information once. After that, simply log in using your myID and password. If you already use Assessment Search, continue to login as usual to access your assessment information. The access code on the front of your current assessment notice is only necessary if you want to add that property or business to a new or different myID account or if there has been a change in property/business ownership.
New User
If you recently created your myID account and followed all the instructions in the first email, please wait for a second email with "Account activation notification" in the subject line before attempting to login.
Existing User
If you could login to this account in the past, verify that you are using the correct user ID and password correctly (the password is case sensitive)
If you type in an incorrect password five times in a row, your account will be locked. You can either try logging in after 30 minutes or go through the "forgot your password" link to unlock your account.
If you have not used your account in two years, your account has expired. You must create a new myID account.
​​​​​​ ​​​​​