Assessment Search is The City's online assessment resource for you to use anytime and anywhere. This page provides you with detailed steps for accessing and using the many tools and resources offered within Assessment Search.
Note: Property Tax information (including tax bills) is not available on Assessment Search. Visit Property Tax or contact Tax for property tax information.
We encourage property and business owners to login to Assessment Search through Secure Access. While limited information can be accessed publicly, more detailed information, tools, and account management features can be accessed by logging in. Visit Create your account to learn more. Once you've completed the necessary steps, you will be able to login to Assessment Search through Secure Access and:
Review the assessed value of any property in Calgary.
Review your property details, including area, renovations, and influences.
Search for comparable properties and sales in your area.
Research properties and their assessed values using the map feature.
Review real estate market trends.
Authorize an agent representative to act on your behalf, 
And more. Explore this page for more information on the available tools. 
How-to guides for reviewing your property value
Compare your assessment for fairness and equity
---
How to guides for comparing property values in Calgary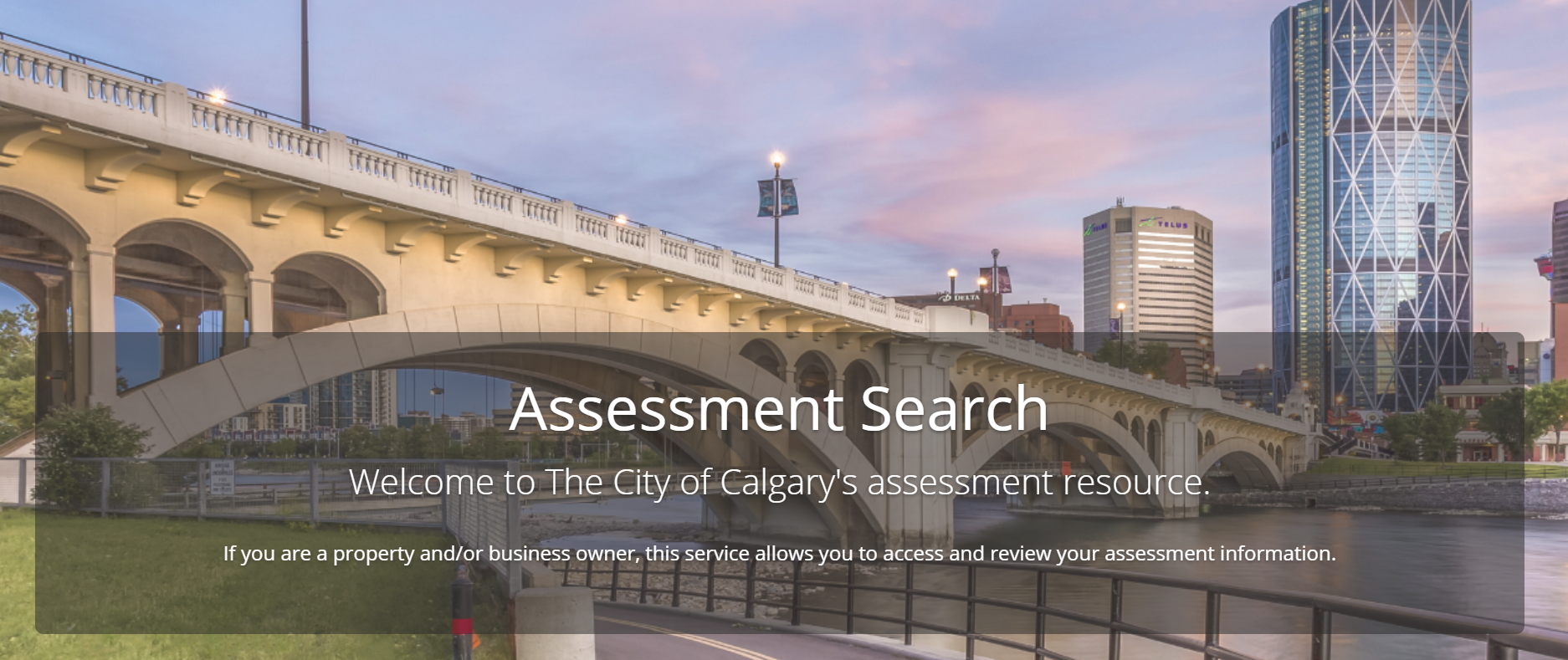 Assessment Search pre-recorded webinar
Watch this helpful video to learn how to review your assessment using Assessment Search.
Open up Assessment Search and follow the pre-recorded webinar to get started.
Webinar