About the Substance Use Policy
As a public service organization, we have a unique responsibility to protect the health and safety of ourselves, the people we work with and the public with whom we interact.
It is our individual responsibility to report in a condition fit for work, perform our duties to the best of our ability and present ourselves as positive ambassadors for The City of Calgary.
Substance use in the workplace may have serious adverse effects on an employee's health, safety and job performance, as well as create potential risks for co-workers and/or the public.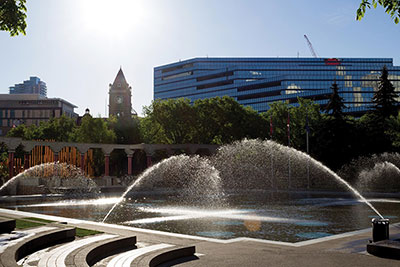 ​​
The City of Calgary has a Substance Use Policy that outlines:
guidelines and responsibilities around appropriate and inappropriate use of alcohol and/or drugs.
responsibilities and expectations of employees and leaders.
processes that provide employees with a substance use problem the opportunity to get well.
​
How to comply with the policy:
Report and remain fit for work at all times while on City of Calgary business. Inform your supervisor immediately if you are unable to safely and effectively perform your duties due to the consumption of alcohol, legal or illegal drugs.
Assume responsibility for substance dependency and seek professional assistance.
If use of a prescribed substance during your shift is required and it could impact your fitness for work, inform your supervisor so accommodation options can be explored.
If you operate a City vehicle / equipment, inform your leader immediately if your provincial operator's licence is suspended for any duration as a result of substance use.
 ​
 ​​​