A redesignation changes the land use district of a property to allow for a development that is currently not allowed. When applying for a land use redesignation, it is important to understand the Land Use Bylaw.
Each land use district has a purpose statement that captures the intent of the area to guide applications. These statements will be considered when a land use redesignation is applied for and will be factored into the decision.

If redesignating for a particular use to be allowed on a property, consider the two different types of uses: permitted uses and discretionary uses.
Applications can be accepted for all listed uses, but only permitted uses are guaranteed approval, as long as the proposal meets all of the Land Use Bylaw rules. Discretionary uses are approved based on the discretion of the Development Authority. As the property owner, you may be able to apply for redesignation on your own. Otherwise, you can enlist the help of an external professional planner to help you with the process.
For more information on land use districts, visit calgary.ca/districts.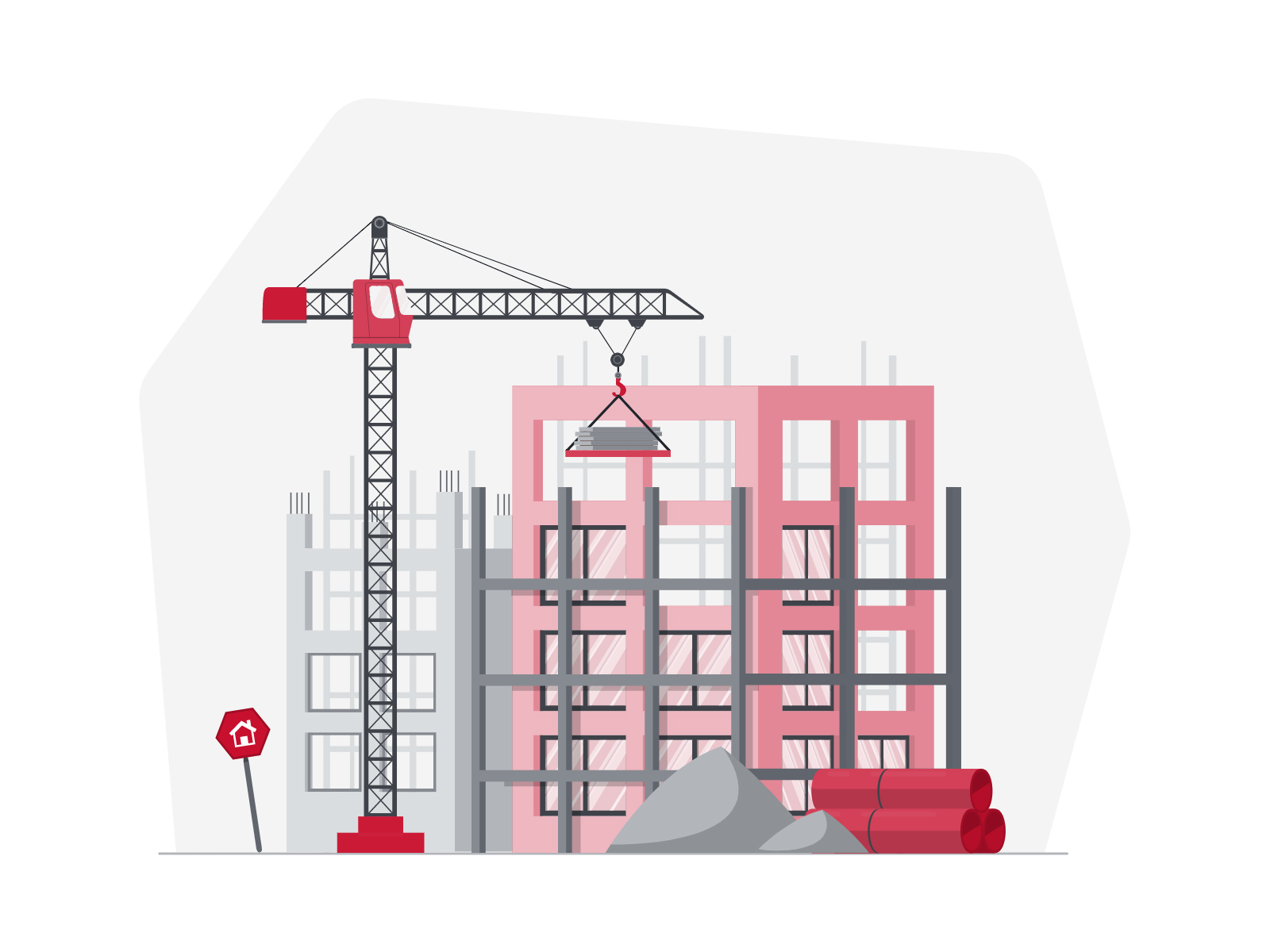 There's an easier way to find planning information.
We've curated the best development and building information from The City and put it one place.
Visit the Development and Building Professionals Hub today
Things to consider before applying
Before you make an application for redesignation, consider:
Connecting with neighbours, the community association and your ward councillor. Changing a property's land use district may have implications for adjacent properties. For this reason, The City allows those who will be affected to make their concerns known. Please visit calgary.ca/planningoutreach​ for guidence on how to approach community outreach with those impaced by your project.
The time and cost involved in this type of application. If you are unsure of the potential fees, view the fee schedule​.
Consulting with The City to ensure you have chosen the most appropriate land use district.
Reviewing your application to ensure it is complete and accurate.
​​
Pre-application enquiry
Applicants may find a pre-application meeting helpful, prior to formal application. Due to the complex and sometimes controversial nature of land use redesignations, pre-application enquiries are recommended. They can help highlight major issues with the proposal and identify supplemental technical information that will be required with the formal application.
There is no fee for enquiries that can be addressed by phone or e-mail. When representatives from Parks, Transportation and Development Engineering are required to review your proposal, this is considered a Corporate Planning Applications Group pre-application meeting and there is an associated fee. For more information, see pre-application meetings. To request a pre-application meeting, call our Planning Services Centre.
Land use redesignation process
The applicant may choose to conduct outreach with the community before submitting their application. For more information on Community Outreach connected to planning and development, visit calgary.ca/planningoutreach​.
Application submission
A complete application is submitted in person by appointment. Incomplete applications will not be accepted.
Circulation and comments
The application is reviewed by the Corporate Planning Applications Group (CPAG) and circulated to relevant City of Calgary business units, community associations, councillors and other external agencies.
At this time, adjacent landowners are notified of the application by mail. This notification invites landowners to submit comments regarding the application during the initial stages of review. A notice posting (Proposed Redesignation) will be placed at the site, to further inform surrounding landowners of the application and allow for comment prior to the CPAG team recommendation to the Calgary Planning Commission (CPC).
Planning review
When evaluating proposals for land use redesignation, CPAG may take into account relevant plans and policies, context, the rational of the proposal and sound planning principles. Feedback from affected parties is considered as part of the application review.
Recommendation to the Calgary Planning Commission (CPC)
After the circulation process, the applicant will receive a detailed team review, which explains the recommendation for approval or refusal to the CPC. At this time, the applicant may address any issues to attain a more favorable recommendation before the meeting. Applicants are advised to attend the meeting, in case there are any questions directed towards them. The meeting is also open for the general public to attend but not participate.
For more information, visit calgary.ca/cpc.
Calgary Planning Commission recommendation to Council
Once the planning department has presented the application to the Calgary Planning Commission (CPC), the CPC makes a further recommendation to City Council.
A public hearing must be held at the City Council meeting and the applicant will have the opportunity to address Council regarding their proposed land use redesignation. ​
Notification of public hearing
Following the Calgary Planning Commission's (CPC) recommendation, the date of the public hearing with City Council is advertised in the Calgary Herald prior to the hearing. Adjacent landowners are notified of the public hearing by mail and a notice is posted on site (Notice of Public Hearing).
Following the public hearing, Council either approves, refuses or possibly tables the proposed amendment. Tabling or referral to Administration may happen, to allow further engagement through a second or third reading before the final decision is made.
For information on current proposed redesignation applications and public hearing notices, please visit our Calgary Planning & Development Map.
Timelines
The processing time depends on the type and complexity of the application. Land use redesignation applications take a minimum of three months and usually about six months to process. It may be much longer if there are difficult policy or technical issues that need to be resolved.
Council's decision is final and binding. There is no opportunity to appeal Council's decision, unless the appeal is based on a matter of law (e.g. legally binding procedures were not followed).
The redesignation process​

Re-application
When a land use redesignation application has been refused by Council or withdrawn by the applicant after advertisement, the same application or a similar change in land use designation may not be reapplied for on the same property until six months has passed.​​​

​Secondary suites
On March 12. 2018 City Council approved amendments to the Land Use Bylaw that allows for the application of a secondary suite in the R-1, R-C1, and R-C1L land use districts. In these districts a land use redesignation is no longer required, and the first step in the approval process is now a development permit.
Backyard suites are still under review by City Council to determine the standards for this type of development. Until a decision is made, applications will not be accepted for backyard suites in the R-1, R-C1, and R-1L land use districts.
To allow a secondary suite or backyard suite on the same parcel as a semi-detached house or a rowhouse the parcel must be redesignated to the R-CG land use district. These types of applications go through the full redesignation process.
For more information on what additional approvals are required for secondary and backyard suites please visit calgary.ca/secondarysuites.
​
Common reasons for application delay or refusal
​​
Some common reasons for application delay or refusal are:
Missing documents: make sure you thoroughly read the requirement list and print the additional documents requested on the forms.


Incomplete plans: the requirement list indicates all the information needed on each drawing. For secondary suites, a Real Property Report can be used, but is not preferable. The myProperty map can be used by zooming in on the map to the property and printing it off. Don't forget to highlight the subject parcel.


Incomplete forms: All forms must be filled out and signed, even if they seem like they aren't applicable to your application.
If you are unsure of which district is best suited to your development or if your project is unique and doesn't fit within our regular land use districts, please set-up a pre-application meeting.
Incorrect fees: Contact the Planning Services Centre to confirm the fee amount -land use amendment fee schedule.
Please note: If going from a direct control district to R-1s or R-C1s to build a secondary suite, fees will be charged. Council's directive to waive fees does not include direct control districts. However, a councillor may make a motion at the public hearing to have the fees waived. The applicant can contact their councillor to discuss this possibility.
​​​​
Fees
The land use redesignation fee is based on the property size and the district that is being proposed.
The following redesignations are currently exempt from fees: R-C1 to R-C1s; R-1 to R-1s; R-C1L to R-C1Ls
How to apply
Thoroughly review the requirement list to determine what is required for your application. Detailed site plans are required for all applications.
Where to submit your application​​
Applications are accepted in-person, by drop-in or appointment, at the Customer Advisory Services counter, on the third floor of the Municipal Building​.

Apply in-person at:
The City of Calgary
Planning & Development
3rd floor, Calgary Municipal Building
800 Macleod Tr. S.E.​​​
Contact us
Planning Services Centre
Development Approvals Review Team (DART)
Find Development Approvals Review Team staff to contact about specific applications.
​​​
​​​ ​​​​​​​​​​​​​​​​​​​​​​​ ​​​​​​​​​​​​​​​​​​​​​​​​​​​​​​​​​​​​​​​
​​​​​