911 Needs YOU to prevent accidental 911 calls!
Calgary 911 receives over 300 accidental calls every day. This is a huge problem that ties up resources and may prevent people with real emergencies from reaching 911. 
Prevent Accidental 911 Calls
The majority of accidental calls to 911 come from cell phones.

Many cell phones, including iPhones and Android devices, have an Emergency SOS feature that automatically dials 911 in certain circumstances.
For instance, on iPhones, pressing the power button five times in a row or holding the volume and power buttons simultaneously triggers an emergency call. Android phones may have similar functionalities. These features can inadvertently lead to accidental calls.
It's important for cell phone users to be aware of the features on their devices to help reduce unintentional calls 911.
Review your phone's settings and understand how this feature is activated. Be mindful of who can access your phone, especially when children are involved; please don't let kids play with your phone to help prevent unintentional 911 calls.
Please also safely store your cell phone to avoid "pocket dials". A cell phone in your purse, pocket or backpack can call 911 sometimes, even if the keypad is locked.  
Accidental 911 calls can also happen when 911 is pre-programmed into a phone. Please do not pre-program 911 into any phone. 911 is an easy and well-known emergency number. In an emergency, dialling 911 is faster than remembering which speed dial code you programmed.
Children who learn about 911 in school are sometimes tempted to "test" 911. Please teach your children to call 911 in an emergency and never place a test call to 911. 
Every single 911 call that comes into Calgary 911 is answered and attended to, including the over 300 accidental and hang-up we receive every day. Emergency Communications Officers always call back every hang-up call to see if emergency services are needed. If there is no answer and the call was made from a cell phone, a message is left advising that your cell phone dialled 911. If the accidental call came from a home phone, the police will be dispatched to check on the welfare of the occupants of the house.
If you do make an accidental call to 9-1-1, please stay on the line and let the Emergency Communications Officer know what happened. If you hang up, we have to call you back and that could tie up a line for someone who really needs it. Hanging up is a real hang up for 911.
Accidental 911 calls cost The City of Calgary a significant amount of money and resources every year. They also tie up emergency services and phone lines. When we're dealing with an accidental call, someone with a real emergency may not be able to reach us.
By minimizing accidental calls, we can enable emergency services to better respond effectively to those in need.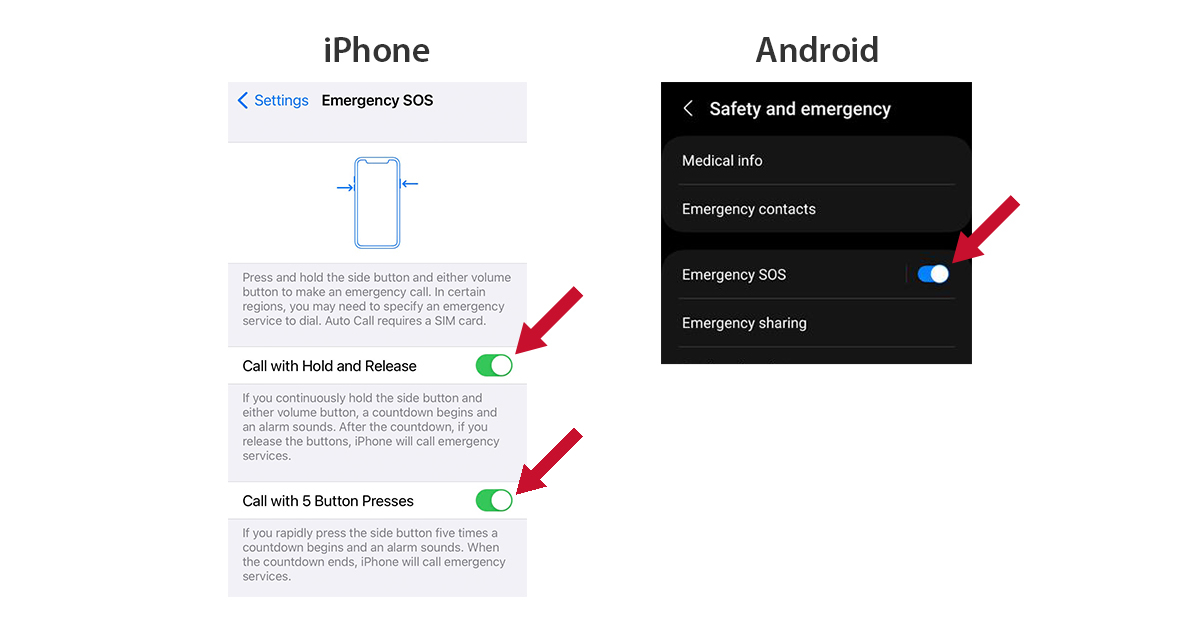 Please note, Emergency SOS feature may appear differently depending on the make and model of the device