Recreation Opportunities plan and budget
Recreation Opportunities leads and invests in Calgary's publicly funded recreation sector, creating, planning and delivering spaces, programs, and services to help Calgarians thrive.
We provide accessible and equitable recreation opportunities that improve quality of life, contribute to inclusive communities, and promote social, mental and physical wellbeing. We develop strategies to increase equitable access to year-round indoor and outdoor active living and play opportunities that meet the evolving and diverse needs of Calgarians.
Our customers
Calgarians of all ages and skill levels with an emphasis on fostering accessibility and inclusion
Families with children 
Youth 
Equity-deserving groups
School boards and educational, 
Sport
Recreation
Social and community organizations
Our partners
Recreation providers (e.g., Vivo, YMCA, MNP); 
Community partners (e.g., McMahon Stadium, Calgary Outdoor Swimming Pools Association)
Social recreation groups (e.g., Calgary Minor Soccer Association)
Short-term project partners (e.g. Alberta Health Services, Sport for Life Society)
City of Calgary lines of service (e.g., Social Programs, Parks & Open Spaces).
supports social resilience, vitality and cohesion by bringing people together
participation in recreation builds confidence, promotes a positive lifestyle and improves social, physical and mental health outcomes
access to recreation opportunities helps build strong communities and influences citizen decisions on neighbourhood selection
creates a tourist destination and attracts business investment, diversifying the economy and increasing economic resilience
equitable access to recreation ensures all Calgarians have the opportunity to gather, develop skills, and pursue active living
We create, plan and deliver spaces, programs and services, providing access to aquatic, fitness, ice, sport, day camps, golf, sailing, and certification opportunities. 
With partners, we create supportive and inclusive environments, developing physical and social literacies to support lifelong participation in recreation.
service plan budget
service plan budget

| Service line | Breakdown |
| --- | --- |
| Recreation Opportunities | |
Expected 2026 performance.
Positions filled to deliver full programming and operations
2022 was 75%
Facility amenities operating at full capacity
2022 was 80%
Customers that agree City of Calgary Recreation provides good value for money
2022 was 79%
Fee assistance subsidy for low income Calgarians
2022 was 1.2M
Calgarians living within a catchment area have access to facilities with both specialized and fundamental aquatic amenities
2022 was 71%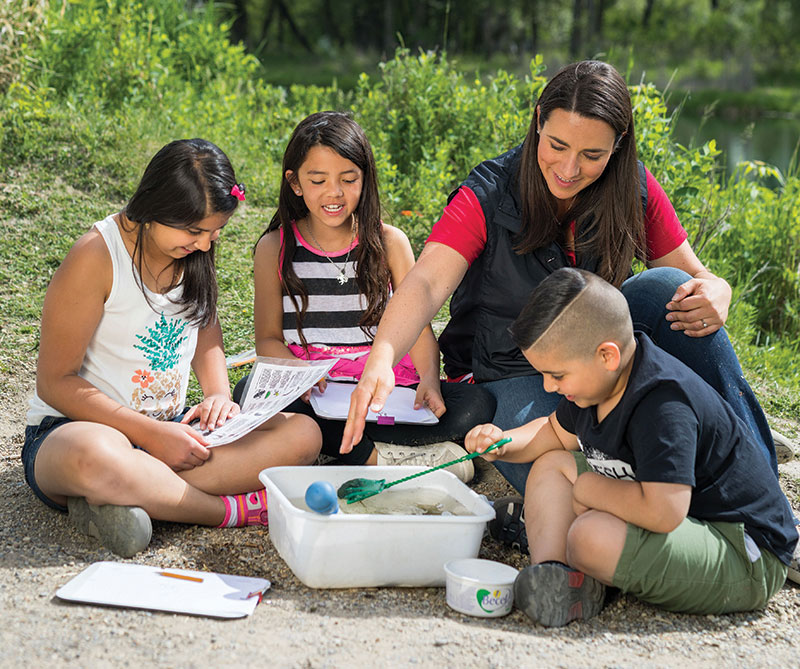 What we've heard
The 2021 Citizen Satisfaction Survey indicates public recreation is important to Calgarians, with most respondents indicating they believe it is important for The City to provide recreation facilities (92 per cent) and programs (88 per cent).
The 2021 Corporate Research on Service Lines showed Calgarians think The City should invest the same amount or more in recreation facilities (94 per cent) and programs (95 per cent).
In the 2021 Calgary Recreation Customer Experience Survey, respondents indicated they believe The City provides good value for money (79 per cent), equal opportunities to participate (78 per cent), and access to quality products, services, and amenities (77 per cent).
They believe benefits from recreation include better physical health (83 per cent), increased quality of life (78 per cent) and stronger sense of community (71 per cent).
Participate and view results of City research
What we're watching
Customers are gradually returning to recreation after provincial health orders limited availability of amenities during the COVID-19 pandemic and shifted customer participation. Sector-wide staffing shortages affect our ability to meet demand.
Demographic factors. Calgarians have changing expectations for equitable access to facilities and service delivery. Due to social and economic factors, some Calgarians experience barriers to recreation.
Infrastructure condition and capacity. Established communities are underserved with aging facilities approaching the end of their useful life. Poor condition and limited functionality mean the facilities are no longer meeting the public's expectations.
Economic factors. Calgary is experiencing a volatile economy, inflating costs for service delivery and access. More Calgarians are accessing Fee Assistance or may not be participating due to economic factors.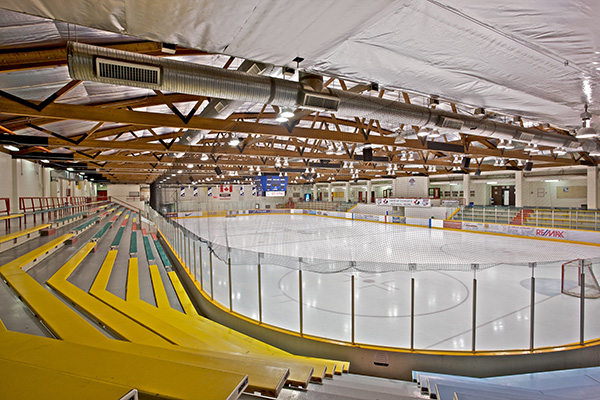 What we plan to do
We will focus on recovery from reduced service capacity during the pandemic. Returning to optimized operational levels will provide Calgarians with affordable and accessible opportunities for positive social, physical and mental health outcomes.
How we're going to get there
Offer full programming and operations by recruiting and retaining the required complement of staff to recover our workforce post-pandemic.
Return to full amenity and service hours to meet the recreational needs of Calgarians by stabilizing and recovering direct delivery of recreation opportunities post-pandemic.
Support Calgarians' ability to experience the benefits of recreation by providing a range of equitable and accessible recreation opportunities that encourage active daily living.
Deliver equitable and accessible recreation opportunities by stewarding the publicly funded recreation system to enable and support partners.
Provide sport leadership, sport partnership, sport opportunities and sport environments by progressing the Sport For Life Policy.