The City of Calgary W.O. Mitchell Book Prize
The City of Calgary W.O. Mitchell Book Prize is awarded in honour of acclaimed Calgary writer W.O. Mitchell and recognizes literary achievement by Calgary authors. Established in 1996, the W.O. Mitchell Book Prize is coordinated through a partnership between The City of Calgary and the Writers' Guild of Alberta, which administers the award as part of the Alberta Literary Competitions.
Entries are judged by an independent jury recruited by the Writers' Guild of Alberta. Shortlisted authors have an opportunity to deliver a reading. The winning author receives a $5,000 cash prize and receives the award at the Calgary Awards Presentation in June.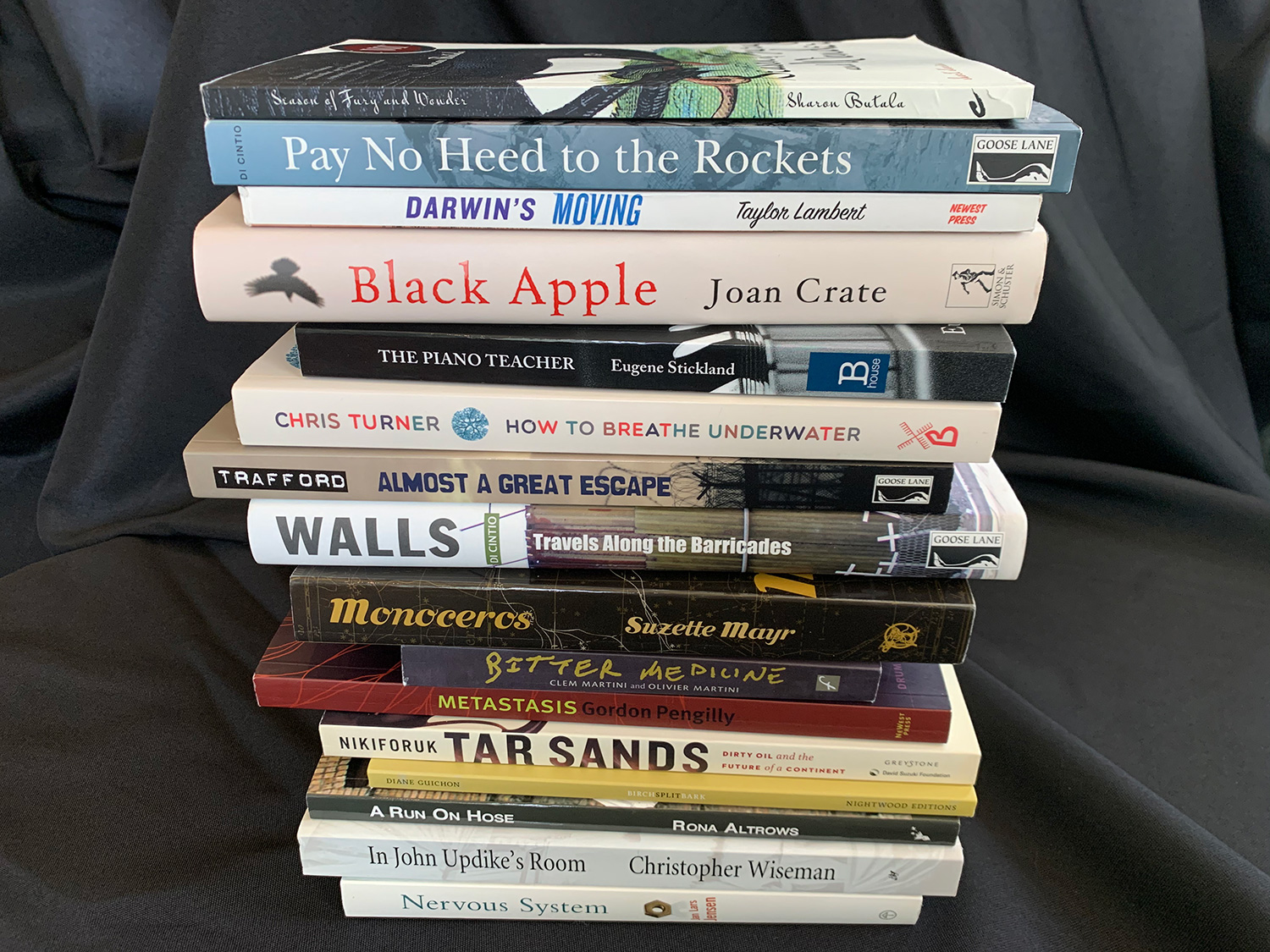 Submission dates - October 11 to December 31, 2022.
Shortlisted authors - Opportunity to deliver a reading in mid-April 2023.
Prize winner - Award with $5,000 presented at the June 2023 Calgary Awards.
Eligible books must have been published anywhere in the world between January 1 and December 31, 2022.
The author must have lived (permanent address) in Calgary for a minimum of two years, as of December 31, 2022.
The following types of writing are eligible: fiction, poetry, non-fiction, children's literature or drama.
Self-published books with an ISBN are eligible.
The following types or writing are not eligible: multi-author anthologies, cookbooks, guidebooks, textbooks, technical manuals, bibliographies and works of a purely academic or scholarly nature. Books of fewer than 48 pages (except children's literature), books that are not written in English or French, multi-authored books (if any one of the authors is not a Calgarian), and reprints or new editions of previously published books are also not eligible.
If, in the opinion of the jury, no work in this competition merits an award, no award will be given. In all cases the jury's decision is final.
Submissions for The City of Calgary W.O. Mitchell Book Prize are accepted in accordance with the Alberta Literary Competitions timelines, which run October through December of the award year.
Entry forms must be submitted online at Writersguild.ca no later than December 31, 2022. Printed forms may be requested if entrant is unable to access the online form.
A $30 fee per title must accompany submissions. Credit card payment is available through the online form, or cheques payable to the Writers' Guild of Alberta are accepted.
Five copies of each book entered must be mailed to The Writers' Guild of Alberta, postmarked no later than December 31, 2022.
Entries may be submitted by authors, publishers, or any interested parties.
Ineligible material will not be returned.
Send books and cheques (if applicable) to:

The Writers' Guild of Alberta
Percy Page Centre, 11759 Groat Road NW
Edmonton, AB T5M 3K6
For more information or to submit a publication, contact the Writers' Guild of Alberta, call 1‑800‑665‑5354 or visit www.writersguild.ca.
My Mother, My Translator
Jaspreet Singh
In 2008, Jaspreet Singh made a pact with his mother. He would gladly give her the go-ahead to publish her significantly altered translation of a story from his collection, Seventeen Tomatoes, if she promised to write her memoirs. After she died in 2012, he decided to take up the memoir she had started. My Mother, My Translator is a deeply personal exploration of a complex relationship. It is a family history, a work of mourning, a meditation on storytelling and silences, and a reckoning with trauma—the inherited trauma of the 1947 Partition of India and the direct trauma of the November 1984 anti-Sikh violence Singh experienced as a teenager.
Tracing the men and especially the women of his family from the 1918 pandemic through the calamitous events of Partition, My Mother, My Translator takes us through Singh's childhood in Kashmir and with his grandparents in Indian Punjab to his arrival in Canada in 1990 to study the sciences, up to the closing moments of 2020, as he tries to locate new forms of stories for living in a present marked by COVID-19 and climate crisis.