2023 Calgary Awards recipients
Congratulations to the 2023 Calgary Awards recipients!
---
Through their exceptional achievements and contributions, these Calgarians and organizations make life better in Calgary.
Incredible Happens Here
Click on each award to see photos, biographies, and videos.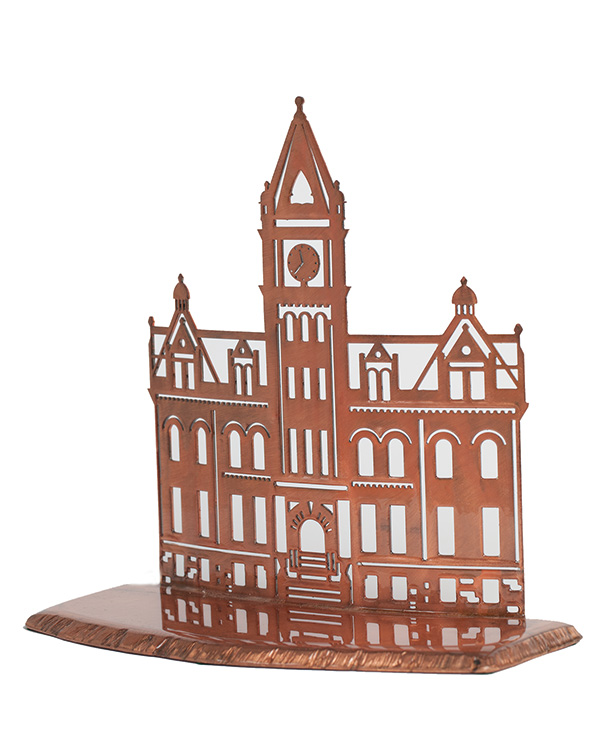 2023 Calgary Awards presentation
---
The 2023 Calgary Awards were presented on Wednesday, June 14 at 7:30 p.m.
Garden Loft
Seniors are one of the fastest-growing populations, and many wish to remain living at home. Declining physical abilities can make living in a typical house difficult, and sometimes dangerous. Until now, the only available option has been a premature move into a retirement home or lodge that is safe and accessible but isolated from family and friends, and with a communal-living setting that many people do not like. Garden Loft solves this problem. It is a prefabricated living unit that can be craned into the backyard of a single-family residence or grouped together into small-scale villages on larger pieces of land.
Garden Lofts feature an accessible interior specifically intended to enable seniors to live independently, while remaining close to family and friends. Garden Loft is also an excellent option for people with a wide variety of disabilities who require a quasi-independent and quiet living environment close to family support.
Garden Lofts are wheelchair accessible with an access ramp, zero step entry, wide doorways, accessible paths of interior travel and turning circles in the major rooms. The unit has over 15 additional safety and support features that help enable someone with differing abilities to continue living on their own. These features are seamlessly integrated into the design of the interior so that the resident, and their visitors, aren't constantly reminded that they are in an 'accessible living space'.
Garden Loft is also cost effective. As a prefabricated unit, it can be sold and moved to another property when no longer needed. This allows the resident to recoup a significant portion of their original investment to purchase a unit. The net result is that living in a Garden Loft can end up costing much less than cumulative rent paid over multiple years to live in a retirement home.
Garden Loft video profile
City of Calgary W.O. Mitchell Book Prize
---
Suzette Mayr for The Sleeping Car Porter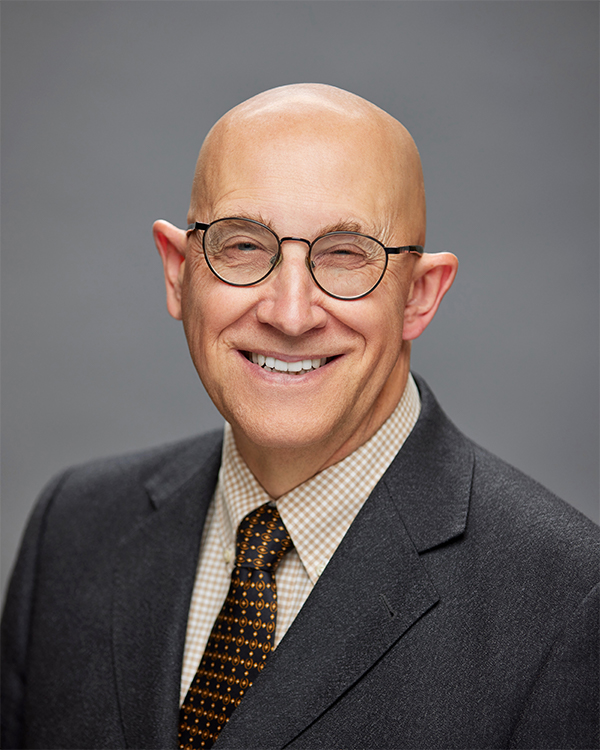 Suzette Mayr's sixth novel, The Sleeping Car Porter, is a historical fiction set in 1929 that takes readers on a delirious, luxury express train ride from Montréal to Vancouver, with an unscheduled and fateful stopover in the Rocky Mountains because of a mudslide. At the centre of the narrative is R. T. Baxter, a black train porter who is also a closeted gay man still in love with his former porter-instructor Edwin Drew. Baxter grapples with the many small and not-so-small humiliations of his job, all with the goal of achieving his dream to be a dentist, to find love, and to live a life that is his own.
Mayr's attempt to retrieve lost black and queer Canadian history, The Sleeping Car Porter is a journey through history, longing, and belonging, and is at its heart an ode to black joy, queer joy, and kinship. It shines a light on the formerly peripheral figures who are key to Canadian cultural history. Suzette Mayr published her first book in 1995, and teaches creative writing at the University of Calgary. The Sleeping Car Porter won the 2022 Scotiabank Giller Prize, and is a finalist for the inaugural Carol Shields Prize for Fiction.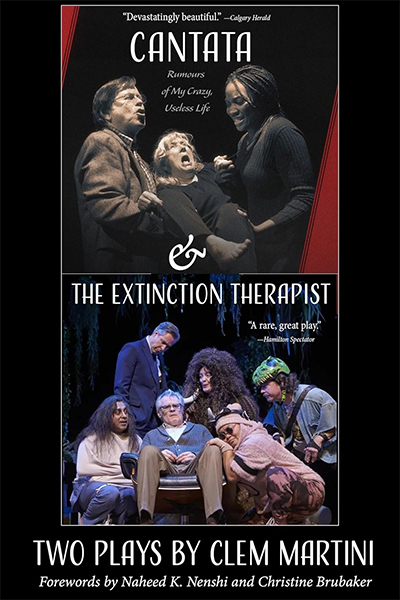 Suzette Mayr video profile
Community Achievement Award: Arts
---
East Side Dance Festival Society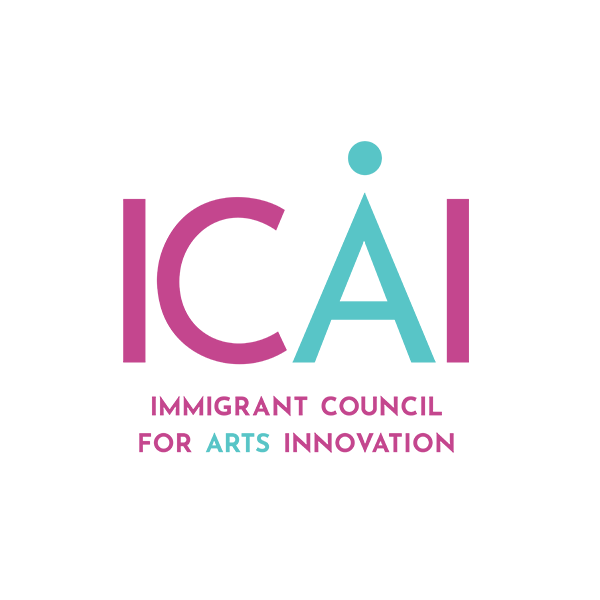 The East Side Dance Festival Society is removing barriers that prevent access to arts education, with volunteers working tirelessly to lay the groundwork for any youth wishing to tap into their desire to dance.
The East Side Dance Festival volunteers raise funds to plan and provide dance education to youth across the city. Through their efforts youth are connected to dance programming within their public schools, receive training and mentorship from Calgary dance artists, have access to scholarships and bursaries, and free after school programming. Additionally, the volunteers have extended their organization to include providing professional development for public school teachers.
The group organizes an annual pinnacle event each year that enables the young performers to share their talents with friends, family members and the public. Through these actions, the East Side Dance Festival Society is allowing youth to share their passion in a non-competitive, inclusive environment.
Accessing arts education can be life changing, the opportunities that the East Side Dance Festival Society provides allow young people to explore, experiment, and become active creators and participants. By creating an inclusive space for youth to take part in the art of dance, they also experience mentorship, healthy relationships, and authentic learning experiences. Through these valuable experiences, the East Side Dance Festival Society is building the next generation of artists, arts patrons, and arts appreciators in Calgary.
East Side Dance Festival Society video profile
Community Achievement Award: Calgarian of the Year
---
Usman Tahir Jutt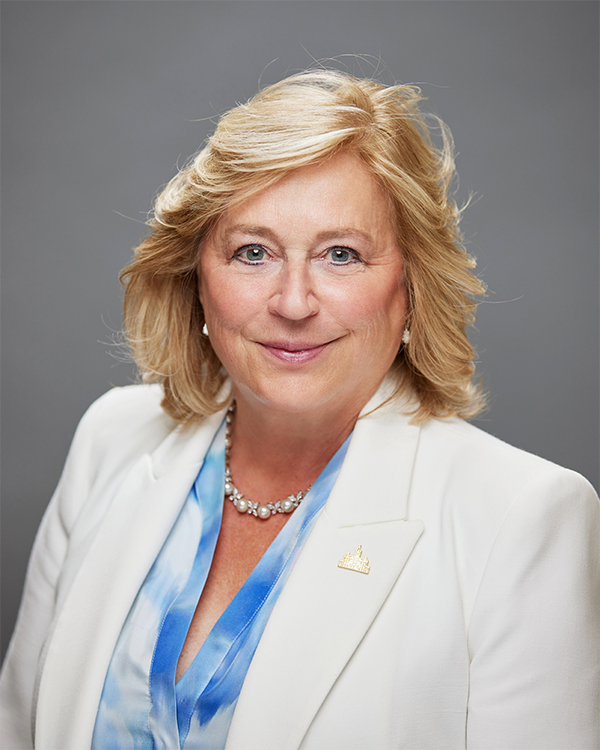 Usman Tahir Jutt does not like to be in the spotlight. He'd prefer to leave that role up to the players on Calgary's newest professional basketball team, Surge, of which he is Chair. Instead, he works tirelessly behind the scenes supporting youth, sport, and young women through his business, community work, volunteer time, and philanthropy.
Whether it is providing leadership opportunities and mentorship to 244 youth he employs at the McDonalds restaurants he owns; empowering women at Chirp Foods, where, as CEO, he hired an 80 per cent female executive team; or implementing a maternity leave top-up and subsidized childcare at Chirp, his actions lead to a better quality of life for Calgarians, now and into the future.
Usman has not stopped giving since he moved to Calgary in 2003 and became the youngest McDonald's owner/operator. When the COVID-19 pandemic hit, he started the social media campaigns #3Things4Neighbours and 12 Days of Giving, plus donated to and promoted 14 non-profits, encouraging Calgarians to help others in times of crisis.

He helped raise hundreds of thousands of dollars for numerous boards, including the Board of Contemporary Calgary; Ronald McDonald House; and the Calgary Public Library Foundation. He drove donations for Alberta's first mental health park to be built in Calgary, by tripling public donations, and personally contributed significant funds to a first-of-its-kind fitness park at Jack James High School.
Usman continues to be a leader in convincing Calgarians to step up along with him, to make Calgary better for everyone.
Usman Tahir Jutt video profile
Community Achievement Award: Community Advocate-Individual
---
Meenu Ahluwalia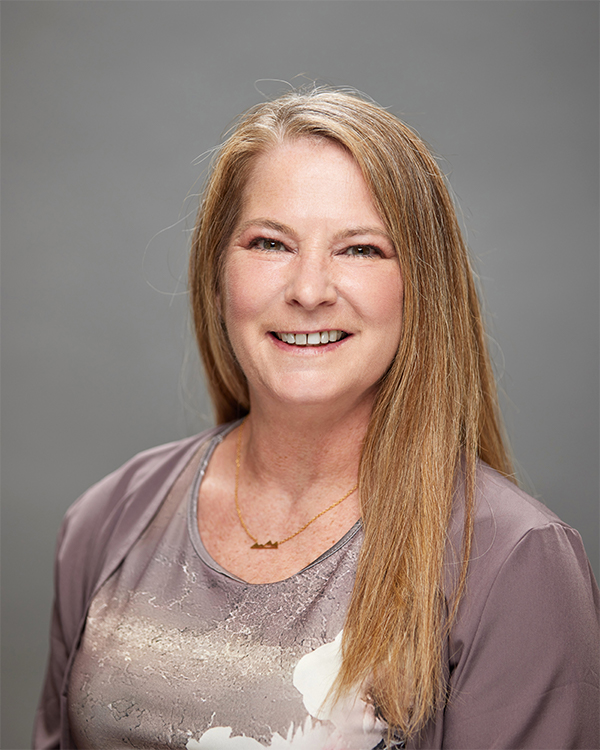 An accomplished lawyer, community volunteer, mentor and founder, Meenu Ahluwalia is a person of action. When she sees a need, she is compelled to act.
Meenu's experiences, coming from an immigrant family, shared by many Calgarians, drive her to be heavily involved in the greater community.  Early in her legal career, Meenu volunteered with Calgary Legal Guidance and the Canadian Bar Association-Alberta South. She then moved onto nonprofit board roles starting at Momentum and then at YMCA Calgary. Travelling to Bogota, Colombia, to see the work of the Bogota YMCA-Alberta YMCA partnership left an indelible mark on her and a desire to continue impactful community leadership in Calgary.
Meenu's personal mission is to support, empower and gain visibility for women, families, racialized and immigrant communities. She was a co-founder board member of Punjabi Community Health Services Calgary, a social services agency which addresses stigma to reduce cultural and religious barriers to those seeking support and resources in the areas of addiction, mental health, and domestic violence. Through PCHS Calgary she helped build bridges between organizations and government for a collaborative approach to social services.
In 2022, Meenu's work continued as co-founder board member of the South Asian Inspiration Awards, which galvanizes the community to celebrate the helpers, leaders and change makers.
Meenu is a recipient of several community service awards herself, including the 2022 Women in Law Leadership Alberta Award-Leader in Community Service; the 2020 Department of Justice National Award-Humanitarian Excellence for Community Service; and the 2020 Law Society of Alberta/Canadian Bar Association Distinguished Service Award for Community Service.
Meenu's next ambition is to set up accessible and affordable family mediation services, supporting families navigating challenging times.  Her personal motto is "Trying, always trying," reassuring Calgarians she will never give up on helping to improve our community.
Meenu Ahluwalia video profile
Community Achievement Award: Community Advocate-Organization
---
Centre for Sexuality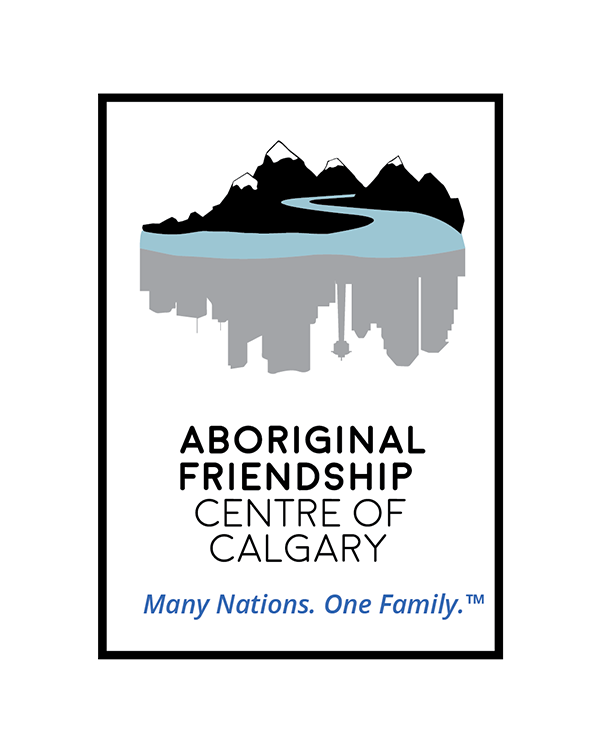 The Centre for Sexuality (C4S) is an open and accepting sexual health and identity resource for individuals, families, and communities in Calgary and surrounding communities.
More than 50 years ago, a dedicated and visionary group of women came together to ensure that people had support and reliable information about their reproductive health. To this day, C4S has led the way as a tireless advocate for sexuality, healthy relationships, human rights, gender identity, sexual orientation, equality, and consent.
C4S has grown in tandem with their community impact. In 2022, C4S received funding from the federal government to adapt their Relationships and Sexual Health Education program to better meet the needs of 2S/LGBTQ+ and Indigenous communities, as well as people with developmental disabilities.
Other notable contributions to the Calgary community include an expansion of virtual services that provide a safe space, activities and counselling tailored to 2S/LGBTQ+ students; speaking up for systemic change to create equity for gender diverse people; and advocating for and providing the monkeypox vaccine.
Centre for Sexuality has been a safe and reliable resource and support for thousands of individuals, organizations, and communities. Their work continues to play a critical role in the lives of Calgarians.
Centre for Sexuality video profile
Community Achievement Award: Education
---
Chantalle Bourque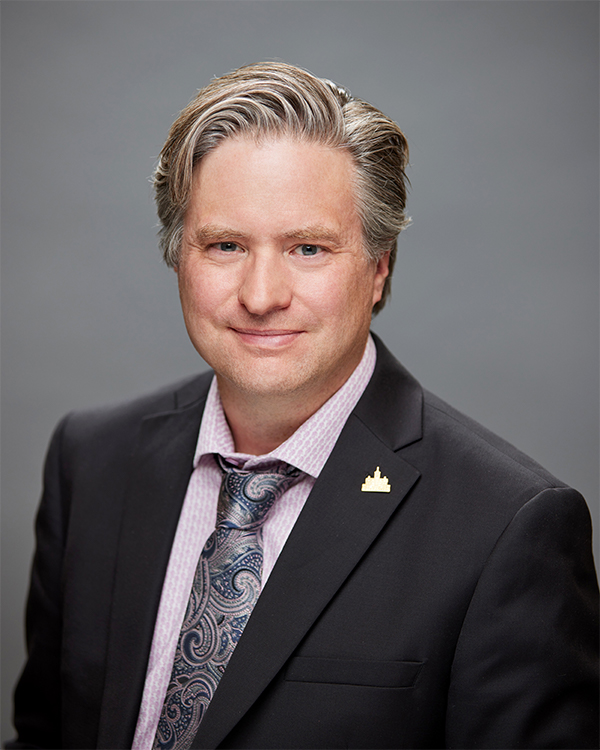 At the Calgary French and International School (CFIS), teacher Chantalle Bourque goes above and beyond to afford her students every possible opportunity to learn and grow.
Whether it is working as CFIS' Round Square representative, creating global opportunities for students through the school's travel studies program, building international connections with other educators, or offering countless hours of mentorship for students, she embodies what every educator should strive for.
Chantalle is committed to creating a respectful and safe environment for all. Through leading two Equity, Diversity and Inclusion committees for staff and parents, she strives to infuse principles of peace and understanding that are imperative to making the world a better place.
She forges new paths for students to learn about history from a different lens, allowing them to better understand our past. She encourages students to find new ways of making progress and creating change in the communities that surround them.
Chantalle's many astounding qualities include global mindedness, the ability to spark student creativity and action, an ongoing quest to make learning relevant, and her bravery to build a better world for the next generation. She is a world-class educator in Calgary who brings perspective, kindness, wisdom, to people around her, making a positive difference for young people.
Chantalle Bourque video profile
Community Achievement Award: Grant MacEwan Lifetime Achievement
---
Elder Dr. Reg Crowshoe and Elder Rosemary Crowshoe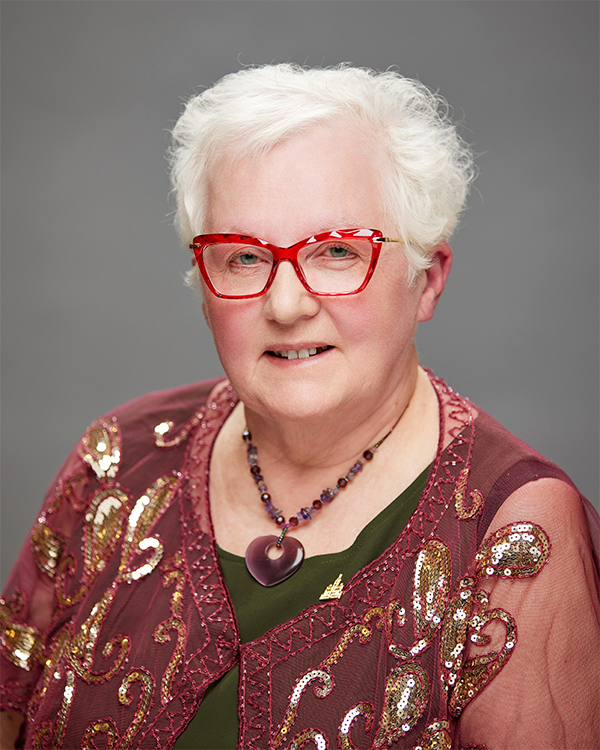 Elder Dr. Reg Crowshoe and Elder Rose Crowshoe from the Piikani First Nation are bridge builders and agents of systemic change.
Together, Elders Reg and Rose have made significant contributions to the preservation and celebration of Blackfoot culture; both on the Nation and in the city of Calgary. They are at the forefront of establishing new and more appropriate ways of working with Indigenous people. For example, they have forged industry partnerships that align with the spirit and intent of the Truth and Reconciliation Commission and the values of the United Nations Declaration on the Rights of Indigenous Peoples.
The Crowshoe's focus on respectful understanding of both Western and Indigenous ways of knowing. Their involvement extends beyond cultural activities and awareness, but moves towards the deeper, more complex work of identifying, reflecting, analyzing, honoring, and articulating the remarkable differences and similarities to create respectful change.
Elders Reg and Rose were awarded The Order of Canada in 2022. Their contributions to Calgary arts, business, social and cultural environment, and education are numerous and include involvement with Making Treaty 7; setting the Alberta Energy Regulator on a path of understanding; The Calgary Stampede Interpretive program for over 20 years; providing spiritual and cultural knowledge for the University of Calgary's Solar House Decathlon project, known as Spo'pi, and United Way Indigenous Steering Committee.
Elders Reg and Rose are traditional grandparents to many across the globe; providing support and guidance and opening "windows and doors" to create and rebuild relationships with Indigenous communities in ethical space and sanctified kindness.
Their contributions continue to be pivotal to this shift and will positively impact Calgary and Canadian society for generations.
Elder Dr. Reg Crowshoe and Elder Rosemary Crowshoe video profile
Community Achievement Award: Heritage
---
Josh Traptow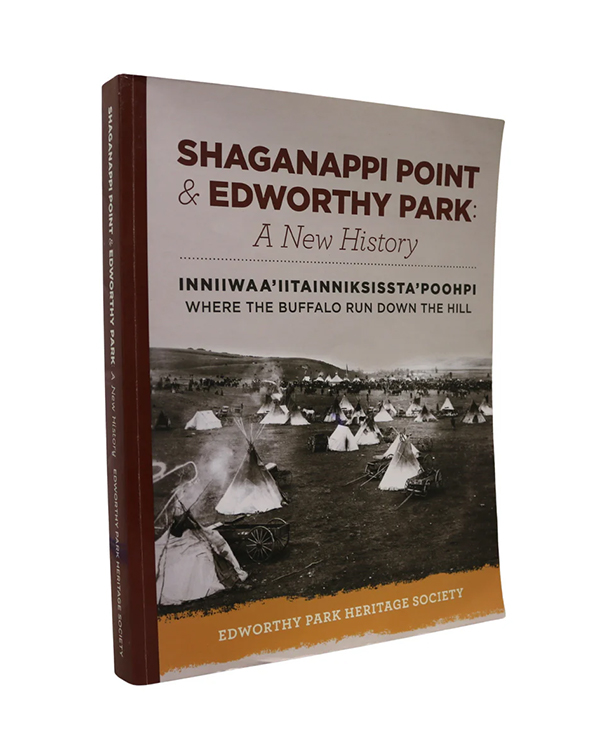 As Chief Executive Officer of Heritage Calgary, a charitable civic partner of The City of Calgary, Josh Traptow has poured his energy into educating and promoting heritage to fellow Calgarians, with a focus on research, education, and preservation of the shared heritage across our city.
To Josh, heritage and history mean more than just places, dates, or buildings. It is the stories of people who bring these places to life and make them important for Calgarians today and tomorrow. Josh works with many organizations whose mandates are to promote historical awareness, including the Government of Alberta's Alberta Historical Resources Foundation and the Calgary Stampede's Western Agriculture Heritage committee. In 2012, he was awarded the Queen's Diamond Jubilee Medal and in 2023, he received the Queen's Platinum Jubilee Medal for his contributions to his community and Canada.
A pinnacle example of Josh's work was the development of the Naming, Renaming, Commemoration, and Removal Handbook, a tangible instance of Heritage Calgary's commitment to inclusion and equity. He ensured that the process began with an Indigenous Sharing Circle. This opportunity enabled citizens and communities across Calgary to participate throughout the project.
Josh's work through Heritage Calgary has inspired a new mindset around what history means, enabling Calgarians and communities to perceive themselves in our city's broader history as we collectively move along our journey of reconciliation. Josh's advocacy and contributions to the awareness and preservation of our city's heritage and history will have an impact for generations to come.
Josh Traptow video profile
Community Achievement Award: Social Impact-Business
---
inclusion FACTOR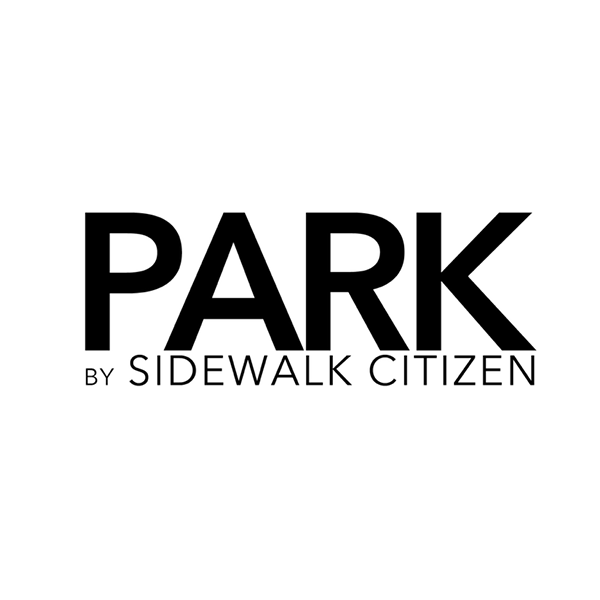 Diversity, equity, and inclusion (DE&I) are imperative to attract and retain talent in today's business world. However, many organizations do not know how to translate their vision into measurable DE&I tactics and strategies.
Enter Elise Ahenkorah, Founder and Principal Inclusion Strategist of inclusion FACTOR. Elise helps organizations unleash their talent's potential by designing spaces where all employees can contribute, innovate, thrive, and collaborate.
Through inclusion FACTOR, Elise guides organizations to build workplaces where everyone is respected, valued, and heard through data-driven DE&I audits, training, e-learning tools, debiasing talent acquisition efforts, strategic partnerships, and practical leadership expectations to ensure leaders are role-modelling DE&I values in their daily behaviours to attract and retain Canada's increasingly diverse talent pools.
Some of inclusion FACTOR's clients are Bayer Canada, IBM, Waste Management Inc., the City of Toronto, the Calgary Police Commission, McGill University, and Holt Renfrew – to name a few. Her consulting leadership has been recognized by the UN of Canada, Loreal Paris Women of Worth, Avenue Calgary Top 40 Under 40, and the Calgary Chamber of Commerce.
Elise is also the creator of #shemeets - a non-profit organization dedicated to supporting the next generation of women of colour entrepreneurs to contribute to Canada's innovation and entrepreneurship ecosystems. After four years of its inception, #shemeets has engaged more than 7000 women of colour across Canada through annual programming. In addition, it has raised $120,000 to help women of colour entrepreneurs build their ideas into reality through microgrants.
Through inclusion FACTOR and #shemeets, Elise is blazing a path for all to contribute to Calgary's entrepreneurial and innovative competitiveness.
inclusion FACTOR video profile
Community Achievement Award: Youth
---
Jeanae Elisha C. Ventura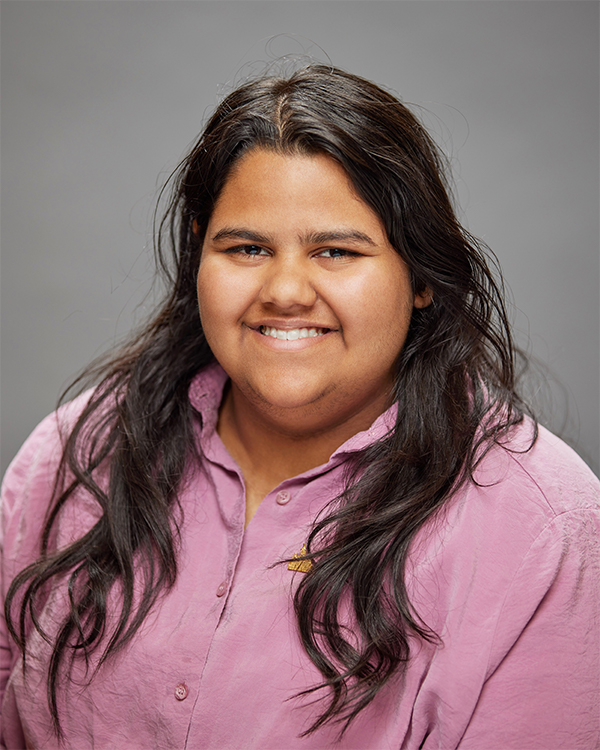 When four-year-old Elisha Ventura was living in the Philippines, she was oblivious that her charitable acts and positive spirit would lead to a path of helping others.
Now 13 years old, Elisha is a humanitarian who has donated her talents, energy, and "giving back" philosophy to 24-hour food drives, supporting the Kids Cancer Care Foundation, helping citizens affected by COVID-19, raising funds for the homeless and other causes here in Calgary.
Elisha's positivity, passion, and 'zest for life' are personal hallmarks that drive her need to affect community change.
She has used proceeds from her singing events to purchase and fill 80 'Noche Buena' food hampers, which were delivered to less-fortunate families in the Philippines so they could enjoy Christmas with their loved ones.  She also headed a toy drive at Christmas, collecting almost 4000 toys to benefit sick children for the Alberta Children's Hospital Foundation.
Elisha also advocates for diversity and inclusion. She spoke at the One Girl Empowerment event in Calgary, shared Childhood cancer awareness, was featured in a local media article for Asian Heritage Month 2021 highlighting the rich heritage and contributions of Asian Canadians in Calgary, participated in Fiesta Filipino, is a member of the Young Canadians since 2018, and was a global nominee for the IdealMe Enrichment Foundation Humanitarian award.
Elisha's spirit, her drive to help the less fortunate, and her love of singing and sharing this talent with others have made a positive impact on so many.
Jeanae Elisha C. Ventura video profile
Environmental Achievement Award
---
Carbon Upcycling Technologies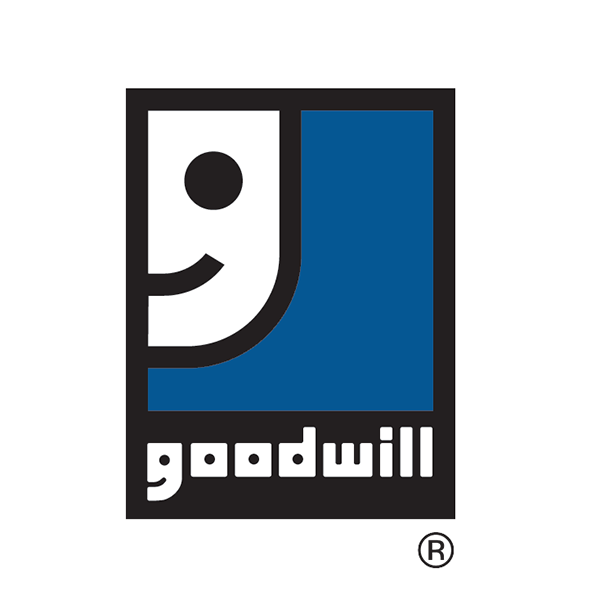 Carbon Upcycling is a waste and carbon utilization company unlocking the next frontier of circular materials by transforming waste from one industry into valuable materials for another.
Carbon Upcycling produces cement replacements used to offset the carbon emissions associated with concrete. Traditionally, byproducts from coal and steel production are used to replace a portion of cement in concrete, but recently supply has dwindled as the coal and steel industries pursue their own decarbonization efforts, thus creating a need for cement replacement to be made from alternative materials.
Carbon Upcycling's proprietary carbon utilization reactor can produce cement replacements from a variety of alternative byproducts or natural minerals, including clays, glass, natural pozzolans, alternative steels and more.
Their process begins by sourcing waste material as feedstock. The material is fed into their reactor and mechanically exfoliated, maximizing its surface area. While being exfoliated, CO2 is added, where it's absorbed into the feedstock. Once the CO2 has bonded with the material, it's stored in a silo to then be distributed to customers.
Carbon Upcycling is partnered with BURNCO, a ready-mix producer in Calgary, to upcycle landfilled fly ash, a byproduct of coal production, into a cement replacement. Together, they have reduced the cement and the carbon intensity of concrete in Calgary's sidewalks, home foundations, a large pathway at the Telus Spark's Brainasium Outdoor Park, and even gutter systems at the Calgary Zoo.
The company recently received funding from Emissions Reductions Alberta to support the commercial deployment of two commercial-scale carbon capture and utilization reactors in Alberta.
Carbon Upcycling Technologies aligns with the City of Calgary's initiative to reduce pollution and divert waste from landfills through upcycling byproducts. In this way, industrial waste is upcycled, a circular economy is promoted, and we become one step closer to a more sustainable future.
Carbon Upcycling Technologies video profile
International Achievement Award
---
Dr. Kristina Rinker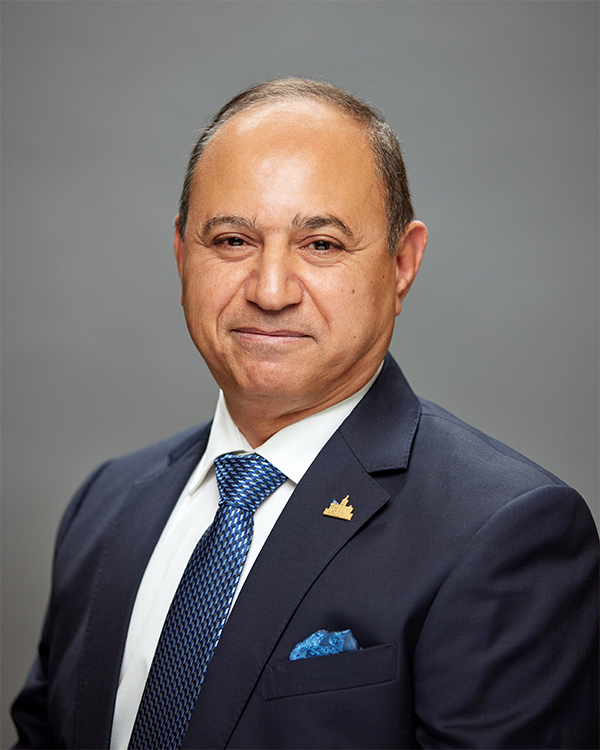 Dr. Kristina Rinker is a professor in biomedical engineering at the University of Calgary and chief scientific officer/co-founder of Syantra Inc.  Her work demonstrates excellence and innovation in Calgary's technology sector and has received international recognition.
Syantra is a precision biotechnology company with a new way of blood testing, which enables detection of complex diseases like cancer at early stages. Syantra's flagship product is a blood test for breast cancer, the Syantra DXTM Breast Cancer test, which is now available as a private pay test across Canada. Using proprietary technology, the test quantifies a panel of biomarkers in whole blood and uses custom software developed with machine learning to interpret the data and provide a result. Blood is collected by mobile or physical blood collection providers and shipped to Syantra's accredited lab in Calgary for processing. Syantra is the only one with this platform in the world.
Syantra was the winner of the One To Watch award presented by the A100, as part of the Start Alberta Tech Awards in 2021. Dr. Rinker was named a Parex Innovation Fellow at the University of Calgary 2018-2020 and a Peak Scholar Nominee in 2017.
Dr. Rinker has held numerous key positions in the biotech field. She is a key player in the Calgary biotech/innovation/diversification ecosystem including co-founding the not-for-profit organization BiohubX to support growth of the life science industry in Calgary and Alberta. Her work in developing the Syantra DXTM Breast Cancer blood test promises to change the current standard of breast cancer care for women, and is bringing international recognition to Calgary, with the potential to save millions of lives around the world.
Kristina Rinker video profile
2023 Calgary Awards nominees
---