2022 Calgary Awards recipients
Congratulations to the 2022 Calgary Awards recipients! These amazing individuals share their passion, knowledge, and focus to the betterment of our city, while blazing trails for others to follow.
The Community Achievement Awards
---
Xstine P. Cook
Arts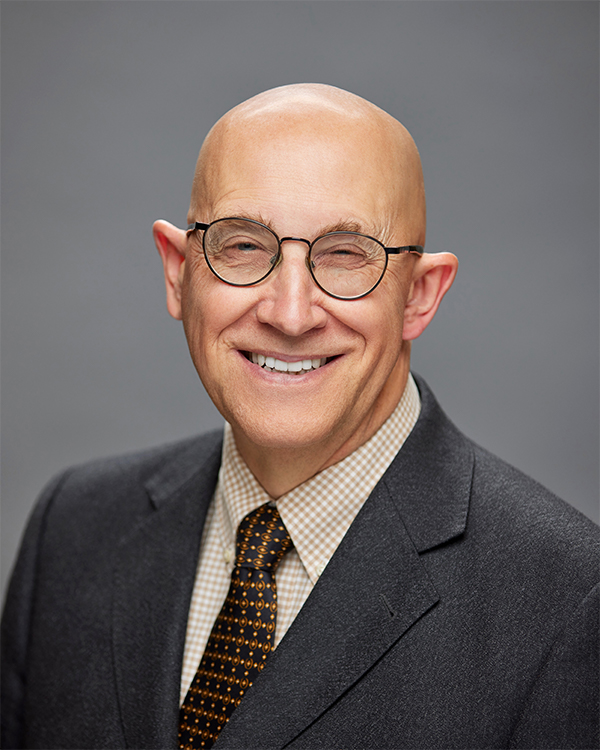 For over thirty-five years, Xstine Cook has created genre-defying art and artistic opportunities for the artists, students and regular citizens of Calgary, Canada and the world. She believes that everyone can be touched, inspired, and transformed, by art. As founder and artistic director of Calgary Animated Objects Society (CAOS), she initiates Calgarians into the magic of puppetry, mask work, and animation. Through CAOS, Xstine creates innovative art and films, while mentoring others. She builds scholarship and educational programs to bring the arts to kids, to inmates in correctional centres, and to the public. Most recently, under her leadership, a group of Grade 9 students worked with a Blackfoot Language teacher to create 90 animated films, a resource available for all to learn the Blackfoot Language. Xstine is also a co-founder of Green Fools Theatre. As founder and co-artistic director of the Festival of Animated Objects, Xstine has provided a stage for diverse Alberta creators to showcase their work, collaborate with international colleagues, and connect to the public. An accomplished multi-disciplinary artist, Xstine is a master mask-maker, film-maker, community activist, and educator. Xstine Cook's devotion to building community through radical acts of creativity continues to inspire Calgarians of all ages and abilities to participate, promote, and contribute to a stronger arts community.
Jane Wachowich
Citizen of the Year
Jane Wachowich is the founder and Executive Director of Youth Centres of Calgary (YCC). For a few important hours a day, YCC offers a free after-school "home away from home" with healthy meals, homework help, sports, music lessons and mentorship to kids in SE Calgary. A lawyer and businesswoman, Jane had the vision of helping youth thrive and breaking from the cycles of poverty. With her own money she bought a house in Ogden, rezoned it into a youth centre, then set up a charitable organization. YCC opened its doors in 2019, with 45 kids coming every day to its safe and inviting space.  At the start of the pandemic, Jane realized from principals and social workers that school closures prevented students from accessing food and other crucial resources. Using YCC Ogden as a hub, she and 200 volunteers began distributing commercial kitchen lunch bags and much needed groceries for curbside pickup. The program expanded, with daily deliveries to 10 neighbourhoods most hard-hit by the pandemic. YCC partnered with agencies like Meals on Wheels, Calgary Flames Sports Bank and Calgary Reads to provide groceries, prepared meals, sports equipment and books to kids and families who came daily for a lunch bag and so much more. In late 2021 YCC reopened the doors of its afterschool oasis to youth and have adapted ongoing to the fluid pandemic environment. With plans to open centres in other underserved communities, Jane is continuing her vision of creating safe, nurturing spaces for youth in Calgary.
Commerce - The Commerce Award was not presented.
Lanre Ajayi
Community Advocate - Individual
As a multidisciplinary artist and community advocate, Lanre Ajayi uses his talents to educate and engage Calgarians. He came to Canada in 2015 from Nigeria and made Calgary his home. His desire to create a platform to showcase his new surroundings was so strong that he invested his own time and resources. He started a YouTube channel called My City Speaks To Me, creating stories about Calgary's people, showcasing businesses, and promoting festivals. He founded Ethnik Festivals Association, with artist mentors running art-related programs for youth and adults, such as filmmaking, fashion design and songwriting. Through the association, Lanre also produced festivals featuring local and international Afro-Canadian talents, for all Calgarians to engage in. Lanre also engages himself in events and issues that are affecting Calgarians. To show support to postal workers making deliveries during the pandemic, Lanre started wiping down community mailboxes in his neighborhood. His actions were recorded and posted on social media, which inspired other Calgarians to take on the challenge. He also produced a documentary in tribute to Calgary cab drivers, who also provided an essential service. In 2021 Lanre organized and hosted a debate for the mayoral candidates of the municipal election, which was held at the Central Library with nine candidates in attendance. Lanre's volunteer contributions speak volumes about his passion for connecting Calgarians through art and culture, resulting in him being named as Top 25 Canadian immigrants for the year 2021.
Sagesse
Community Advocate -
Organization
For more than 30 years, Sagesse has empowered people of all backgrounds to disrupt structures of abuse by creating environments for people to heal and lead safe, healthy lives. With innovation as the cornerstone, Sagesse works to make a difference through abuse intervention and prevention programs. From its beginnings, Sagesse has committed to peer support programs as the best way to eliminate power differentials and support those impacted by abuse. Sagesse has its roots in Calgary, and works in more than 50 communities across Alberta, either directly providing service or partnering with agencies to deliver programs. Sagesse is the backbone agency for the Calgary Domestic Violence Collective and Alberta's provincial IMPACT initiative. Through those collectives Sagesse stewards the creation of a vision and strategy to mobilize largescale change and to advance policies towards eradicating domestic and sexual abuse. While the impact of Sagesse's work can be quantified based on clients served (more than 430 in 2021) or volunteers engaged (143), the individual stories tell the true tale of the organization's success. The work of Sagesse is critical in helping people who have been impacted by domestic abuse, and in making future changes that will stop the violence before it begins.
Dr. Turin Chowdhury
Education
As an Associate Professor in the Department of Family Medicine and Department of Community Health Sciences in the Cumming School of Medicine at the University of Calgary, Dr. Turin Chowdhury strives to improve unmet needs and access to healthcare for immigrants and refugees through the lens of equity, social justice and community development. He leads his program of research through efforts of equitable and empowered involvement of communities in research and knowledge mobilization activities. Dr. Chowdhury also is a founding member of Newcomer Research Network (NRN), which brings together University of Calgary researchers from all disciplines who are interested in newcomer-related issues, along with community-based service provider organizations, policy makers, and the grassroots community. NRN promotes a mutual and meaningful exchange of knowledge between the in-the-field experience of the organizations and methodological expertise of the researchers. Dr. Chowdhury has drawn upon his diverse research methodological and clinical training to further the field of health promotion, health education, and health literacy. He also established RISE for Health, an initiative where University of Calgary students partner with immigrant community youth to plan and implement health education programs. The youth participants learn about the social, economic, and environmental determinants of health and use that information to become health and wellness ambassadors in their community. Dr. Chowdhury is an inspiration to not only the immigrant and refugee community but to all Calgarians, for his dedication to a community-centric approach in providing equity-focused health and wellness education.
David Este
Grant MacEwan Lifetime Achievement
Dr. David Este's work on racism and anti-Black racism is considered groundbreaking in both academic and advocacy circles. Since joining the Faculty of Social Work at the University of Calgary in 1992, his research has tackled issues such as immigrant settlement and adaptation, HIV service needs, and underemployment and discrimination faced by women and youth. Dr. Este has written 6 books along with numerous chapters and academic journal articles. He has provided expertise, historical context and innovative solutions on a number of committees, including Wood's Homes Research Advisory Committee, HIV Community Link and United Way of Calgary Diversity Initiative. Dr. Este collaborated on the documentary We are the Roots: Black Settlers and Their Experiences of Discrimination on the Canadian Prairies (2018), which features excerpts from his interviews with descendants of the first settlers in Alberta. This documentary received numerous awards including the 2018 Governor General's History Award for Excellence in Community Programming and was shown at prestigious film festivals. Dr. Este continually shares his passion for social justice by generously mentoring students over the years. He has received numerous awards and nominations for excellence in teaching, as well as for community service and lifetime achievement. Dr. Este has raised awareness and offered solutions to issues faced by refugees, immigrants and those impacted by racism and anti-Black racism, inspiring others to challenge inequities and make changes.
Madisen Hvidberg
Heritage
Madisen Hvidberg is part of a new generation of archeologists who are using technology and digital tools to preserve our history in ways never imagined before. Completing her PhD in Archeology at the University of Calgary, Madisen's focus is digital archeology, which creates a three-dimensional photograph of a heritage site or object. Digital heritage files can be used to monitor a site, share an object around the world, or allow individuals to visit a site without physical travel to the location. An example of this work includes a 3-dimensional digital archive of the Stampede Elm at the Calgary Stampede grounds. Should the physical tree be destroyed or relocated in the future, the digital scans help the tree survive virtually. Digital captures, such as the Stampede Elm, the old Inglewood Bridge and the Blackfoot gallery at the Glenbow Museum, contribute to preserving Calgary's history. Madisen's PhD research is also helping to advance the use of digital heritage preservation techniques for addressing social justice issues. She currently plays a key role in a community guided project focusing on the digital preservation of three Indian Residential Schools still standing in Alberta. Using the digital models created from this research, she is working with Indigenous partners to develop lesson plans for teaching residential school history in Alberta schools. Madisen's contributions will ensure that this history continues to exist in the collective memory of Canadian society for generations to come. Madisen is dedicated and committed to the preservation of Calgary's heritage and sharing it with others.
Alexander Greco
Youth
Sponsored by University of Calgary
Through his fascination with robotics, Alexander Greco is a leader, innovator, and advocate for Science, Technology, Engineering, and Math (STEM) education for young people. Alexander's award-winning robotics team has represented Calgary at regional tournaments and world championships through FIRST Robotics, a global program that challenges students to design and build complex, custom fabricated robots. Alexander was appointed to serve on the national FIRST Robotics Canada Youth Council in 2020. Through his Council work in 2021, he created resources and organized initiatives to make Canada's robotics community more diverse and inclusive. At a young age, Alexander began conducting advanced academic research at the University of Calgary, where he has worked hundreds of hours in three computer science and mechanical engineering labs since Grade 9. His research experience at the University and support from his mentors led him to being chosen for a prestigious NASA internship last summer, representing Calgary among a group of talented interns from across the world, one of only two Canadians selected. Alexander has created impactful opportunities for youth underrepresented in STEM through I/O LABS Youth Development Society, a non-profit organization he founded in 2019. Over the past three years, he has created innovative online resources, hosted inclusivity-focused local and national coding competitions, and launched free robotics and computer programming summer camps for disadvantaged and Indigenous youth. Alexander has shared his passions for robotics, academic research, and non-profit work to make our world a better place and improve the lives of others.
The Award for Accessibility
---
Accessible Housing for Inclusio
Owned/operated by Accessible Housing, Inclusio is a fully accessible, affordable, supportive living home for adults with limited mobility who require some assistance but also value independence. Located in Capitol Hill, the facility has 45 studio suites, shared common spaces, and patios with beautiful views of Confederation Park.
This building features accessible and barrier-free components such as:
heated exterior ramp to the main entrance of the building;
8-feet-wide hallways;
common areas designed with movable, height-adjustable furniture;
smart-technology in resident units activated by the touch of a button or voice command. Allowing residents to control such things as lights, window blinds, doors, TV and more.
Residents have access to Health Care Aides, case-management/programming supports, and services for maintenance, meals, laundry and housekeeping. These amenities/services enable residents to increase their independence and engage in activities outside the building, such as volunteering, attending school, and obtaining employment.
In 2021, the Rick Hansen Foundation awarded Inclusio a Gold Standard for Accessibility. Making it the only multi-unit residential building in Alberta with this distinction. Inclusio has raised the bar on accessible housing design while creating a beautiful and inclusive environment for its residents.
The Environmental Achievement Award
---
Miistakis Institute
The Miistakis Institute bring people and ideas together to promote healthy communities and landscapes. They apply academic knowledge and local research to issues affecting Calgary's urban ecosystems and they work to make innovative research accessible to communities and decision-makers. They use their findings to influence environmental policy and advocate for improved or protected ecological infrastructures. Their project, Call of the Wetland, was established to assess the health of Calgary's remaining wetlands and identify ways to better manage them. An important indicator of wetland health is the number and types of amphibians living there. Miistakis engaged community partners and citizen volunteers to help collect data on frogs and salamanders. During the three-year project, 200 citizen scientists submitted over 1,000 amphibian observations in 52 wetland areas and Miistakis identified three amphibian species that live in Calgary. Since amphibians need to be able to move between wetlands, Miistakis identified that our city's new development plans must protect the remaining habitats located outside the Ring Road, along with the work that needs to be done to restore the isolated inner city sites. Miistakis shared their findings and recommendations with The City of Calgary, which influenced some of The City's decisions on new residential development and protecting nearby ecosystems. By initiating projects such as Call of the Wetland, Miistakis is a champion for protecting biodiversity in Calgary.
Soap for Hope Canada
The Environmental Achievement Award Honourable Mention
Soap for Hope Canada repurposes leftover soap and hygiene products from the hotel industry and redistributes these items to help those in need. Volunteers pick up the used or discarded items from their hotel partners and bring them to their facility. The products are sorted, cleaned and made into new condition. Linens such as bedsheets and towels are also collected; volunteers use their sewing skills to turn damaged towels into washcloths and mend sheets and blankets. The new products are then distributed, free of charge, to many Calgary organizations including shelters, schools, indigenous communities, and outreach teams. Soap for Hope started in Victoria, B.C., then added a warehouse in northeast Calgary. Not only does this not-for-profit help improve the dignity and health of so many individuals, but their efforts reduce the environmental impact of the hospitality industry. In 2021, Soap for Hope's Calgary and Victoria warehouses redirected more than 91,000 pounds of plastic and material waste from the landfills – the equivalent of 14 full school buses. Other companies such as retail stores and industrial shops have also partnered with the Calgary warehouse, donating their leftover products to be repurposed. Soap for Hope truly changes lives by providing hope and dignity through hygiene.
The International Achievement Award
---
Barry Sanders
Dr. Barry Sanders is the Director of the Institute for Quantum Science and Technology at the University of Calgary. Quantum science will soon transform our current approaches to computing, information transfer and security communication. Dr. Sanders's international acclaim as a renowned researcher and scholar provides him with the means to showcase Calgary as the hub for cutting-edge quantum research. He promotes international collaboration and creates opportunities for foreign students to conduct research in Calgary. He has been a speaker at many prestigious international forums and has presented at NATO workshops on terrorism in Moldova, and cybersecurity in Estonia. He has also taught summer programs in countries such as Brazil, Pakistan, India and Morocco. Dr. Sanders is particularly interested in supporting developing nations; he believes innovation and scientific cooperation with help transform these nations. Dr. Sanders is a frequent visitor at the African Institute for Mathematical Sciences (AIMS); through AIMS, Dr. Sanders teaches quantum computing in Rwanda. Dr. Sanders also holds a Visiting Advanced Joint Research professorship at India's Raman Research Institute. He has taken a keen interest in promoting women in Science Technology Engineering Math (STEM), adding his own research funding to support PhD programs for female students from conflict-affected countries in Africa, where systemic gender bias in higher education is still prevalent. Dr. Sander's remarkable accomplishments in quantum science and his strong connection to Calgary has helped develop our city's image as a global center for high-tech research, technology and innovation.
The City of Calgary W.O. Mitchell Book Prize
---
Jaspreet Singh
My Mother, My Translator
In 2008, Jaspreet Singh made a pact with his mother. He would gladly give her the go-ahead to publish her significantly altered translation of a story from his book, if she promised to write her memoirs. After she died in 2012, he decided to take up the memoir she had started. My Mother, My Translator is a deeply personal exploration of a complex relationship. It is a family history, a work of mourning, a meditation on storytelling and silences, and a reckoning with trauma—the inherited trauma of the 1947 Partition of India and the direct trauma of the November 1984 anti-Sikh violence Singh experienced as a teenager. Tracing the men and especially the women of his family from the 1918 pandemic through the calamitous events of Partition, the memoir takes us through Singh's childhood in Kashmir and with his grandparents in Indian Punjab to his arrival in Canada in 1990 to study the sciences, up to the closing moments of 2020, as he tries to locate new forms of stories for living in a present marked by COVID-19 and climate crisis. Jaspreet Singh's award-winning work has been published internationally and has been translated into several languages.
2022 Calgary Awards nominees
---