Hello Ward 6!
In this edition of our monthly newsletter you will read about property tax, understanding rights-of-way, off leash dog parks, street sweeping and much more.
---
Virtual Discussion Series
To watch my previous Discussion Series click on links below:
Discussion Series: City Manager David Duckworth
Discussion Series: Deputy Fire Chief Mark Turik & CEMA Chief Sue Henry
Stay tuned for more details to come regarding my next Discussion Series. 
---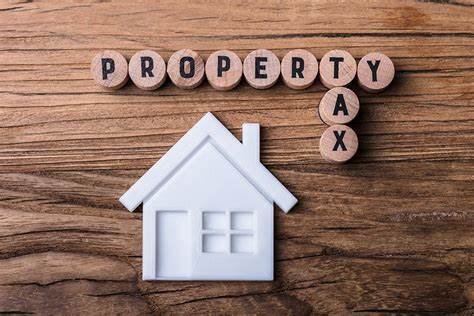 Property Tax 2022

Property tax is calculated and billed annually using the pr​operty's assessed value, as found on your property assessment notice that you received in January, and the Council-approve​d property tax rate. Below are your 2022 Property tax key dates.
| | | |
| --- | --- | --- |
| Item | Date | Description |
| Tax bill mailing | May | Property owners who have not received a tax bill by the first week of June can request a copy of the bill by visiting property tax document request. |
| Tax due date | June 30 | Property tax payment: options and instruction. |
| 7% penalty added | July 1 and October 1 | 7% penalty is added to any unpaid tax bill balance. |
Do you have questions about your property taxes? Read our Property Tax Frequently Asked Questions.​
Help with your taxes (click on link):
Fair Entry - Property Tax Assistance Program
Alberta Seniors Property Tax Deferral Program
Contact Tax:
Method

Details

Telephone

311

403-268-CITY (2489) if calling from outside of Calgary

TTY services: 403-268-4TTY (4889)

24 hours a day, 7 days a week

Mailing Address

The City of Calgary

Tax & Receivable #8004

P.O. Box 2405, Station M

Calgary,  AB T2P 3L9

Street Address

Tax Advisory Services, Third Floor, Calgary Municipal Building, 800  Macleod Trail SE

Office Hours

Monday – Friday, 8 a.m. – 4:30 pm
---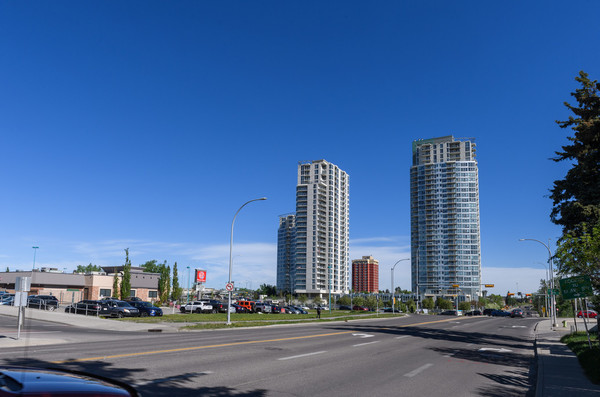 Municipal Development Plan
This month at Council I asked Planning and Development General Manager, Stuart Dalgleish, how do we as a Council meet the Vision and Goals of our Municipal Development Plan? Council, Administration, and public spend considerable time and energy developing local area plans. Can we and should we consider amendments to Local Area Plans on the heels of their approval?

His response: Our Municipal Development Plan guides the growth of our City towards a Sustainable City. Council's 2023-2026 strategic direction has a Resilience foundation– Economic, Social and Climate.  Under the Municipal Development Plan umbrella, local area plans guide and enable growth and change in communities.
Our Local Area Plan program is modernizing local area plans to align with Municipal Development Plan goals.  Each local area plan that Council approves provides guidance and direction on how to realize our shared vision for the communities covered by that plan, based on everything we know at the time the plan is developed.  By keeping local area plans more current, we anticipate over time decreased demand for landowner driven changes.

Yet, no plan is perfect, nor can a plan perfectly predict the future.  When landowners bring proposals to change an approved local area plan, The City has a duty to review each proposal by carefully considering the merits of the application.  A change proposal may yield benefits that advance Municipal Development Plan goals, and bring benefits to our economy, to social equity, and/or to our environment.

Submitting a development application that would change a local area plan initiates a process that can lead to one of three recommendations about which Council would decide.  These three recommendations, or outcomes for the change application, are to:

1. Refuse the change request;

2. Work with the Applicant to amend the proposal to better fit the approved local area plan; or
3. Approve the change request, including a supporting amendment to the local area plan.
When Council considers a local area plan change request, a public hearing forms part of Council's consideration.

Administration will always provide Council with their best professional recommendation based on the merits of the application influenced by the local context and area plan. The final decision on a change to a local area plan rests with Council. Council is the decision-making authority on all land use and statutory plans.

---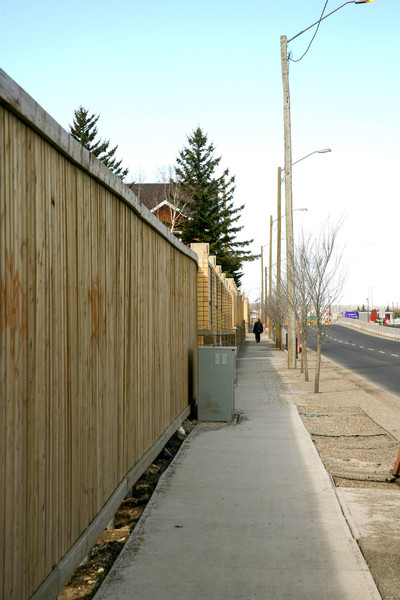 Understanding rights-of-way and your property
Did you know that part of your yard is made up of rights-of-way, and your property line doesn't begin at the edge of the road or sidewalk closest to your home?
The City of Calgary is responsible for managing access to municipal rights-of-way in Calgary. A right-of-way is an area that gives The City space to install infrastructure (e.g. street light poles and trees), while also giving shallow utilities (i.e. power, gas and telecommunications providers) a place to install and maintain their critical infrastructure. When utility work is required in your community, crews can apply for the permits required to access the right-of-way to install infrastructure, both above and below ground. All properties contain a road right-of-way, but only some properties have a utility right-of-way on them. In most cases, the utility right-of way starts at your property line and extends inward, toward your home. The space the right-of-way takes up in a yard will vary and it can also be located along the side of your home or at the back.
As a homeowner, you are responsible for mowing and general maintenance, but it is technically the road right-of-way and is considered public land.
For more information or to learn where the right-of-way is located on your property, visit Calgary.ca/row.
---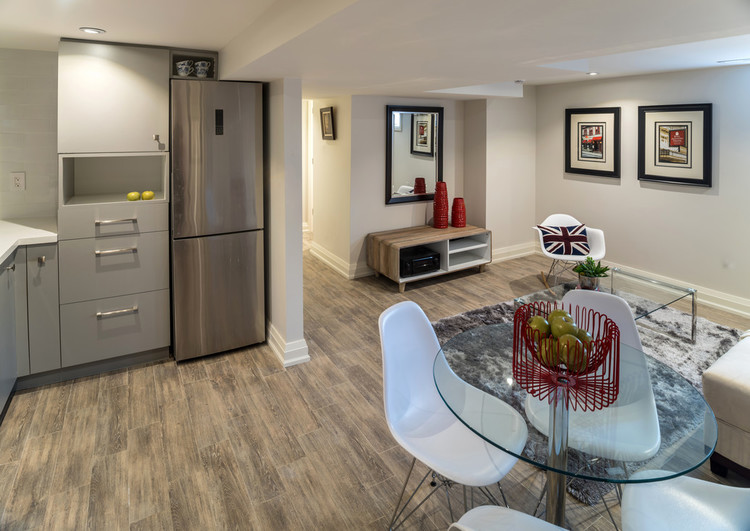 Improvements to the Secondary Suites Amnesty Program
To increase the number of safe and compliant suites in Calgary, the Secondary Suites Amnesty Program has been extended until December 31, 2023. At present, there are over 7,100 registered legal suites in Calgary. The City's goal is to register an additional 5,900 for a total of 13,000 legal suites by the end of the amnesty. To improve application timelines and enable applicants to be self-directed in their legalization journey, we have updated the application process for existing secondary suites. An improved existing secondary suite information sheet has replaced the owner-initiated pre-inspection program, saving applicants four to six weeks in the overall application journey. Applicants will continue to submit the required documentation to apply.calgary.ca. Once all forms and photos are received, the review of each application will begin. 

You can submit any comments via the Development Map Tool.

---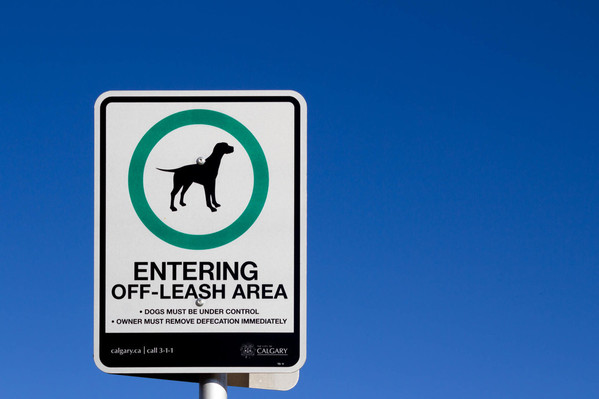 Responsible Pet Ownership

As the weather warms up, it's the perfect time to get outside with your four-legged friend. Calgary has 157 public off-leash areas with a combined area of 1,145 hectares for you and your dog to enjoy. We are lucky to have 7 public off-leash areas in Ward 6. The City of Calgary has a map that shows the location of off-leash dog areas in Calgary. It can viewed at https://maps.calgary.ca/OffLeashDogAreas/.

Off-leash area rules
Dogs must be on-leash in all public spaces in Calgary unless otherwise indicated by a posted sign that the area is an off-leash area.
Dogs must be under their owner's control at all times. In off-leash areas, this means dogs must be able to respond to their owner's voice, sound or visual commands. This will help protect your dog from unforeseen hazards such as cars, unfriendly dogs or coyotes.
In on-leash and off-leash areas, dog owners must pick up and properly dispose of their pet's feces. Dog owners are also required to carry a "suitable means" (e.g., plastic bag) for picking up their pet's feces.
All parking lots are on-leash, including parking lots for designated off-leash areas.
Dogs are not permitted within five meters of "No Dog Areas" whether a sign is posted or not. No dog areas include: play structures, school grounds, wading pool/swimming areas, sports fields, golf courses or cemeteries.
---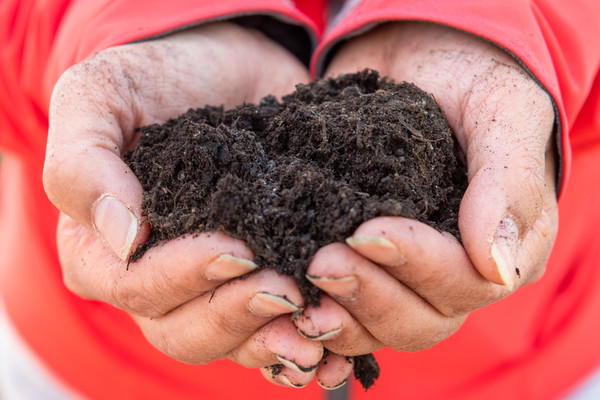 Weekly Compost Pick-up & Giveaways

Reminder: At the end of April, green cart collection will return to weekly pickup until October.

The City of Calgary is offering complimentary compost for residents to use in their yards and gardens this spring. The compost is made from the food and yard waste collected through the Green Cart program.

Compost will be available for pickup, by online appointment only, from April 25 to June 11 at Shepard (South) and Spyhill (North) landfills during operating hours.

April 25 – May 14 appointments: Available to book starting April 18
May 16 – May 28 appointments: Available to book starting May 9
May 30 – June 11 appointments: Available to book starting May 23

The appointment booking tool will be available starting April 18 on https://www.calgary.ca/waste/residential/green-cart-compost-giveaway.html.

When the appointment booking tool is live, select which location you will be picking up your compost.
Select a date and time to pick up compost – appointments are booked in 15-minute slots.
Save the confirmation email, on your smartphone or printed, as you will be asked to show it to the site attendant when you check in.
Please arrive on time for your appointment.
If you are unable to make your scheduled appointment time, you can cancel your appointment through your confirmation email and rebook a timeslot at a later date.

To ensure there is a fair opportunity for all citizens to pick up compost, households may pick up compost once for the 2022 year.
Participants should bring:

Shovel
Gloves
Containers to hold compost (buckets, tubs, etc.)
Tarps
---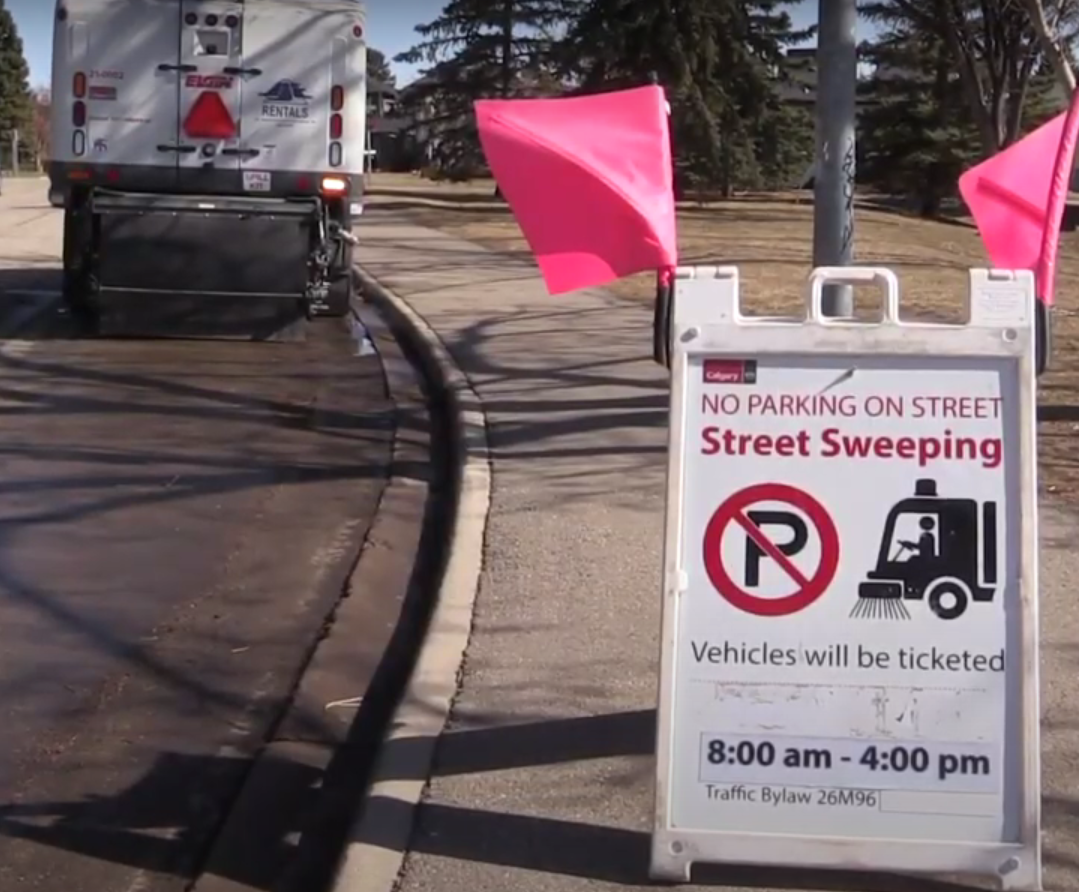 Spring Street Sweep Clean-up

The City's Annual Spring Clean-up Program is set to begin next week. We wanted to pass along some helpful information about the program as sweeping in residential communities will commence shortly. The information and schedule below will assist your office with communicating and informing communities in your ward of scheduled dates and to ensure the public supports making this a successful annual program. We greatly appreciate your support efforts to promote this program every year. 

Highlights this year:

• Flexibility: Daytime crews will sweep in communities Monday to Friday from 8 a.m. to 4 p.m. Parking bans are in place when signs are present.

• No schedule changes: City crews will not be pre-sweeping in communities. Any delays due to weather, equipment or other issues will only be rescheduled to the end of the program (end of June).

• Avoid parking tickets by planning ahead and moving vehicles: Enforcement will occur this year through partnership with the Calgary Parking Authority. Vehicle owners that have not moved before sweepers are operating in their community may receive a parking tag but there are multiple way to plan ahead and be prepared.

• If debris is left behind because a vehicle or cart has not been moved: Residents can sweep up missed debris. It is recommended to use garbage bags (heavy debris needs to be double-bagged) when cleaning up gravel, dust and rocks. Do not leave debris loose in your black cart.

We are communicating with citizens in a number of ways so that they can get information about when their areas will be swept. The best option is to visit Calgary.ca/sweep to find:

Address look up tool
The "RoadBot" Virtual Agent
Email notifications
Online map showing progress/schedule
Program information
FAQ's
Please watch for these signs:

Why we sweep?

Environment: To help the environment by keeping material out of our storm and river system
Safety: To keep safe on our roads when walking, cycling or operating a motorized vehicle
Clean Air: Make our communities clean and reduce airborne particles
Ward Community Schedule

*Please note some communities have several sweeping dates listed as some areas require this for operational purposes. Residents in these communities are encouraged to check their respective address for exact dates and please excuse any discrepancies below.
COMMUNITY

SCHEDULE

ASPEN WOODS (EAST PORTION)

 

Thursday, April 21

 

ASPEN WOODS (WEST PORTION)

 

Friday, April 22

 

COUGAR RIDGE (EAST PORTION)

 

Thursday, April 28

 

WEST SPRINGS SOUTH/EAST

 

Friday, April 29

 

WILDWOOD, SPRUCE CLIFF, SHAGANAPPI

 

Tuesday, May 3

 

WILDWOOD

 

Wednesday, May 4

 

SIGNAL HILL SOUTH EAST

 

Thursday, May 5

 

SIGNAL HILL (EAST PORTION)

 

Friday, May 6

 

DISCOVERY RIDGE

 

Monday, May 9

 

GLENBROOK (EAST PORTION)

 

Tuesday, May 10

 

GLENBROOK (WEST PORTION)

 

Wednesday, Ma

11

 

STRATHCONA PARK PERIMETER, CHRISTIE PARK

 

Thursday, May 12

 

STRATHCONA PARK

 

Friday, May 13

 

SIGNAL HILL (SOUTH PORTION)

 

Monday, May 16

 

ROSSCARROCK, WESTGATE (NORTH PORTION)

 

Tuesday, May 17

 

ROSSCARROCK, WESTGATE (SOUTH PORTION)

 

Wednesday, May 18

 

SIGNAL HILL (NORTH PORTION)

 

Thursday, May 19

 

STRATHCONA PARK PERIMETER, CHRISTIE PARK

 

Friday, May 20

 

GLAMORGAN EAST

 

Tuesday, May 24

 

GLAMORGAN WEST

 

Wednesday, May 25

 

COACH HILL

 

Thursday, May 26

 

PATTERSON

 

Friday, May 27

 

COUGAR RIDGE (WEST PORTION)

 

Monday, May 30

 

WEST SPRINGS NORTH/EAST

 

Thursday, June 2

 

WEST SPRINGS WEST

 

Friday, June 3

 

STRATHCONA (WEST PORTION)

 

Monday, June 6

 

ASPEN WOODS, SPRINGBANK HILL WEST OF 85 STREET

 

Thursday, June 9

 

SPRINGBANK HILL (EAST PORTION)

 

Friday, June 10

 

SPRINGBANK HILL (WEST PORTION)

Monday, June 13

 

GLENDALE

 

Tuesday, June 14

 

 
---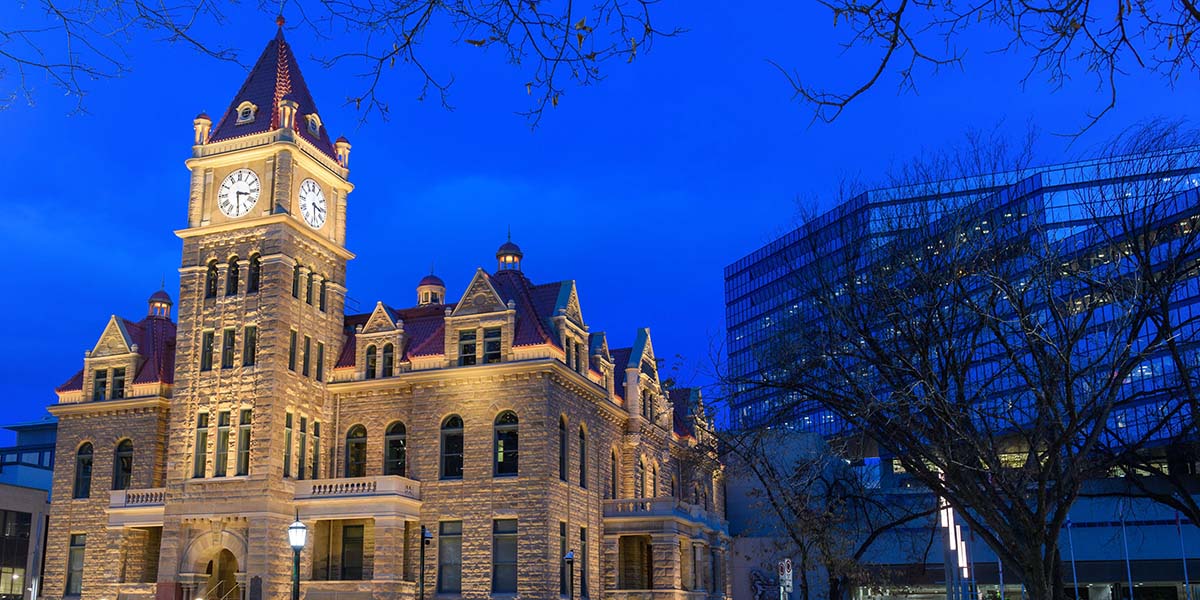 Ward 6 Office Contact
Email
Phone

Booking Meetings

Shannon Martel, Executive Assistant

Community Concerns

Ralph Smith, Community Assistant    

Communications

Suzy Trottier, Communications & Community Liaison
Categories: Compost, Discussion Series, Municipal Development Plan, Property Tax, Responsible Pet Ownership, Secondary Suites, Street Sweep,