Green burials
Green burials are a new offering at Prairie Sky Cemetery. They are designed to reduce environmental impact and ensure a legacy of protecting the land where those who passed are laid to rest.
Learn more about green burials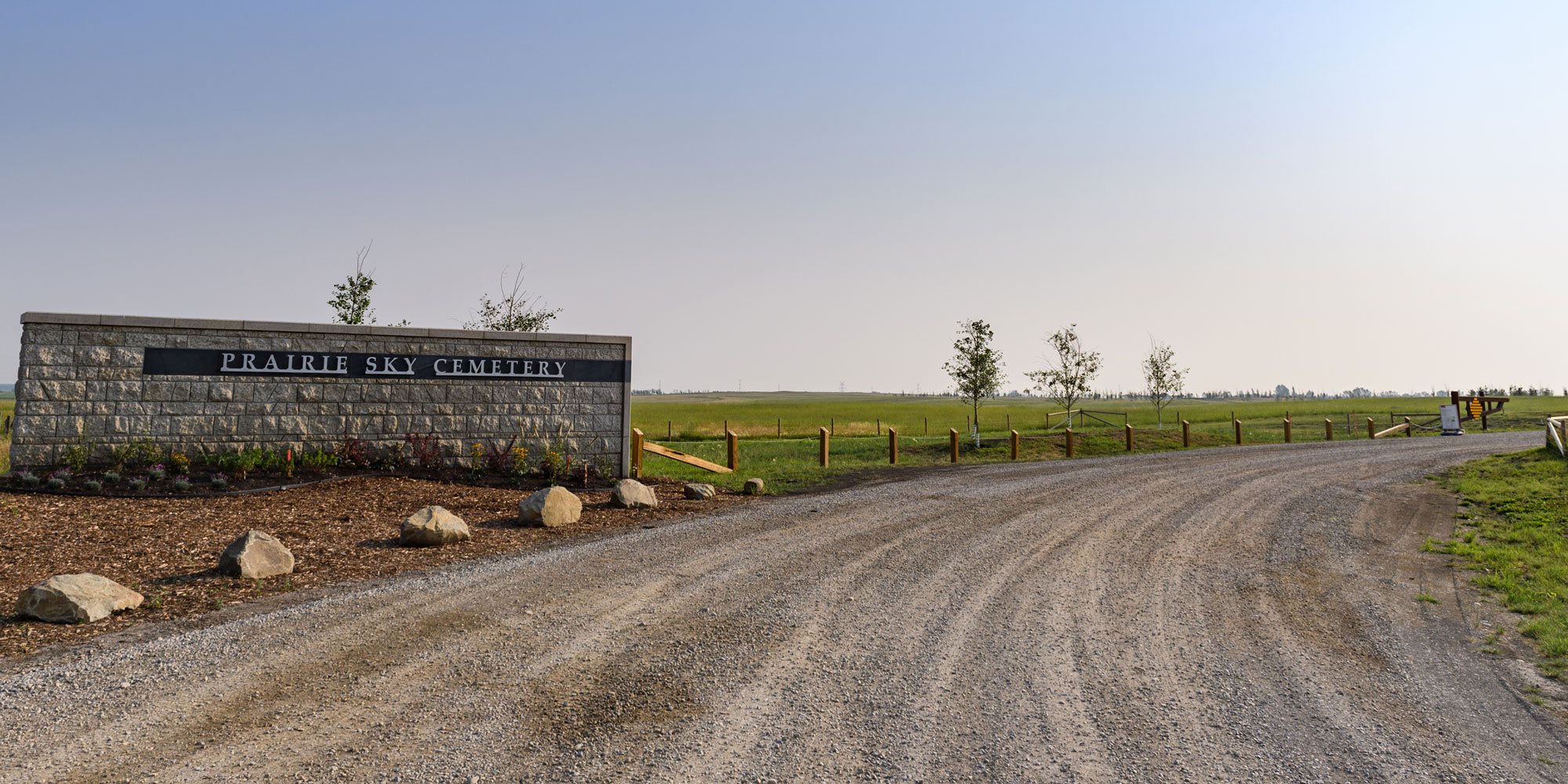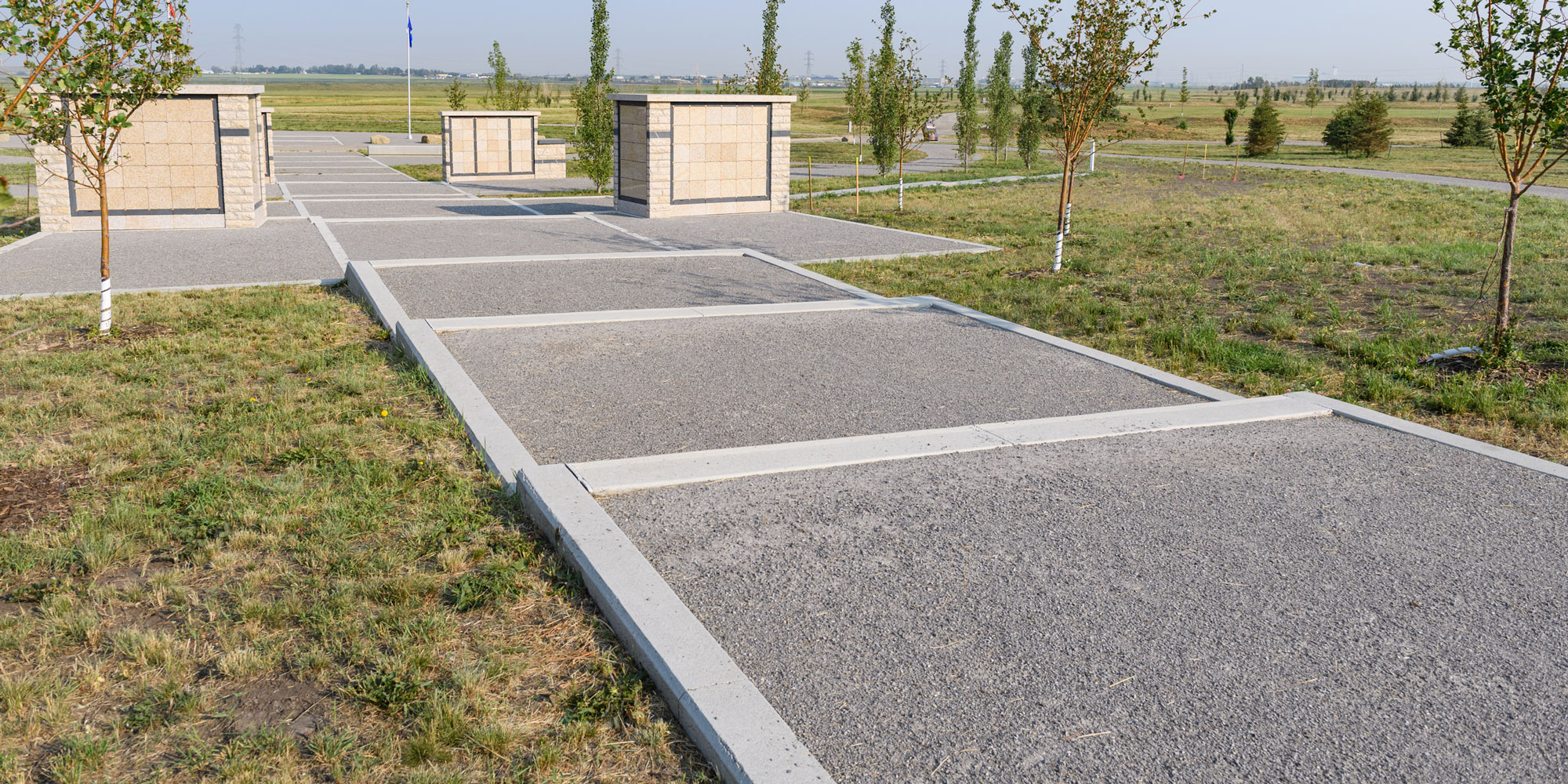 Cemetery features
Space availability: A wide variety of in-ground burial and cremation burial plots are available at the new Prairie Sky Cemetery.
Features and special areas:
In-ground burial plots
In-ground cremation burial plots
Columbaria for cremated remains
Calgary's first green burial section
Physical area: 65.3 hectares
Number of burials: not available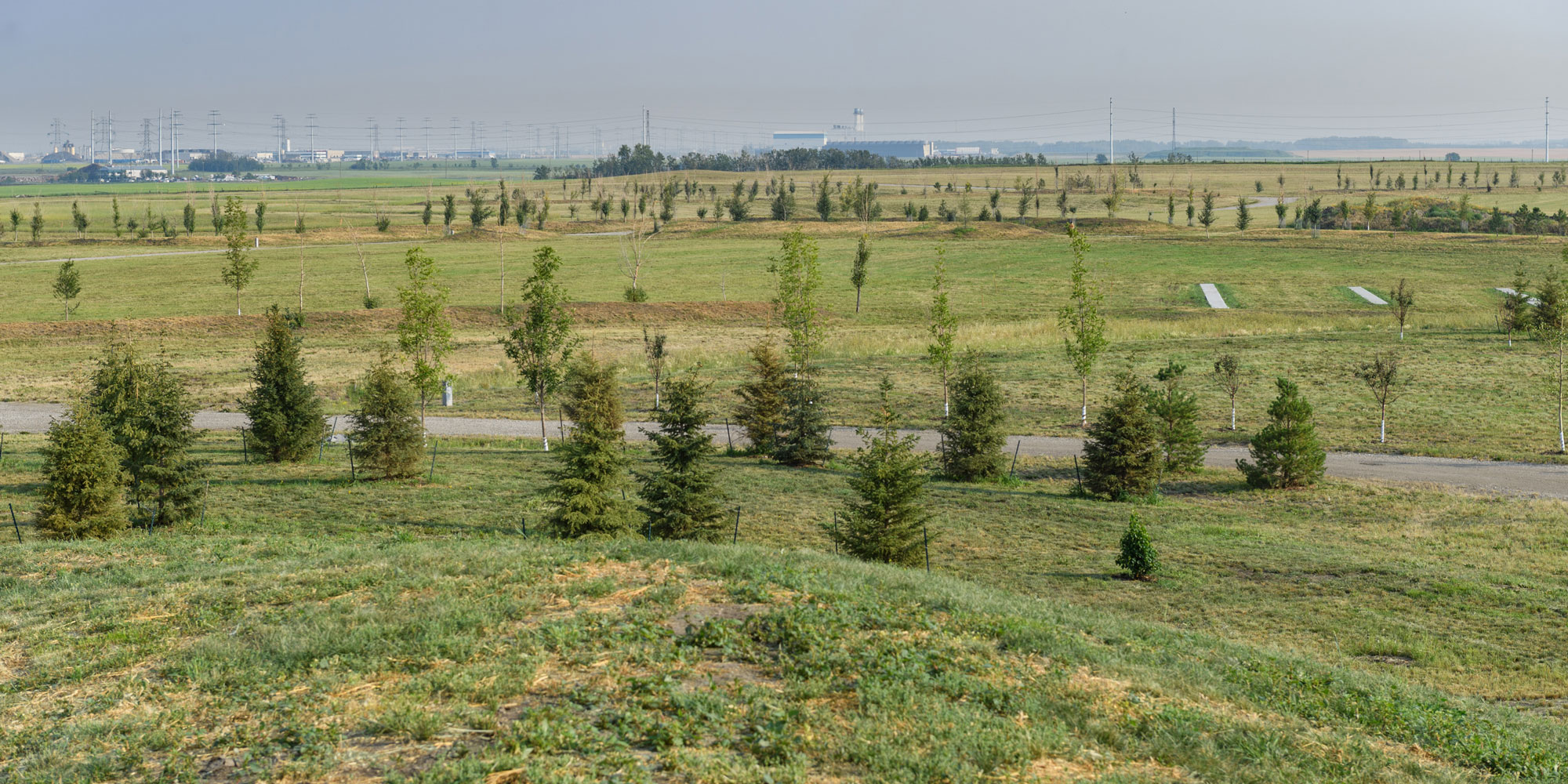 History
Prairie Sky Cemetery is the first new cemetery built by The City since 1940, when Queen's Park Cemetery opened in Calgary's northwest.
Phase one of the new cemetery opened in summer 2021 and is envisioned to be a contemporary public space that offers Calgarians a peaceful place to lay their loved ones to rest, pay their respects and connect with nature. The natural setting and rolling fields of the cemetery provide beautiful views of the mountains to the west. Traditional offerings of upright monument and flat marker graves are available, along with Calgary's first green burial section. Green burial offers the opportunity for a natural burial without the use of embalming, concrete liners, and other non-biodegradable materials. Cremation offerings will include ground burial, scattering and columbarium placement.
Contact
For more information email calgarycemeteries@calgary.ca or call 403-221-3660. Queen's Park Cemetery administration building office hours are Monday to Friday from 8 a.m. to 4:30 p.m. Prairie Sky Cemetery administration building office hours are by appointment only.