Assessment services and information
The City of Calgary annually prepares property assessments within Calgary for the purpose of taxation. Property assessments reflect the market value of that property as of July 1 last year. Through fair and equitable assessments, the resulting property tax support City services Calgarians rely on every day.
To access assessment specific information on your property please login to Assessment Search by using your City myID account.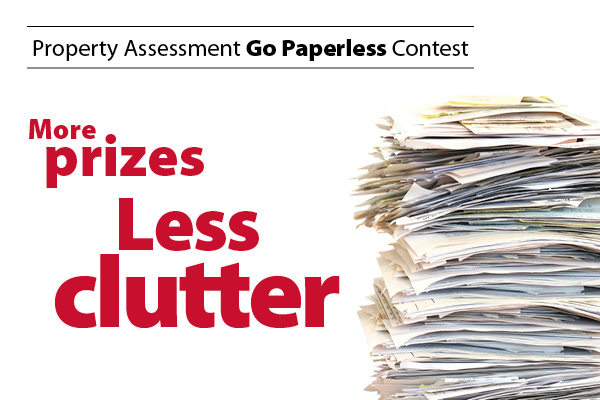 Go Paperless Contest
Contest runs from January 1 to March 31, 2023
Switch to paperless assessment notice (eNotice). Then enter for a chance to win one of 12 Visa gift cards valued at $250 each.
Learn more
Frequently asked questions
We're here to help with questions that have been asked before. 
Forms and publications
2023 Property Assessment information and how-to guides.
Authorize an agent
An individual or company is permitted to act as a representative/authorized agent for an assessed person*
Contact us
Open 8 a.m. to 4:30 p.m. Mon-Fri
Excluding statutory holidays
Address:

2924 11 Street N.E. (please book an appointment)