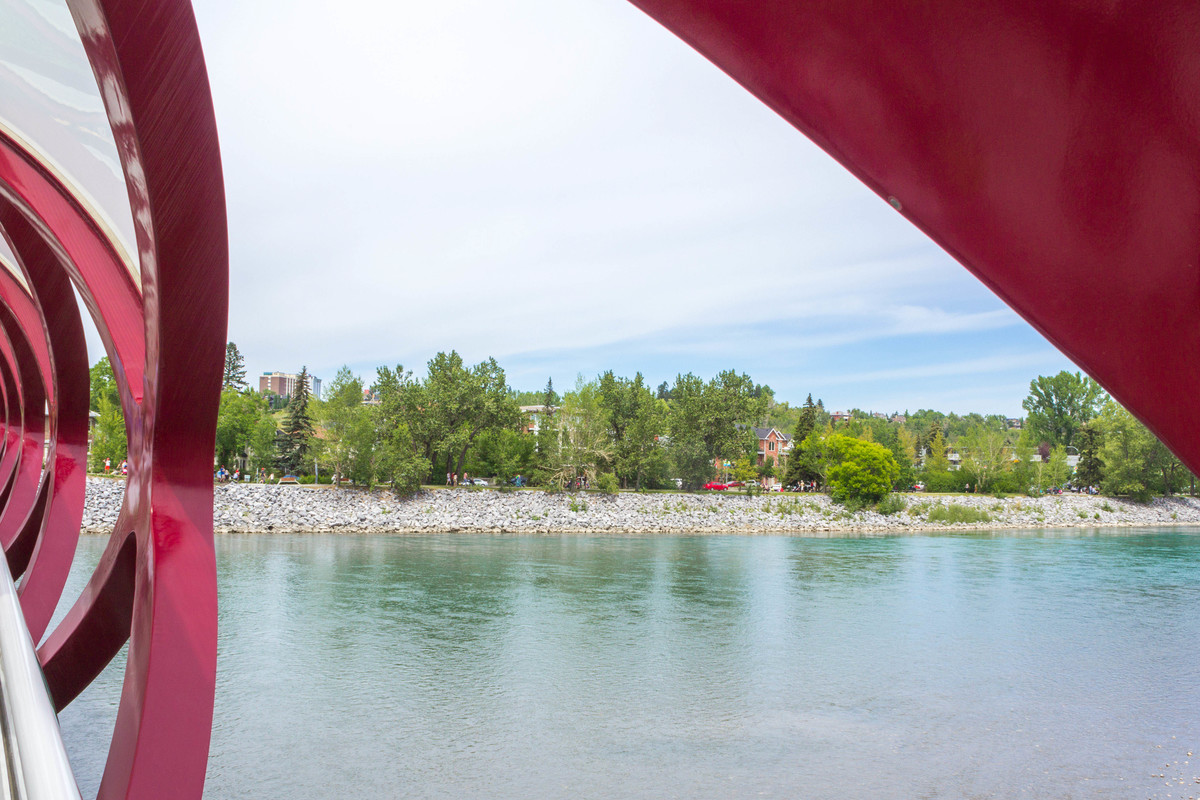 What's happening: Summer 2022
As we recently witnessed during the June 2022 heavy rains, a permanent flood barrier is a critical piece of infrastructure that will help protect people, homes, and businesses in Sunnyside and Hillhurst from river flooding. We're still committed to delivering a 1:100 level flood barrier, as previously determined with the community, with plans to move into construction in spring 2023 and be complete in 2025.
At the same time, the barrier's location along an iconic stretch of Calgary is an important consideration. Memorial Drive is one of Calgary's most cherished corridors and must be protected and where possible enhanced. To help increase flood resiliency and create spaces that enhance the connection with the river, natural environment and commemorate our heritage, we're combining this work through an integrated program. 
Learn more about the Memorial Parkway Program and potential engagement opportunities
Background
To protect Sunnyside from future flooding, the Flood Mitigation Measures Assessment​ (FMMA) report, approved by Council in spring of 2017, recommended that a combination of mitigation solutions that work together to create a flexible and adaptable flood risk management program. Each piece of the strategy provides great benefits independently, but together, they ensure the most effective flood protection strategy.
Below is a summary of this multi-measure approach to building flood resiliency that includes the construction of a new upstream reservoir, as well as changes to the TransAlta's Ghost Reservoir and the construction of community-level flood barriers.
After working with the community and completing a Triple Bottom Line evaluation to explore different options for a flood barrier in Sunnyside, Council approved the 1 in 100-year flood barrier height that will help protect people, homes and businesses in Sunnyside/Hillhurst from river flooding.
Benefits of the 1 in 100-year flood level barrier height
Reduces the 2013-level flood risk, which will be further reduced by current and future upstream reservoirs on the Bow River.
Less disruptive to the community look and feel
Increases the ability to protect vulnerable populations
Meets the provincial and federal flood standard (1 in 100-year)
Provides the building blocks for future climate resiliency
Due in part to the geography as well as an outdated drainage system, Sunnyside is more prone to flooding and this is something that The City is working to fix. In addition to the flood barrier, several projects have been completed or are currently underway to reduce flooding that happens in the community.
Visit Calgary.ca/sunnysidecdi for a list of projects and up to date information.
​​​​​​​​ ​​​​​​