Benefits of taking our fitness classes
---
Improve mood, mental health and sleep
Build self-confidence and self-efficacy
Improve muscular strength, bone density, cardiovascular health and overall flexibility
Enhance coordination, balance and body awareness
Get to know others in your community
Reduce your risk of heart attack, type 2 diabetes and some cancers
Lower your blood pressure and cholesterol levels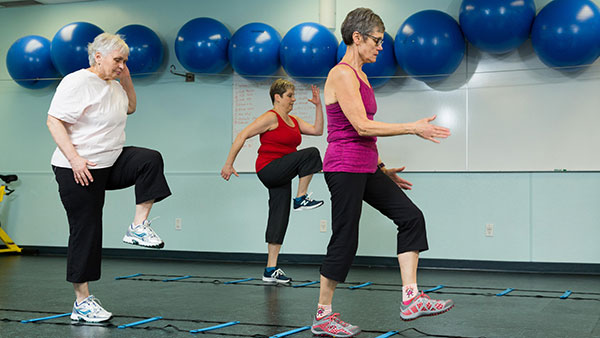 You can register online, in person at our Recreation facilities, or by calling
403-268-3800.
Spring & summer program and day camp registration is now open.

One of the things we do best is create a caring community! We pride ourselves on offering classes that welcome every level of fitness.
We have a wide variety of class types to choose from. Classes are taught by professionally certified instructors who provide excellent instruction and encouragement to reach your fitness and wellness goals.