Benefits of gentle fitness
---
A form of exercise that feels good, is safe and the appropriate intensity for your fitness needs. 
Reduce pain and maintain body function with exercises that will be modified to work for your body.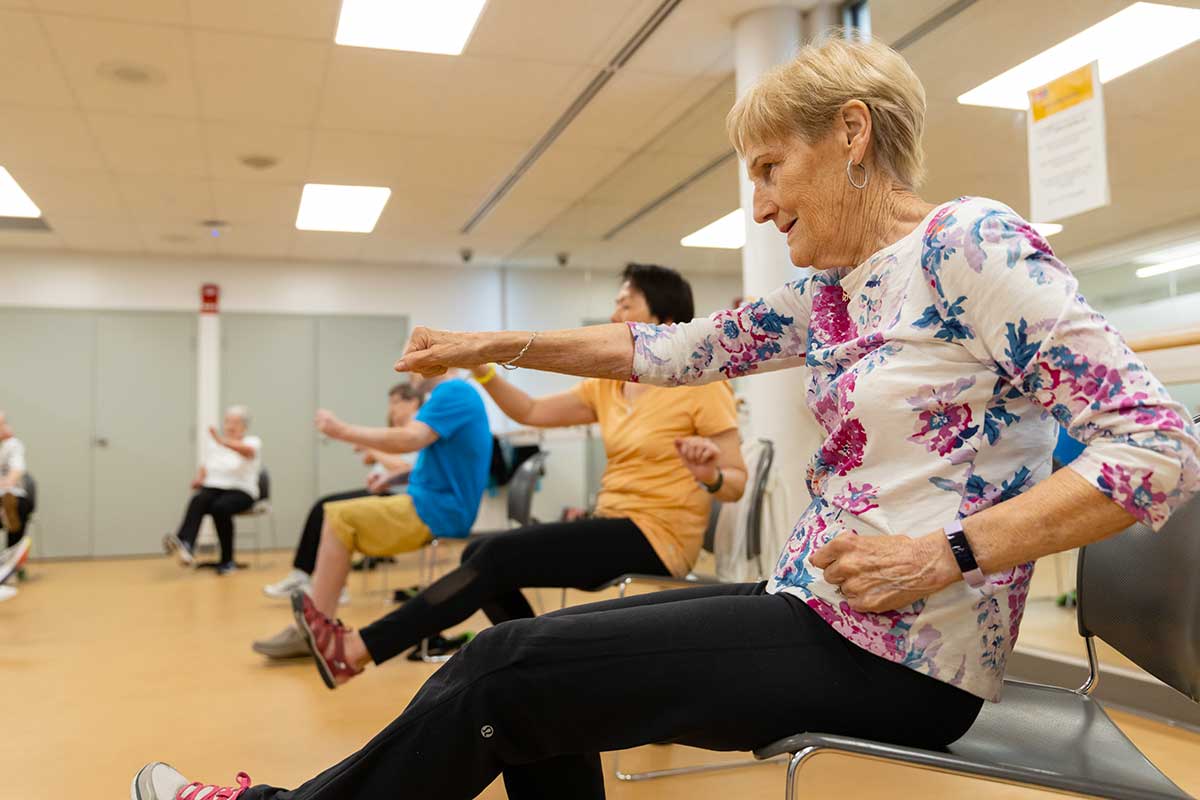 Types of gentle fitness classes
---
Learn more about our Gentle Fitness Levels.
You can register online, in person at our Recreation facilities, or by calling
403-268-3800.
Registration for fall programs, classes and day camps is open.
Programs and classes begin in September.
About our fitness instructors
---
Our Gentle Fitness classes are led by certified, passionate and caring instructors who have additional training in special conditions. Sessions are geared and adjusted to your level of ability.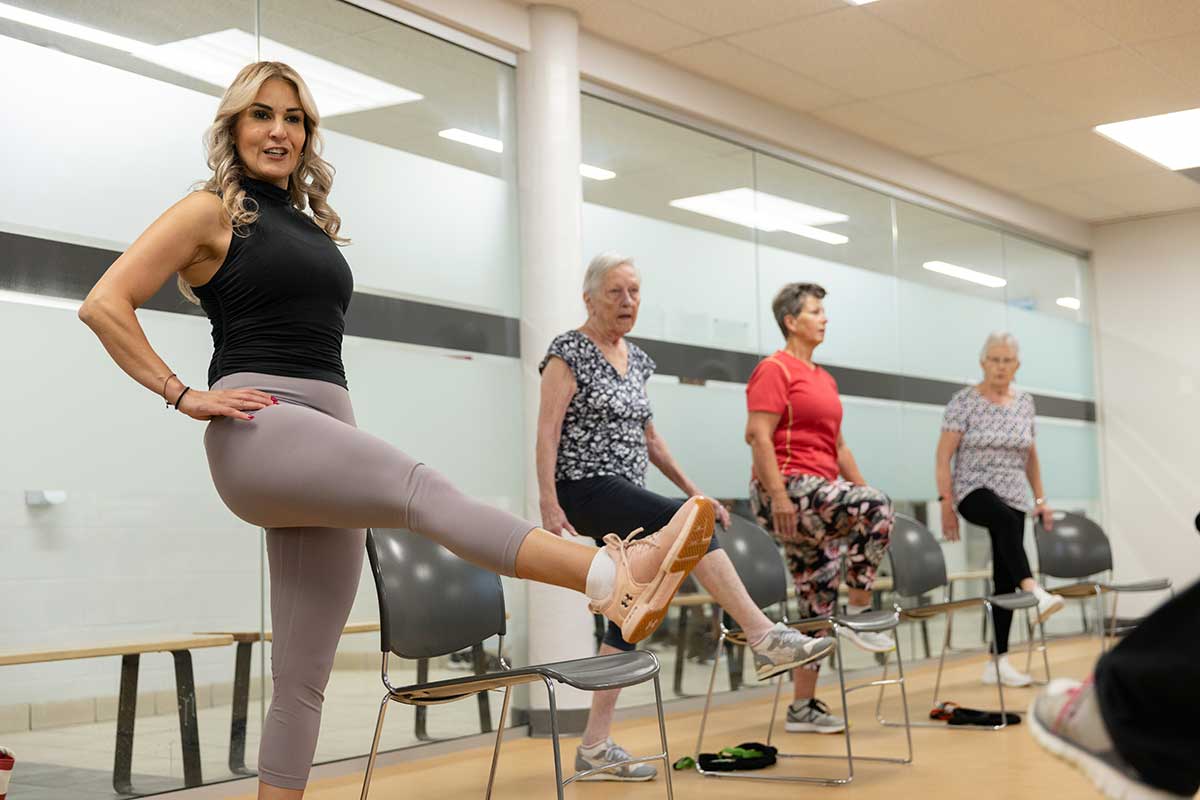 Level 1 classes are mostly seated, with some standing balance work. The focus is on posture and fall prevention.
Level 2 classes offer a choice of seated or standing activities. The focus is on functional capacity and independence.
Level 3 classes are active and on-your-feet. You'll be moving the whole time while avoiding the high impact of general fitness classes.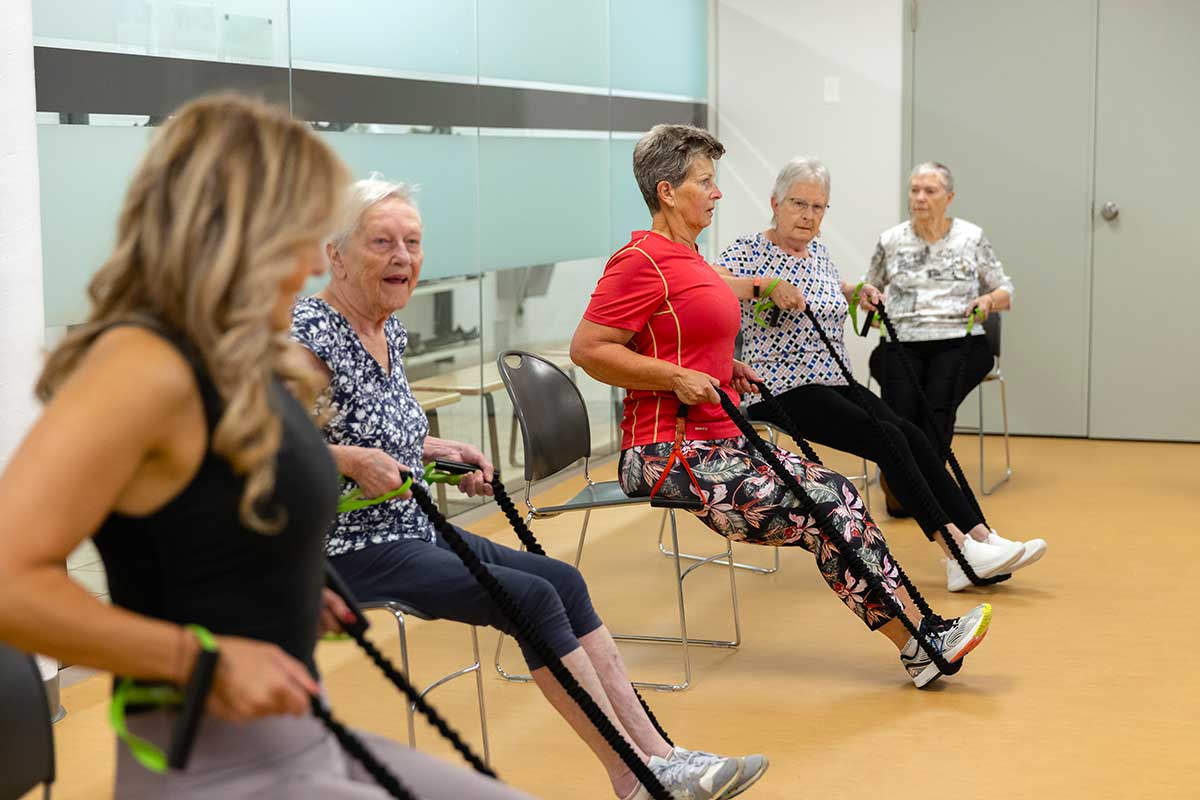 Please bring:

Clean, indoor athletic shoes that have not been worn outdoors
A water bottle to stay hydrated
A swimsuit for aqua fit classes